World's Oldest-Known Orca Is Missing and Believed Dead
Over a century old, "Granny" hasn't been spotted since early October
For whale watchers in the Pacific Northwest, catching a glimpse of the orca nicknamed "Granny" was a welcome sight. As the oldest-known orca alive, the whale had been spotted countless times over the last 40 years swimming about Puget Sound. Unfortunately, it seems like time has finally caught up with the old gal, as the Center for Whale Research just announced, Granny has likely passed away.
Granny, who was officially designated "J2" by scientists who studied her and her pod, is believed to be over a century old, born around the time when the Titanic was built. She was first officially spotted in 1967, when she was caught by people seeking out orcas for sea parks. But already too old for the park, she was released, Jim Algar wrote for Tech Times. She's been spotted several times since then, identified by her gray-colored saddle markings and half-moon-shaped nick on her dorsal fin.
"We have now seen J2 thousands of times in the past forty years, and in recent years she has been in the lead of J pod virtually every time that she has been seen by anyone," Kenneth Balcomb of the Center for Whale Research wrote on the group's website. "And, she kept on going, like the energizer bunny. She is one of only a few 'resident' whales for which we do not know the precise age because she was born long before our study began."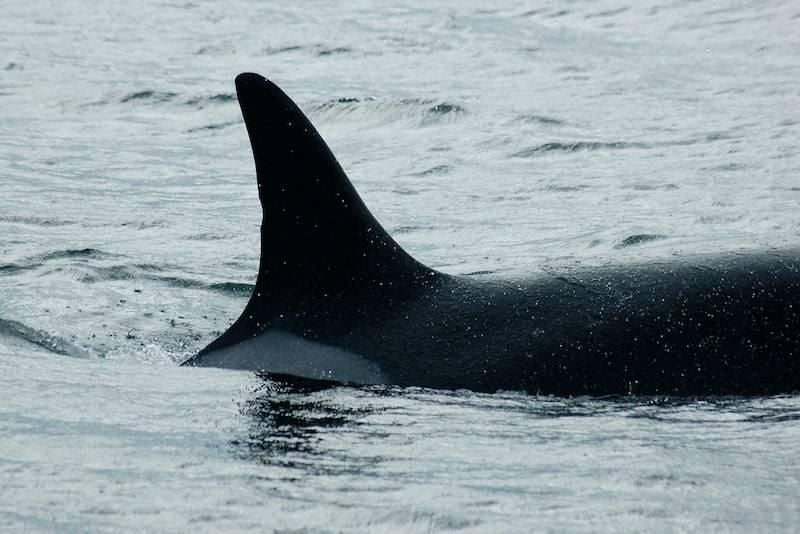 The sad announcement comes after months of Granny missing in action. The last time someone spotted her was on October 12, 2016 as she led her pod northwards into the Puget Sound's Haro Strait. Since then, Granny has been absent from sightings of her family, suggesting that the orca matriarch finally gave up the ghost, Victoria Gill reports for the BBC.
"Perhaps other dedicated whale-watchers have seen her since then, but by year's end she is officially missing from the [Southern Resident Killer Whale] population, and with regret we now consider her deceased," Balcomb writes.
Granny's apparent death is a blow not just to researchers, but to the family that she led for decades. The aged whale witnessed major changes to their environment and still managed to help keep her pod alive and thriving, Gill reports.
"She lived through the live captures," University of Exeter evolutionary biologist Darren Croft, who led research on Granny's pod, tells Gill. "And in recent years her world has changed dramatically with dwindling salmon stocks and increases in shipping threatening the survival of this incredible population."
Decades of research on Granny and her family has supplied a great deal of data that shed light on the lives of orcas. While Granny may have passed on, her pod will remain under the watchful eye of whale researchers hoping to learn more and protect these majestic beasts.