The World's Longest Pizza Took 250 Chefs More Than Six Hours to Make
No surprise, the record-holding pie was created in Naples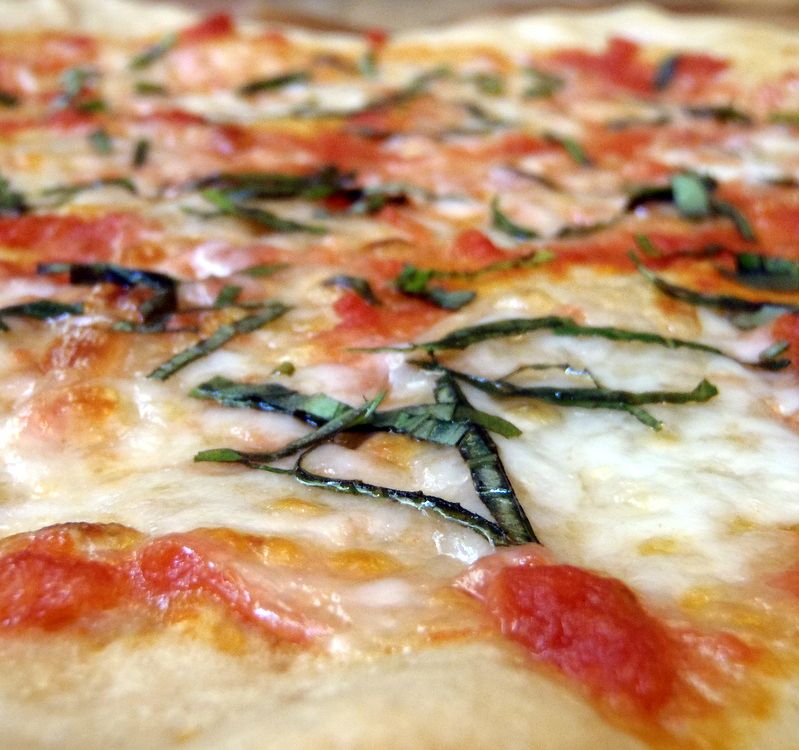 Not content to be the home of the "World's Best Pizza," as declared by a recently published guide to global pizza, Naples, Italy is now also the home to the World's Longest Pizza. The finished pie stretched more than a mile along the seafront between the U.S. consulate and the Castel dell'Ovo, reports The Local. 
Exact distances are important, so let it be noted that this pizza was just over 6,082 feet (1,854 meters) or 1.15 miles, according to the official Guinness World Records. The recipe called for more than 4,400 pounds of flour, 3,500 pounds of tomatoes, 4,400 pounds of mozzarella, 66 pounds of basil, and 52 gallons of oil.
The effort, involving 250 pizza-crafters and six hours, eleven minutes of labor, beat out the previous record-holder constructed by the city of Milan at last year's Milan Expo, a pie that didn't even cover a mile. 
"It's absolutely a point of pride for our city, which is the home of pizza," Alessandro Marinacci from Naples' Pizza Village, the event's co-organizer along with flour producer Caputo, told The Local ahead of the attempt. He also engaged in some mild smack-talk: "What's more, unlike Milan's Expo pizza, our effort will be cooked in the traditional Neapolitan style."
The pizza was, of course, margherita-style, combining basil, tomato and mozzarella, which come in the colors of the Italian flag. Naples is very proud of its pizza tradition, just as Italy as a whole is proud of its culinary creations. For NPR, Laurel Dalrymple reports that legend tells of chef Raffaele Esposito creating the margherita pizza in 1889, in honor of the queen Margherita of Savoy. 
Furthermore, the Naples-based Associazione Verace Pizza Napoletana (True Neapolitan Pizza Association) asserts that true Neapolitan pizza can only be margherita- or marinara-style (the latter lacks cheese and basil). They feel strongly enough about how these true pizzas should be made that they've applied for official consideration for Neapolitan pizza to be on the Unesco cultural heritage list, reports Danny Lewis for Smithsonian.com. The Intangible Cultural Heritage list includes unique customs and skills—dances, epic storytelling, food and festive events have all qualified. 
So the record-breaking pizza is as authentic as it can get, at least according to Neapolitan standards. The makers didn't use rolling pins or machinery to shape the dough into a thin crust. Five custom-designed wood-burning stoves on wheels traveled over the entire sheet of pizza, which was only about a foot-wide, to bake it, Dalrymple writes.
After the record was verified, slices of the delicious pie were distributed and eaten. If, like Naples did to Milan, and as Milan did to the town of Rende, Italy, another municipality challenges this record, those involved with the record-holding pizza says that Naples will answer.
"The record has to be in Naples," Marinacci tells NPR. "It's like Oktoberfest with beer in Munich. We want to identify the city of Naples as where pizza was born."