Women Now Live Nearly Six Years Longer Than Men in the United States
Disparities from Covid-19 and opioid overdose deaths are major contributors to the widening gap, according to a new study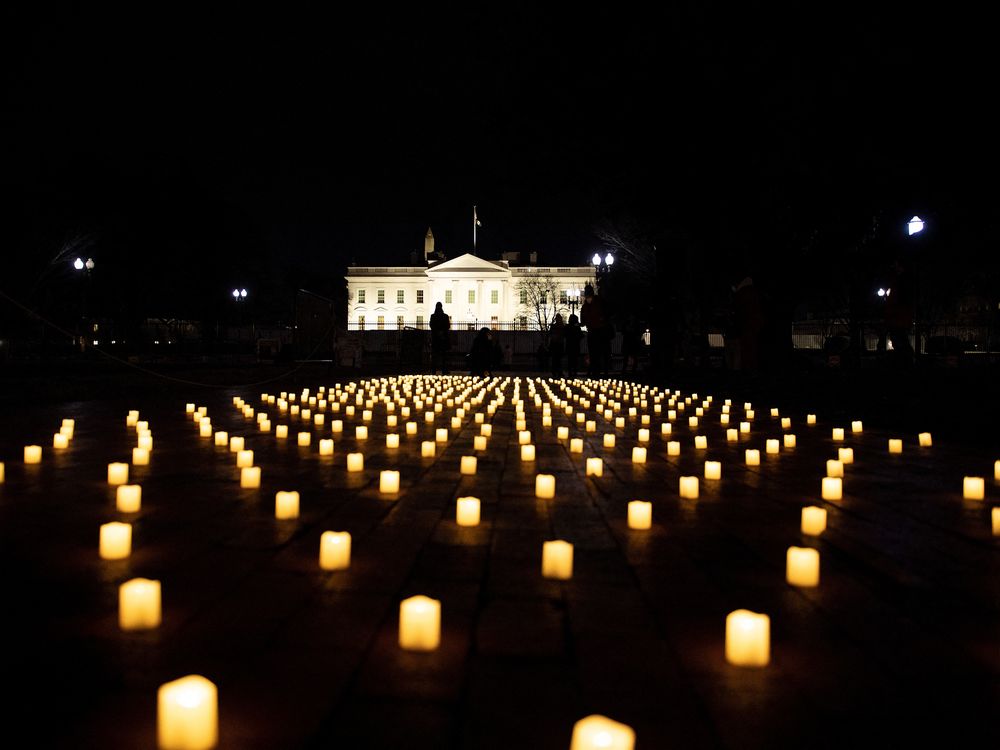 On average, women now live 5.8 years longer than men in the United States—the widest such gap in life expectancy since 1996.
Major contributors to this increasing disparity include higher death rates from Covid-19 and higher rates of fatal opioid overdoses in men, researchers report this week in the journal JAMA Internal Medicine. The life expectancy across the entire nation has also fallen in the last couple of years, from 78.8 years in 2019 to 76.1 years in 2021.
"These trends should be a wake-up call that we can't coast along toward better and longer lives," Philip Cohen, a sociologist at the University of Maryland who did not contribute to the findings, tells Scientific American's Lori Youmshajekian. "We need real, substantial and sustained attention to public health and health care in this country—and we need it yesterday."
Life expectancy is dropping in the US – and women are outliving men by almost six years.

New research suggests these three things are driving the decline

https://t.co/AdoPFXvpcv pic.twitter.com/UX7DHm69HW

— BBC World Service (@bbcworldservice) November 17, 2023
Men have lived shorter lives than women for more than a century in the U.S., in part because they smoked more, per the study. This difference led to more deaths from heart disease and lung cancer for men. As people started smoking less, excess deaths fell, particularly among men, according to the New York Times' Azeen Ghorayshi.
By 2010, women only outlived men by 4.8 years. But that gap widened by 0.23 years over the following decade. The leading causes of this increase were unintentional injuries (largely drug overdoses), suicide, homicide and heart disease, per the study. At the same time, improvements in men's survival rates for cancer, Alzheimer's disease and respiratory disease, relative to women's, kept the disparity from increasing more.
But the gap between men and women ballooned another 0.7 years between 2019 and 2021, with deaths from Covid-19 contributing the most to this increase. A 2021 report from the Brookings Institution found that the death rate from Covid-19 for men in the U.S. is 1.6 times that of women.
A range of factors contribute to the higher Covid-related death rate for men, including having more comorbidities, differences in health behaviors and socioeconomic factors, including higher rates of incarceration and homelessness. Men are also more likely to work jobs with higher rates of Covid-19 exposure, while women are more likely to be vaccinated, writes the New York Times.
Men also face stronger impacts from overdoses, diabetes, heart disease, homicide and suicide. From 2020 to 2021, men died of overdoses at two to three times the rate that women did, according to the National Institutes of Health.
"The opioid epidemic, mental health, and chronic metabolic disease are certainly front and center in the data that we see here, explaining why there's this widening life expectancy gap by gender, as well as the overall drop in life expectancy," Brandon Yan, a co-author of the new study and a physician and public health researcher at the University of California, San Francisco, School of Medicine, tells Stat News' Annalisa Merelli.
The authors note a few limitations of the study, for example, genders were only split into a binary of men and women, and differences in life expectancy weren't explored between different geographic or demographic subgroups.
Breaking down the data based on location, race or socioeconomic factors could reveal large disparities, Sarah Richardson, an expert on gender and science at Harvard University who was not involved in the new report, tells Scientific American. She has conducted research showing state-by-state variation in Covid-19 deaths.
The life expectancy for African American men in 2022 was 61.5 years, almost eight years shorter than that of African American women, notes Stat News.
"We need to understand which groups are particularly losing out on years of life expectancy so interventions can be at least partially focused on these groups," Yan tells the New York Times.