Wildfires in Canada Burn Close to One Million Acres
The current fire season has been unusually devastating for this early in the year—and more hot, dry weather is on the way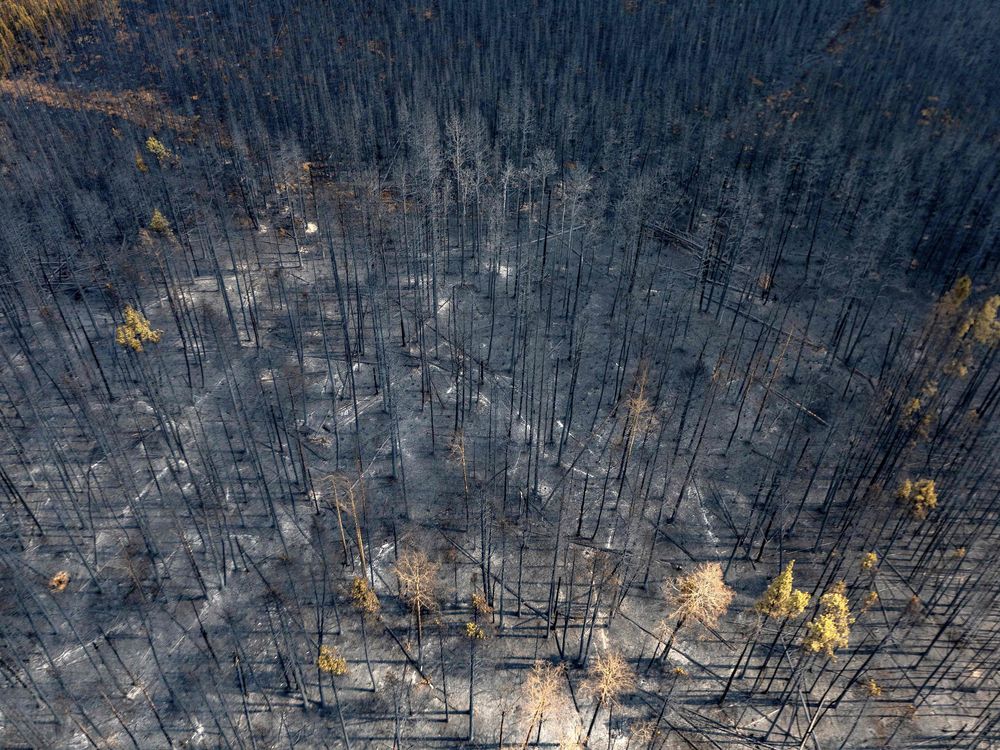 Alberta, Canada, declared a state of emergency last weekend as more than 110 active wildfires burned across the province. The blazes have charred nearly one million acres of land since they began more than a week ago.
Most of the fires are concentrated in Alberta, but nearby provinces have been battling their own flames, with multiple out-of-control wildfires scorching British Columbia and First Nations communities evacuating in Saskatchewan. By Monday, nearly 30,000 Alberta residents had been evacuated from their homes.
The province's officials have asked the Canadian federal government for military assistance; Prime Minister Justin Trudeau has promised to send military aid to the region to support firefighting and evacuations.
"People have called this season certainly unprecedented in recent memory because we have so many fires so spread out," Christie Tucker of Alberta Wildfire said at a briefing on Sunday, according to the Associated Press. "It's been an unusual year."
Good morning from Canada. Here is a look at the fire near Edson, Alberta. She jumped right over that river.

Thanks to the subscriber that sent this amazing footage.

New podcast out this morning discussing this and more. Available to everyone. #wildfire pic.twitter.com/95XHeTN8uJ

— The Hotshot Wake Up (@HotshotWake) May 6, 2023
This fire season, which typically runs from March through October, is off to a devastating start—more than 400 fires have already been documented, an unusually high number for this early in the year, report the New York Times' Ian Austen, Amber Bracken and Vjosa Isai. Wildfires have been increasing in number and intensity in recent years, largely due to heat waves and droughts associated with climate change.
The affected families can receive emergency financial assistance: C$1,250 (about $930) for adults who have been forced to evacuate for more than seven days, and C$500 ($370) for each dependent under 18, per the BBC's Nadine Yousif.
"Tens of thousands of people have been forced from their homes and their jobs, leaving behind everything they own, wondering if they will lose everything that they worked for," Alberta Premier Danielle Smith said at a news conference, per the BBC.
Light rain and cloud cover has aided firefighting efforts so far, but officials warn the reprieve is likely temporary, with hot, dry weather returning as soon as the weekend.
"We are expecting record breaking temperatures across British Columbia and northern Alberta through early next week," meteorologist Terri Lang from Environment Canada tells CNN. "This is when we get very aggressive fire behavior … Throw in some wind, and we are off to the races with regards to the wildfire season."
According to the nonprofit Climate Central, Alberta's predicted heat wave was made two to five times more likely because of human-caused climate change. Research has shown that a rising number of droughts and heat waves due to global warming have been a "key driver in increasing the risk and extent of wildfires," according to the National Oceanic and Atmospheric Administration, leading to longer and more active fire seasons.
The smoke from Alberta's wildfires has reached for thousands of miles, spreading above parts of Northern Canada and the Eastern United States. Cities as far as New York and Washington, D.C., experienced hazy, smoky skies on Wednesday morning.