Why This School District Used A.I. to Help Determine Which Books to Ban
Iowa schools are struggling to comply with new laws banning books that aren't "age appropriate"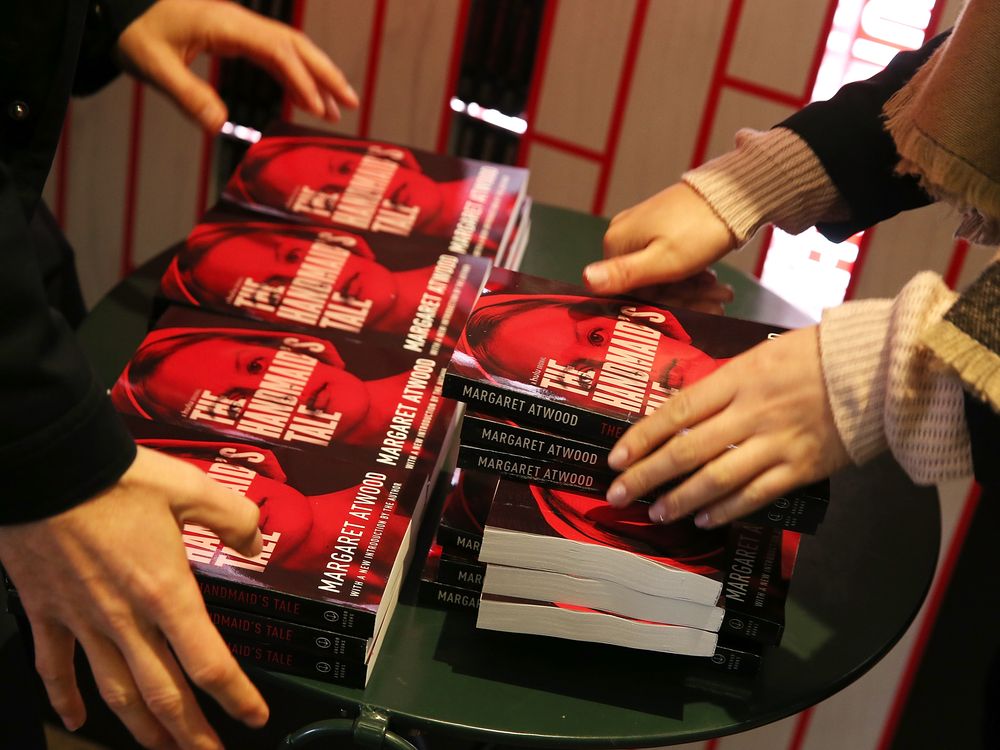 In order to comply with new state legislation, educators in Iowa are using artificial intelligence to determine which books to ban from school libraries.
Schools in the state are now required to offer "age appropriate" books that do not include any "descriptions or visual depictions of a sex act." This directive comes from a state law that took effect in July, reports Conner Hendricks of KCRG, a local TV station.
Complying with the sweeping restrictions has been tricky. According to KCRG, schools report that they haven't received guidance from the state, which has left many administrators scratching their heads. And the Iowa Department of Education doesn't plan to offer additional clarity anytime soon, per Little Village's Paul Brennan.
Schools often have thousands of titles in their libraries, and they simply don't have the time or resources to read every single one.
Iowa's Mason City Community School District came up with an unconventional solution: It turned to ChatGPT, the A.I.-powered chatbot, to help it determine which ones to remove.
So far, the district has pulled 19 books with the help of A.I., reports the Mason City Globe Gazette's Alexander Schmidt. They include titles like Margaret Atwood's The Handmaid's Tale, Toni Morrison's Beloved and Buzz Bissinger's Friday Night Lights.
To arrive at these titles, staffers first compiled a list of books that are commonly challenged, according to Popular Science's Andrew Paul. Then, they removed from the list the titles that are controversial for reasons other than their sexual content. With this edited list in hand, they asked ChatGPT: "Does [book] contain a description or depiction of a sex act?" If the tool said yes, they removed it from school libraries.
The staff of Popular Science repeated this process themselves to see if they could replicate the results. In their tests, ChatGPT gave contradictory answers about the 19 books the school district removed, suggesting the chatbot may not be the most accurate tool for the job.
Even so, district leaders argued it was the best way to comply with the law given the limited time and resources available.
"Frankly, we have more important things to do than spend a lot of time trying to figure out how to protect kids from books," Bridgette Exman, the school district's assistant superintendent of curriculum and instruction, tells Popular Science. "At the same time, we do have a legal and ethical obligation to comply with the law. Our goal here really is a defensible process."
As for the requirement that books be "age-appropriate," the school district will continue to rely on its human educators to make such judgment calls.
"We have searched back 20 years and can't find a single formal challenge to a book by a parent of a student here in the Mason City School District," says the district in a statement, per the Mason City Globe Gazette. "This tells us that our parents do trust that we are providing curriculum and other related materials that are age-appropriate."
Exman tells Wired's Angela Watercutter that other Iowa schools are removing far more than 19 books.
Those districts "might be trying to lean into making some assumptions about the intent of the legislature," she says. "When I look at the list of books that are commonly challenged, they're not challenged because of sexual content, they're challenged because they portray folks of the LGBT community, or the way they're perceived to be anti-police, or the way they deal with race issues."
These books aren't regulated by the new law, so "we're not touching them," she says. "They belong in our libraries."