American Library Association Names 2022's Most Banned Books
As book censorship soared, titles with LGBTQ themes were the most targeted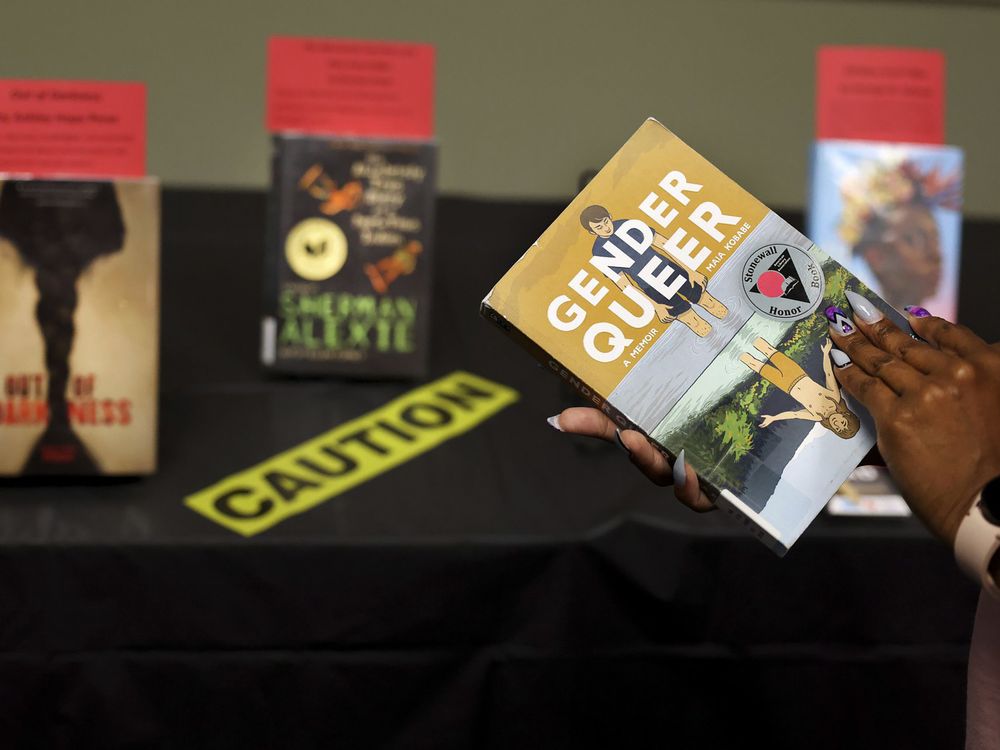 Maia Kobabe's graphic novel Gender Queer: A Memoir documents Kobabe's coming out as nonbinary and asexual. Since the book's publication in 2019, readers have been regularly reaching out to Kobabe to express their appreciation for Gender Queer's heartfelt writing and exploration of gender and sexuality.
"[I get emails] saying it helped them understand themselves or that they gave it to a parent or a child or a friend or a partner, and that it helped their loved one understand them more, and that it opened up conversations they had not previously been able to have," Kobabe told Matt Lavietes of NBC News in 2021.
However, despite the praise, Gender Queer is also 2022's most challenged book, according to the American Library Association (ALA), the second consecutive year the novel has topped the organization's yearly list of the 10 titles that have received the most complaints around the nation.
This week, ALA released the 13 most challenged books in 2022, the increased number of slots owing to the fact that some books tied for number of complaints. Many targeted titles are by or about people of color, such as Toni Morrison's The Bluest Eye and Ashley Hope Perez's Out of Darkness.
While most of the books, like Sarah J. Maas' A Court of Mist and Fury, receive complaints claiming they are sexually explicit, some have been targeted specifically for LGBTQ subject matter, including Gender Queer, George M. Johnson's All Boys Aren't Blue, Mike Curato's Flamer and others.
"Challenges are openly saying that young people should not be exposed to LGBTQ materials," Deborah Caldwell-Stone, who directs the ALA's Office for Intellectual Freedom, tells Hillel Italie of the Associated Press.
The ALA also reported that book censorship is at its highest since the organization began tracking it more than two decades ago. In 2022, the ALA's Office for Intellectual Freedom found that 2,571 unique titles were targeted, a 38 percent increase from the 1,858 unique titles targeted the year before.
A recent report from PEN America, which began tracking book bans in July 2021, also found evidence of rising censorship with 1,477 instances of individual book bans affecting 874 unique titles, during the first half of this school year. However, Jonathan Friedman, director of free expression and education at PEN America, says the report doesn't reflect the full scope of book bans, since the organization was unable to track mass removals of books that have happened in some states with legislative mandates.
"This is much bigger than you can really count," he tells Alexandra Alter of the New York Times. "People need to understand that it's not a single book being removed in a single school district, it's a set of ideas that are under threat just about everywhere."
Some activist groups are pushing for bans on books they haven't even read, Lessa Kanani'opua Pelayo-Lozada, president of the ALA, tells NPR's Meghan Collins Sullivan. By banning books, especially those related to the lived experience of people of color and LGBTQ individuals, people miss out on important conversations about complex topics, she says.
"Closing our eyes to the reality portrayed in these stories will not make life's challenges disappear," Pelayo-Lozada says in a
statement
. "Books give us courage and help us understand each other."