Why a London Museum Is Removing the Skeleton of an 'Irish Giant' From View
Charles Byrne asked for his body to be buried at sea. Instead, an anatomist bought his bones and displayed them to the public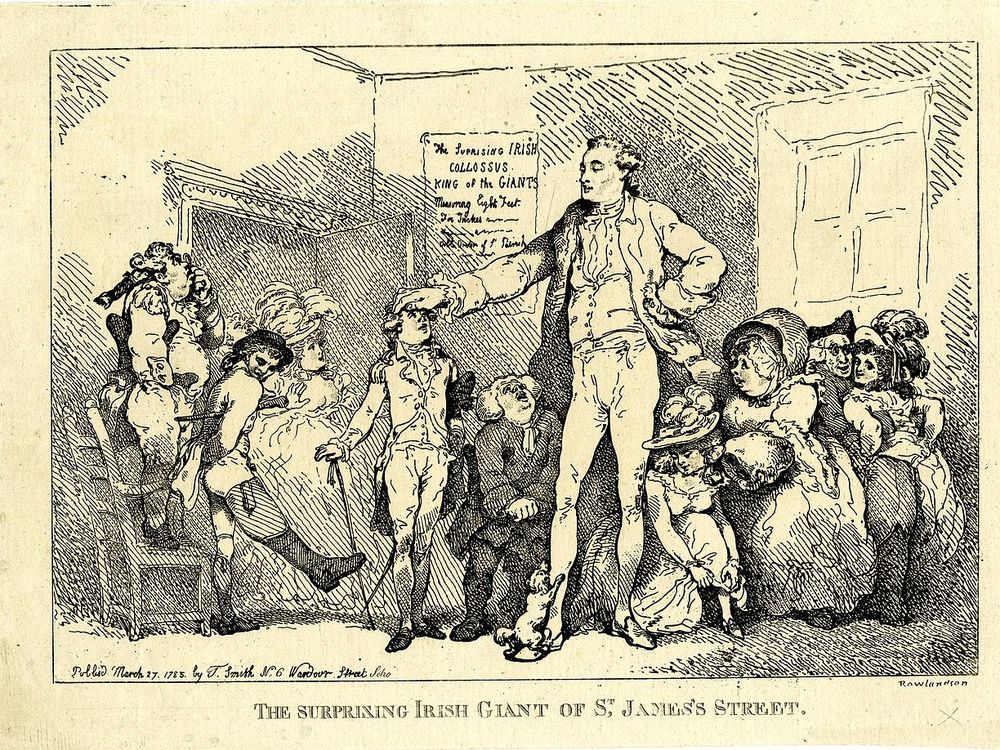 When Charles Byrne, a 7-foot-7 man known popularly as the "Irish Giant," was on his deathbed in June 1783, he made a final request of his friends: that his body be buried at sea to stop surgeons from dissecting his remains.
Byrne's fear was well-founded. As one contemporary newspaper reported shortly after his death at age 22, "The whole tribe of surgeons put in a claim for the poor departed Irish Giant, and surrounded his house just as Greenland harpooners would an enormous whale."
Though the young man's companions tried to fulfill his wishes, an anatomist named John Hunter thwarted these plans, reportedly paying someone £500 to open Byrne's coffin and replace his remains with a heavy weight. A few years later, Hunter displayed Byrne's skeleton at his London home-turned-museum as part of an exhibit on the normal and abnormal growth of human bones.
For the next 200 years, the skeleton remained on view to the public, serving as a main attraction at the Royal College of Surgeons' Hunterian Museum, which houses Hunter's extensive collection of anatomical specimens. When the museum reopens in March after a five-year closure, however, Byrne's bones will be conspicuously absent.
Per a statement, museum trustees used the closure to discuss "the sensitivities and the differing views surrounding the display and retention of Charles Byrne's skeleton." Ultimately, the board decided to remove the bones from view but retain them for "bona fide research" into acromegaly, a disorder in which the body produces too much growth hormone, and gigantism, a similar condition that begins in childhood.
The museum's announcement follows a years-long campaign by scholars, authors and journalists to fulfill Byrne's dying request or, at minimum, petition the Hunterian to move his bones into storage. It also arrives at a time when cultural institutions around the world are reckoning with the ethics of exhibiting human remains to the public.
"Everything that has happened, to this point, went against Byrne's explicit wishes," says Len Doyal, a medical ethicist who co-wrote a 2011 article on the skeleton's contentious history, to the Guardian's Alexandra Topping. "There was no question that Byrne did not want this to happen. And it did."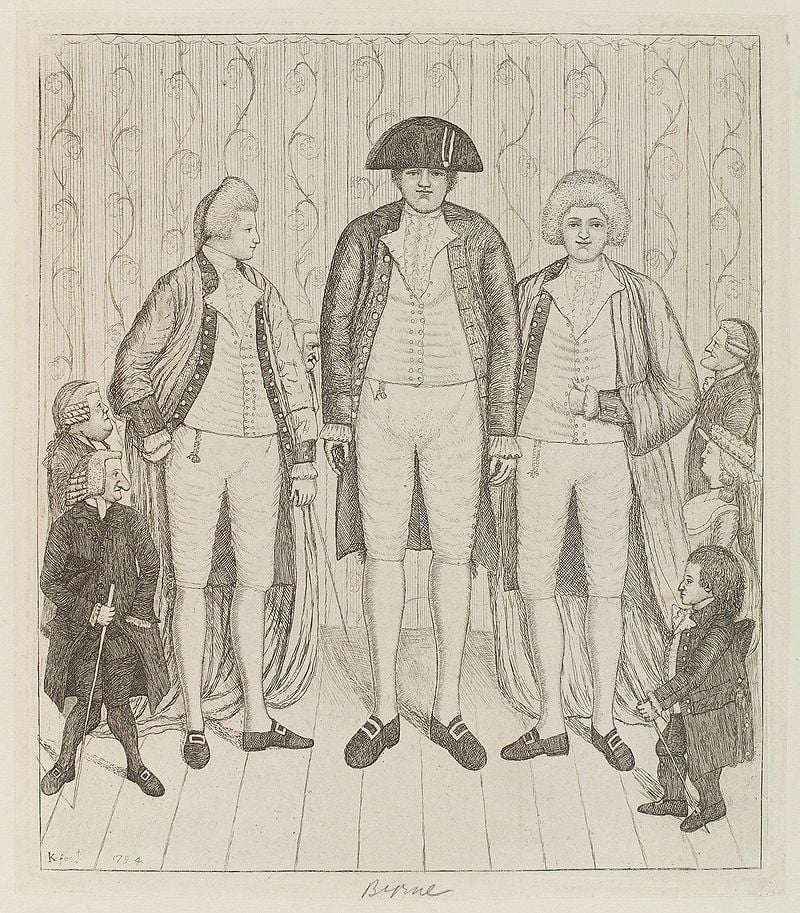 Born in what is now Northern Ireland in 1761, Byrne had an undiagnosed benign tumor in his pituitary gland that made him grow to an unusually tall height at a young age. He left his hometown in his late teens to tour Britain, exhibiting "himself as a human curiosity for money under the stage-name Charles O'Brien [and] becoming a famous and beloved character in the process," wrote Thomas L. Muinzer, a leading figure in the campaign to remove Byrne's bones from view, in a 2013 journal article.
According to a contemporary newspaper account, Byrne arrived in London in 1782, captivating "the nobility and gentry, … the faculty, Royal Society and other admirers of natural curiosities" with his towering physique. He even inspired a popular staged pantomime.
"In short," the newspaper concluded, "the sight of him is more than the mind can conceive, the tongue express or pencil delineate, and stands without a parallel in this or any other country."
Byrne's brush with fame proved short-lived. About a year after his arrival in the city, he lost most of his money to a pickpocket—a loss that the Dictionary of Irish Biography claims drove him to "excessive drinking" and an early death. In his article, Muinzer agreed that "this drink and depression" could have taken its toll. But it was Byrne's gigantism, the scholar argued, that played a more significant role in his death, causing a host of health issues when it was left untreated. It's also possible that Byrne contracted a fatal case of tuberculosis.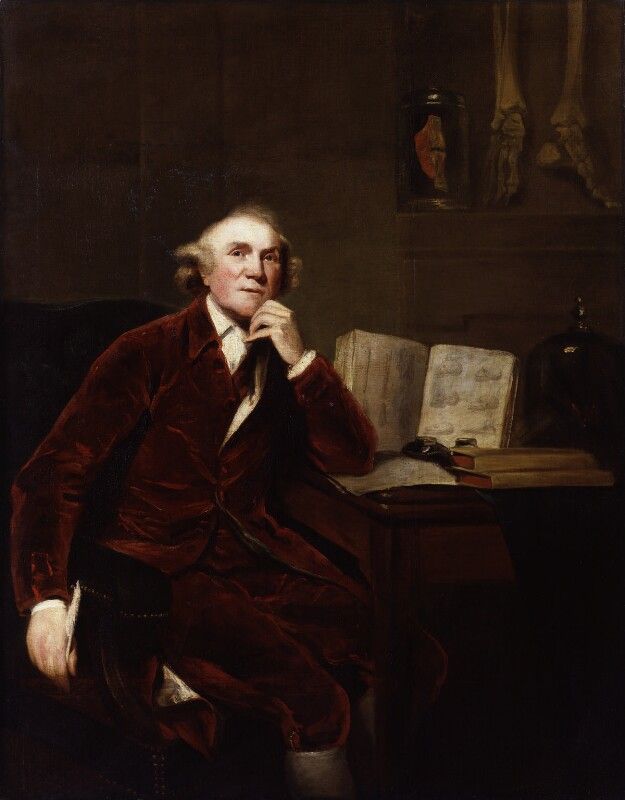 In the centuries following Byrne's death, his bones went largely unstudied, simply staying on view at the Hunterian Museum. Aside from a 1909 analysis that diagnosed Byrne with a pituitary tumor, the Irish Giant "remained a curiosity … of little interest to science," wrote the New York Times' Gina Kolata in 2011. But that changed in the mid-2000s, when scientists led by endocrinologist Márta Korbonits extracted DNA from Byrne's teeth and pinpointed a specific gene mutation as the cause of his unchecked growth. Korbonits' findings, published in the New England Journal of Medicine in 2011, linked four families with the same mutation—and a history of gigantism—to Byrne, tracing their shared ancestry back some 60 generations.
As Brendan Holland, a 6-foot-10 distant relative of Byrne, told BBC News' Naomi Holland at the time, he and other family members with the genetic mutation benefitted from scientists having access to Byrne's skeleton.
"We've had the same problems. I'm the lucky guy that was treated and was able to lead a normal life," Holland said. "If [Byrne] knew his body would have been so useful in curing the problem that he lived with and suffered so much with, I think he would be quite happy about that."
In their 2011 paper, Muinzer and Doyal acknowledged the value of the genetic research but refuted the Royal College of Surgeons' argument that Byrne's bones should be retained for further study. Speaking with the Irish Journal's Daragh Brophy in 2017, when the Hunterian's impending closure sparked renewed debate over the skeleton's fate, Muinzer noted that the museum has Byrne's full DNA record, as well as extensive past studies, on file and could simply create a full-scale replica of the bones.
Following the announcement of the skeleton's removal from view, Muinzer and Doyal released a joint statement expressing their delight over the news.
"​​There was never a coherent argument for the museum to do otherwise, given Byrne's explicit decision for his body not to fall into the hands of John Hunter for fear of what then precisely happened," they told the Journal's Jamie McCarron. "[But] it is entirely unclear what further research the Hunterian has in mind. Our suspicion is that the museum still wants medical students simply to see the skeleton in private, which again would go against Byrne's documented wishes."
The pair concluded, "His skeleton should be buried at sea, we think with great fanfare."