Why 30,000 People Came Out to See a Swedish Singer Arrive in New York
Most of them had never even heard Jenny Lind sing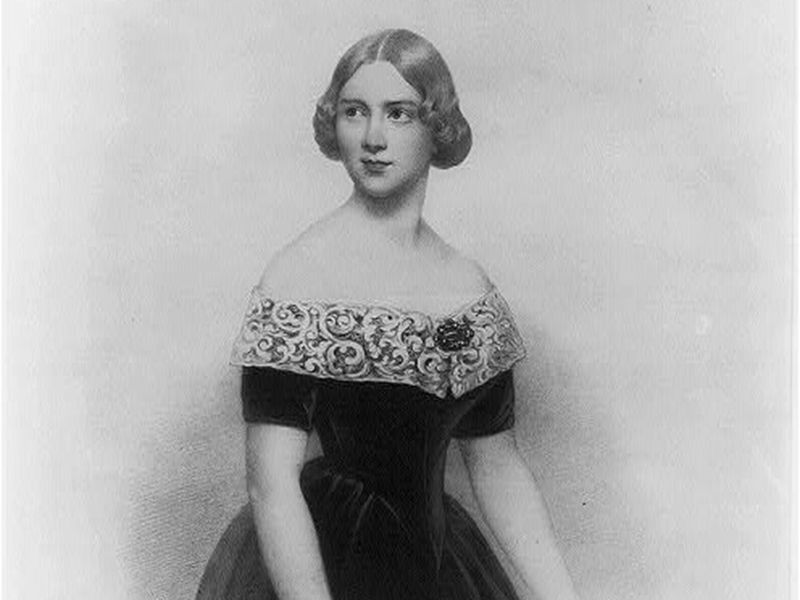 Beatlemania had nothing on Lind Mania. When the Beatles arrived in New York in 1964, they were greeted by 3,000 screaming fans. In 1850, Jenny Lind beat them ten times over–even though she was a virtual unknown in America in 1849.
Lind, a Swedish opera singer, made her American debut in New York on this day in 1850. She'd already received a more-than-warm welcome, as thousands of fans besotted by the 30-year-old singer's reputation rushed to greet her at the docks. Why? The hype, the hype.
"While she was the darling of Europe, in 1849 almost no one in the United States knew who Lind was," writes Regan Shrumm for the National Museum of American History. "By September 1850, however, she was one of the most famous and celebrated women in America." Even though recording technology was decades off and most of the people who participated in Lind Mania had never heard the opera singer use her famous voice, people happily partook in the celebrity-fueled madness. In Europe, Lind became known after debuting in Stockholm in 1838, writes Encyclopedia Britannica. She was known "for her vocal control and agility and for the purity and naturalness of her art," the encylopedia writes, but decided to retire from opera at a young age to focus on her strong Christian faith. 
Lind, retired from performing opera in 1849, was in the process of reinventing herself as a solo performer, writes Keith Williams for The New York Times. Phineas T. Barnum, who had already made a name for himself with showy spectacles such as the Feejee Mermaid, brought her to America to perform. The "mermaid" was part of a hoax that Barnum put on to attract visitors to Barnum's American Museum. Instead of the beautiful mermaid advertised in the newspapers, spectacle-seekers found a monkey body sewed to a dried fish. Even before the advertising campaign that stirred up a frenzy about her visit, the "Swedish Nightingale" promised to be a more legitimate attraction.  At the time he reached out to her, even Barnum himself hadn't heard the "Swedish Nightingale" sing, writes Williams. But he saw a business opportunity in Lind that had little to do with her singing voice.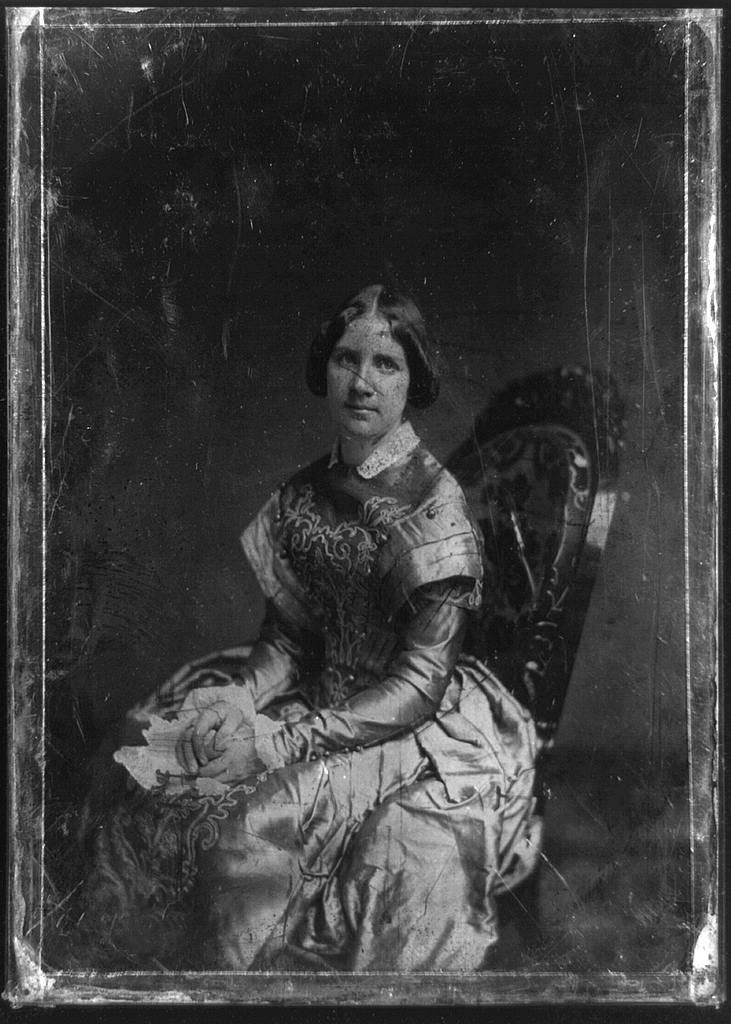 "When Barnum was originally seeking investors, he was shunned by a lot of businessmen," the Barnum Museum's executive director Kathy Maher told Williams. Getting Lind to come wasn't cheap, writes Shrumm—in the end, the promoter offered her $1,000 per performance for a planned 150-show run that ended up being 95 shows—but it did end up being a good bet for Barnum. Lind's American tour, on which she performed songs of her choosing, including a number of pop songs, netted more than $700,000.   
Barnum's promotional stunts included publishing announcements in the newspaper and auctioning off tickets to drive the prices up. "The showman even held a poetic competition [the Jenny Lind Prize Song Competition], which would furnish the lyrics for a new song that Lind would sing throughout her tour," Shrumm writes. This was all besides the souvenirs: a popular paper doll including 10 costumes; Jenny Lind-themed commercial goods, like bonnets, pianos and chairs; and commemorative programs.
But all the hype would likely have come to little if Lind was just an opera singer. The biographic materials made available to American audiences focused on her perceived personal qualities, writes historian Sherry Lee Linkon:
Briefly, the story goes like this: Lind was a poor, lonely child, who rose to become the best singer in the world through a combination of luck and hard work. She lost her voice early on, but she regained it through careful study, discipline, and, in some versions, an almost miraculous recovery. She struggled to develop her voice and overcome her teacher's skepticism, but she had faith in herself, and her perseverance paid off. Having achieved great success, Lind now devoted herself to sharing her gift, both through the music itself and through the money she earned.
By all accounts, Lind was a talented singer and she did donate a chunk of her earnings from the tour to charitable causes. But the Lind Mania that prompted people to buy probably-not-real pieces of her hair allegedly taken from her hairbrush at the hotels she stayed at, writes Williams, had little to do with the singer as she actually was. It had more to do with the middle-class aspirations Lind and her merch could be associated with: good business sense, a charitable spirit and demure, Christian, white femininity. In this way, like many female celebrities who would follow, Jenny Lind was larger than life.