Hiker Accidentally Discovers 1,200-Year-Old Viking Sword in Norway
The wrought iron weapon is an extraordinary find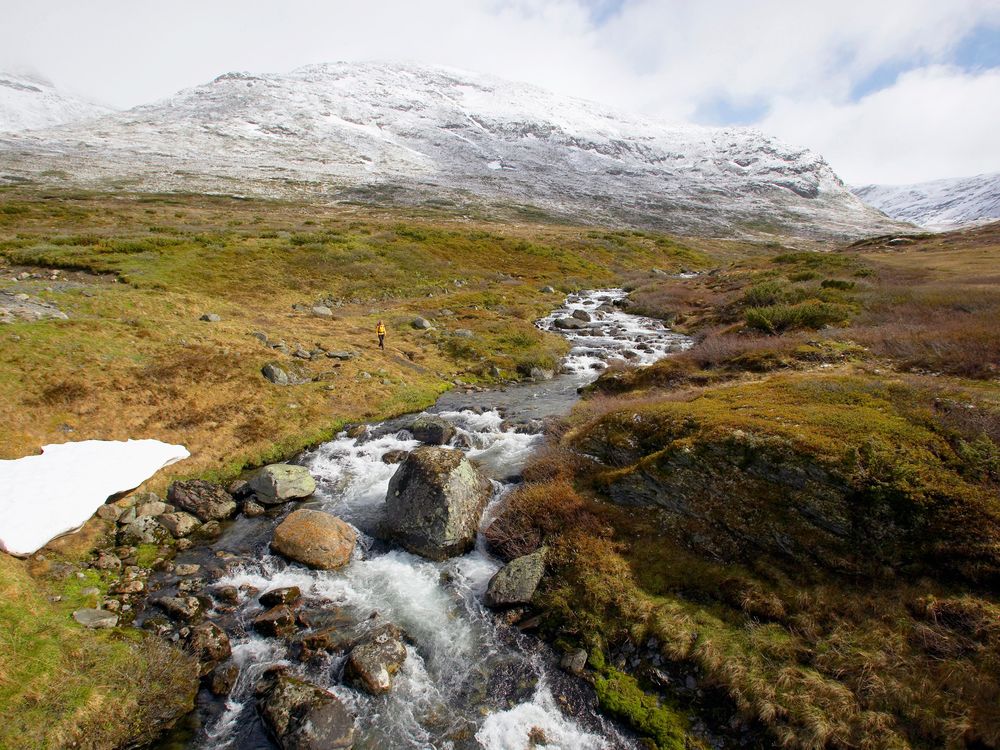 The mountainous Haukeli region of Norway attracts visitors for its fishing, hunting and hiking. One of those hikers recently stumbled across an unusual find: a Viking sword that may be 1,200 years old. 
Gøran Olsen had just stopped to rest as he hiked a well-known path in the region, reports Elahe Izadi for the Washington Post. That's when he noticed the remarkably preserved sword in the rocks. The Hordaland County Council recently announced the discovery.
"It's quite unusual to find remnants from the Viking age that are so well-preserved ... it might be used today if you sharpened the edge," Per Morten Ekerhovd, a county conservator, tells Mairi Mackay of CNN. According to Ekerhovd, hikers often discover artifacts in Haukeli, though the sword is remarkably well-preserved. Frost and snow cover the region for half of the year, while low humidity in the summer months helps protect undiscovered objects. 
The sword is slightly more than 30 inches long, crafted of wrought iron and lacks its original handle. It may have come from a burial site or belonged to a traveler who died or lost it, Ekerhold speculates. Extracting iron was laborious and therefore expensive during that time, so the sword was likely a status symbol.
It likely dates back to 750 or 800 A.D.—the start of the greatest period of Viking expansion—but has yet to be conclusively analyzed. Experts at the University Museum of Bergen will study the artifact, Izadi reports. And it may lead to other Viking discoveries. "When the snow has gone in spring, we will check the place where the sword was found," archeologist Jostein Aksdal of Hordaland County says, according to a report from The Local, a Norwegian news outlet. "If we find several objects, or a tomb, perhaps we can find the story behind the sword."
Or, maybe soon, another hiker will stumble onto history.