When Freud Met Jung
The meeting of the minds happened 110 years ago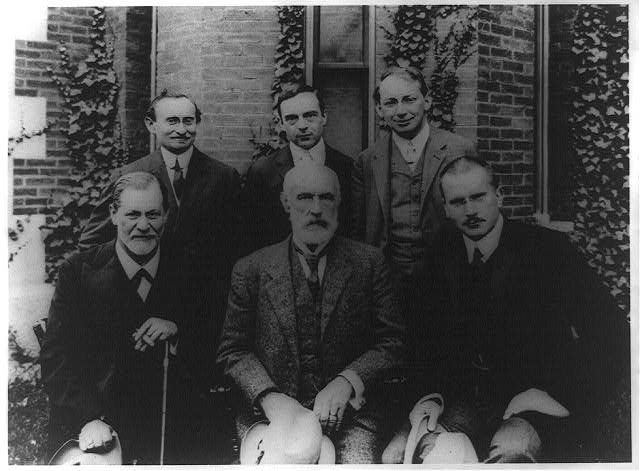 On this day, 110 years ago, Sigmund Freud and Carl Gustav Jung, two giants in the field of psychoanalysis, met for the first time in Vienna, Austria. The meeting of the minds reportedly lasted for more than 13 hours.
The Vienna rendezvous cemented a brief, intense friendship between the two men that began with a series of letters in the years preceding the visit.
Their correspondence first began when Jung, 20 years Freud's junior, sent his "Studies in Word Association" to Freud, Arifa Akbar writes for The Independent. Two years after Freud and Jung finally met, the duo toured the U.S. together, which culminated in what the American Psychological Association calls "the most famous conference in the history of American psychology."
Despite the mutual affinity the men shared for each other, their friendship was short-lived. By 1913, growing professional differences and salacious personal meddling had divided the men. The dramatic estrangement, replete with rampaging egos and unsavory sexual allegations, was recreated in a 2011 film directed by David Cronenberg.
The professional fission supposedly began when Jung's theory about the psychology of the unconscious and sexuality diverged from Freud's thinking about psychoanalysis. According to Akbar, as Jung distanced himself professionally, he is also believed to have sparked a rumor about a romantic relationship between Freud and his sister-in-law.
For those looking to learn more about the famous friendship, their exchanges (including Freud's infamous breakup letter to Jung) are now online, as well as 20,000 of Freud's personal items in the Library of Congress' recently digitized collection of Freud's papers.
The Sigmund Freud Collection, as the archive is called, isn't just filled with pages of letters between the two men. It also includes messages between Freud and other prominent thinkers of the era including Albert Einstein, Edward Bernays, and Theodor Hertzl, the founder of the modern Zionist movement.
Unfortunately, parsing through the father of psychoanalysis' original script might be a little tricky. While translations of his writings are available, when Freud wrote in German he preferred using the Gothic script employed by many writers at the time.