What Brexit Would Mean for U.K.'s Arts, Sciences and Other Sectors
Exiting the European Union could have far ranging consequences for industries throughout the United Kingdom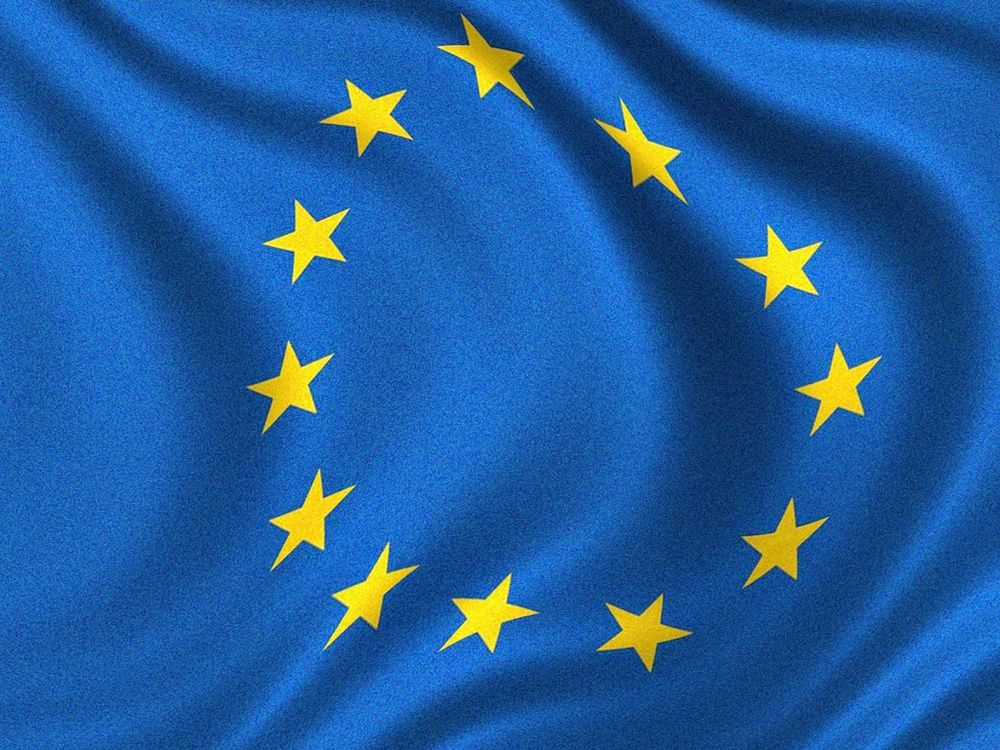 Update, June 24, 2016: The U.K. referendum to leave the European Union passed with 51.9 percent of voters backing the decision to secede. The story has been updated to reflect the latest news.
On Thursday, citizens of the United Kingdom voted to leave the European Union. Polls for the move, dubbed the "British exit" or Brexit, showed a nation split almost down the middle. Tensions are still running high—last week the murder of a member of Parliament by a far-right gunman demonstrated how seriously some people take the non-binding referendum.
So far, most of the major conversations around Brexit have focused on hot button issues like immigration, the consequences on trade and whether Brexit would boost or bankrupt the British economy. 
But an exit from the EU, which has 28 member states and a population of more than 500 hundred million people, would have repercussions far beyond the British Treasury. The U.K. has been a part of the EU since 1973, and over that time it has developed complicated relationships and agreements with the body. No one is quite certain exactly how the unprecedented move would reshape Britain's economy and culture. Here's how some leaders throughout British society foresee the potential impact of Brexit:
Science
The science community has been vocal about its opinions on Brexit. A survey conducted by the journal Nature in March, showed that 83 percent of British scientists wanted to remain part of the EU. This month, 13 Nobel laureates in science, including theoretical physicist Peter Higgs and geneticist Paul Nurse put together a letter opposing Brexit, Sarah Knapton at The Telegraph reports. The scientist expressed concern that Britain will not be able to replace research funds provided by the EU. They also warn that the move might hurt scientific collaboration. "Science thrives on permeability of ideas and people, and flourishes in environments that pool intelligence, minimise barriers, and are open to free exchange and collaboration," the letter states. "The EU provides such an environment and scientists value it highly." 
Scientists for Britain, a group which supports seceding from the EU, takes issue with the notion that there's overwhelming support in the science community for staying part of the European body. It claims that the U.K. doesn't need to worry about losing research dollars, and that researchers will still have access to grant programs like Horizon 2020, which gives large grants to non-EU associate nations like Switzerland and Israel. Participation in big projects like the Large Hadron Collider, the group points out, are also not exclusive to EU members.
In his column for The Guardian, Stephen Curry, a professor of structural biology at Imperial College, writes that the argument for remaining is not just about funding. Leaving the EU would mean the U.K. would lose leadership and agenda-setting status in some large multi-state projects. Still, he cautions that for science, the consequences of leaving the EU, both positive and negative, are complicated and almost unknowable. "Even if we restrict ourselves to consideration of the implications for U.K. science, the facts remain gelatinous, and intermingled with opinion and gut-feeling," he writes.
Arts
Mark Brown at The Guardian reports that most of the arts leaders he interviewed were fearful that departing the EU would lead to cuts in arts funding and that it would impede the free flow of labor into and out of Britain. Arts institutions worry that talented artists, set designers and musicians who now freely live and work in the U.K. might be affected by more complicated entrance and exit paperwork.
"There would be the nightmare of visa and work permit applications that we have to do. It is less complex for countries in the EU but that would all be thrown up in the air … we would have to bring in more staff to deal with it," Alistair Spalding head of London's Sadler's Wells Theatre tells Brown. "Honestly, I don't think people really understand what a nightmare it is. Leaving Europe, for our business, it's bad."
The U.K.'s own Culture Secretary John Whittingdale, however, supports Brexit and says it would not negatively affect the arts, reports Alexis Flynn for The Wall Street Journal. "We have nothing to fear from leaving the EU," he says. "Britain has a hugely successful arts and cultural scene, and freed from the shackles of EU law and efforts to subsume it into a European brand, it can only thrive."
As Apollo Magazine cheekily sums it up in a headline, "It's culture vs. the U.K. culture secretary in the Great British Brexit Debate".
Sports
According to Matt Slater at BBC, Brexit would mean that more than 400 players in the Premier League, Britain's top soccer league, would have to apply for work visas. Currently, players with an EU passport can play in Great Britain without special permission.
"Leaving the EU will have a much bigger effect on football than people think," agent Rachel Anderson tells Slater. "We're talking about half of the Premier League needing work permits."
The pro-Brexit side, however, says things aren't quite that dire. And since Britain will control its work and immigration laws, it can decide how to deal with the athletes. Gabriele Marcotti at ESPN FC writes that its unlikely that politicians would allow the country's most popular sport to lose its high-caliber international players. Instead, it's likely they would create a quota system or at least modify work visa rules for high-level athletes. 
Agriculture
Between 2014 and 2020, U.K. farmers expect to get more than $40 billion in farm subsidies from the EU as part of its Common Agricultural Policy, Daniel Boffey, Toby Helm and Lisa Bachelor report at The Guardian. The chair of a report on the implications of Brexit for U.K. agriculture for the Yorkshire Agricultural Society, Wyn Grant, writes in The Conversation that the U.K. government has not made provisions to replace those subsidies. That means if the nation leaves the EU, farm incomes might go down.
Politicians, like U.K.'s Government Farming Minister George Eustice, claim that the government will find the budget to continue to support farmers as much as they are currently supported by the EU, and that Brexit will free up enough money to subsidize agriculture.
However, the House of Commons Library, the non-partisan research service for Parliament, found in a research paper that Brexit would "probably reduce farm incomes."
"All told, it is difficult to see exit as beneficial to British farmers or to the U.K. food and drink industry more generally," Grant writes. "It would create a period of considerable uncertainty at a time when farmers already have to cope with low and volatile prices, while it is unlikely that the regulatory burden would actually be reduced. And regulations are needed to protect the environment and human and animal health."
Editor's Note, June 24, 2016: The title of this post has been updated to reflect the impact Brexit would have on the whole of the U.K.