Volunteers are Struggling to Maintain New Orleans' Iconic Tombs
Many cemetery vaults are crumbling due to weather, vandalism and disrepair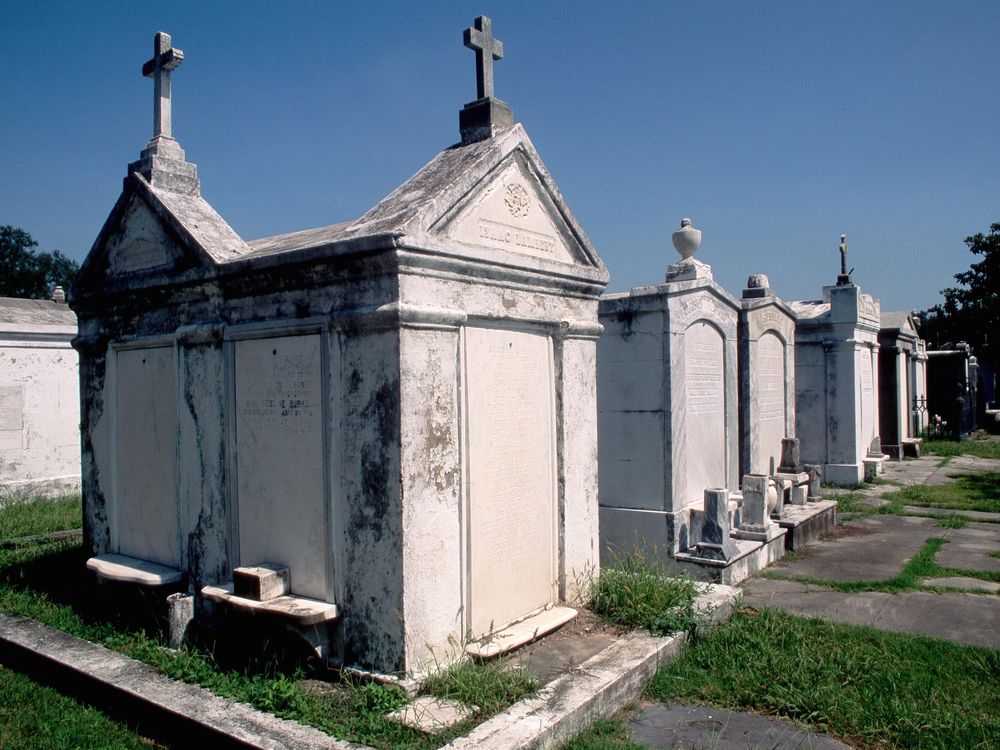 New Orleans' famous cemeteries are some of the city's biggest tourist attractions. But thanks to the constant battle against extreme weather, vandals and lack of maintenance funds, repairing some of the crumbling tombs is falling to a handful of volunteer organizations that are struggling to save the city's history, Michael Patrick Welch reports for National Geographic.
The iconic above-ground cemeteries were first built to protect the bodies of the deceased from flooding that is endemic to New Orleans. While sealing the dead in stone tombs kept coffins and corpses from floating to the surface every time it rained, they also gave people without means a place to bury their friends and families by buying tombs in bulk and being able to store the remains of several generations. But many of the vaults across the city are in disrepair from extreme weather and vandals searching for treasure interred with the deceased, Welch reports.
"A couple months ago someone broke into the musicians' tomb. This guy who'd only been dead in there six months, someone pulled his whole body out of the tomb," Eddie Payne, a mason who works with Save Our Cemeteries, tells Welch. Back in January, a break-in at New Orleans' most famous cemetery, St. Louis No. 1, left several tombs damaged and resulted in the Archdiocese severely restricting public access to the cemetery.
While some of the city's cemeteries are owned by private companies that have the resources to maintain the historic tombs, as Richard Thompson reports for the New Orleans Advocate, that's not the case for the city-owned plots, like Freret's Valence Cemetery or the Garden District's Lafayette No. 2. Welch reports that the $192,000 alloted for cemetery maintenance was cut from the city's 2015 budget, leaving the crypts' upkeep to the families of those buried, if they are still alive.
"Even if we can find them, the families don't want to pay for us to fix the tombs," Payne tells Welch. "And the city doesn't want to pay for it. And Save Our Cemeteries can't always pay for it. So they'll just keep falling over unless someone fixes them up."
In many cases, the families who once owned the crumbling tombs are long-dead, or can't afford the expense of preserving the mausoleums. That leaves it to groups like Save Our Cemeteries to perform emergency repairs to protect the historic landmarks, even if they have to do it for free.
"This is the second cemetery where we've had an emergency operation like this," Adam Stevenson, president of Save Our Cemeteries tells Welch while observing emergency repairs at Valence Cemetery following a break-in. "Between here and Lafayette No. 2...there were about 20-odd open vaults. Something just had to be done."
To learn more about the people fighting to preserve a piece of New Orleans' history, make sure to check out the rest of Welch's article here.