Museum Drops Ban on Photographing Picasso's 'Guernica'
After enforcing the rule for three decades, officials say that lifting it will prevent overcrowding and attract younger audiences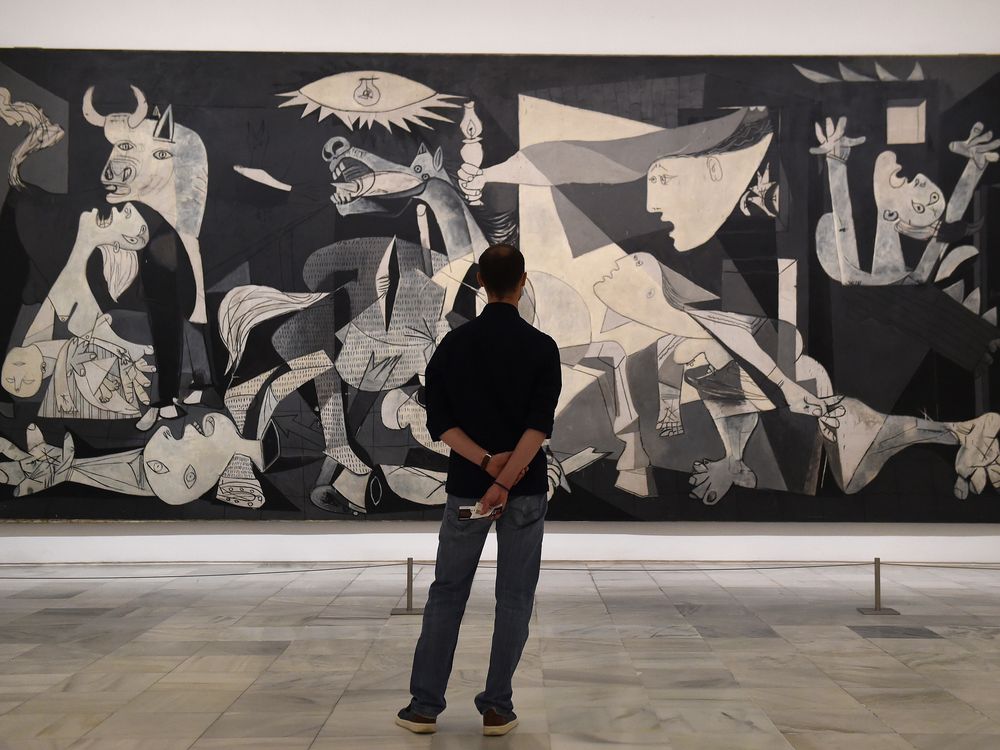 In 1992, Pablo Picasso's 26-foot-long painting Guernica arrived at Spain's Reina Sofía Museum. Since then, museum officials have enforced a rule: No photos.
Now, nearly three decades later, the museum has lifted the ban, reports Euronews' Rebecca Ann Hughes. Visitors have been allowed to photograph the famous 1937 oil painting since September 1. 
"Our intention was simply that it could be done normally, not to announce it to the press or anything, because photos are already permitted throughout the museum, as in all the great museums in the world," Manuel Segade, the museum's new director, tells the state news agency Efe, per the London Times' Isambard Wilkinson.
Previously, the room holding Guernica was the only area of the building where photography was prohibited, reports Hyperallergic's Maya Pontone. Even now, visitors are banned from using flashes and stabilization devices like tripods or selfie sticks.
Museum officials hope that changing the policy will help prevent crowding in the room, which only allows 70 visitors in at a time.
"It only takes a few seconds to take a selfie, and so the pace of the public will flow more," a spokesperson tells the Times. "It does not damage the painting, but rather prevents crowds and people trying to take a covert shot while the guards in the room reprimand them. It will improve the visitor experience."
Over the years, the museum has made some exceptions to the rule. Last year, for example, Mick Jagger prompted criticism by posing for a quick photo in front of the painting during a private viewing, according to the Art Newspaper's Gareth Harris.
Guernica has been a main attraction at the Reina Sofía since its arrival in 1992. One of Picasso's most celebrated works, the painting depicts the horrors of the Spanish Civil War. It's named for the Spanish city of Guernica, which Germany bombed in 1937 in support of General Francisco Franco. As Smithsonian magazine's Jason Daley wrote in 2017, "It was one of the first times that a civilian population was targeted by aerial bombing."
Picasso created the large-scale black-and-white work in about a month and a half. It remains "a timeless, universal symbol, vilifying the implacable and criminal destruction of war, and opening artistic debate on the representation of armed conflict," per the Reina Sofía's website.
Segade thinks that dropping the photo ban will help the museum align its values with modern-day technological norms.
"[We] are constantly mediated by cameras—when we go to a concert, when we go to any cultural event," Segade tells Euronews. "We believe that it doesn't make sense that Guernica doesn't have the same iconic character it deserves."
He adds, "I would like us to reach 100 percent photographic accessibility, especially for a young audience that lives filtered by a screen. I think it is also important to pay attention to their way of approaching reality."