The U.S. Has a Massive Cheese Surplus
Imagine 1.19 billion pounds of cached cheese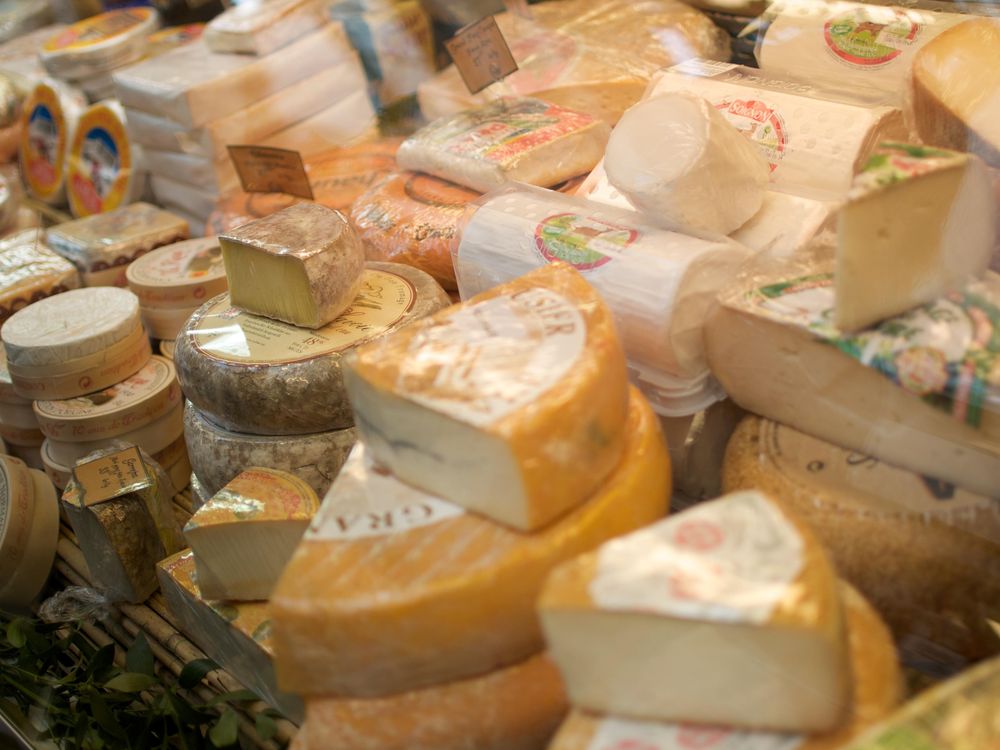 First, it happened with coffee—as the world stockpiled more and more java, prices fell and caffeine fiends found it easier to get their favorite fix. But now, addicts of another stripe are getting their day in the sun. In what could be the dream news of every dairy-loving foodie, Bloomberg's Whitney McFerron reports that the United States has stockpiled an enormous surplus of cheese.
Global forces like rising European exports, rising American dairy production, a weakening euro, and "a glut of milk" have led the U.S. to stockpile cheese, McFerron writes.
In its dairy market report for the week of April 25 to 29, the U.S. Department of Agriculture writes that "cheese vats across the country remain full in efforts to manage the plentiful milk supply….As stocks build, storage availability is becoming a concern." Phrases like "milk oversupply" and "substantial rises" are rife in the report, which notes that the United States has a total of 725.7 million pounds of "natural American cheese"—real cheese, not the processed cheese product, made in the U.S.A.—and total natural cheese stocks of a whopping 1.191 billion pounds.
Yes, that is a lot of cheese. According to USDA statistics, the average American eats 34.1 pounds of cheese every year and is projected to eat 36.5 pounds by 2024. That number, though, pales in comparison to the 37.8 pounds of cheese consumed by people in the European Union each year. It seems there's no denying that the delicious dairy product is having its day.
But what do Americans want from that gigantic cheese cache? The Specialty Food Association's Deanna Ting writes that 62 percent of American consumers prefer to eat cheese that was produced locally—a trend that's not likely to reduce the huge stockpile of foreign cheese anytime soon. That said, another melty piece of research might shed light on why it's no tragedy that the U.S. has so much cheese: According to the International Dairy Deli Bakery Association, 77 percent of shoppers think that cheese is part of a healthy diet, and 87 percent says it makes a great snack.
Translation: The U.S. may be built upon a veritable ocean of stockpiled cheese, but for residents, this is no queso emergency. It sounds too Gouda to be true—but it is.