The Oldest Chemistry Lab in America?
A classroom designed by Thomas Jefferson was rediscovered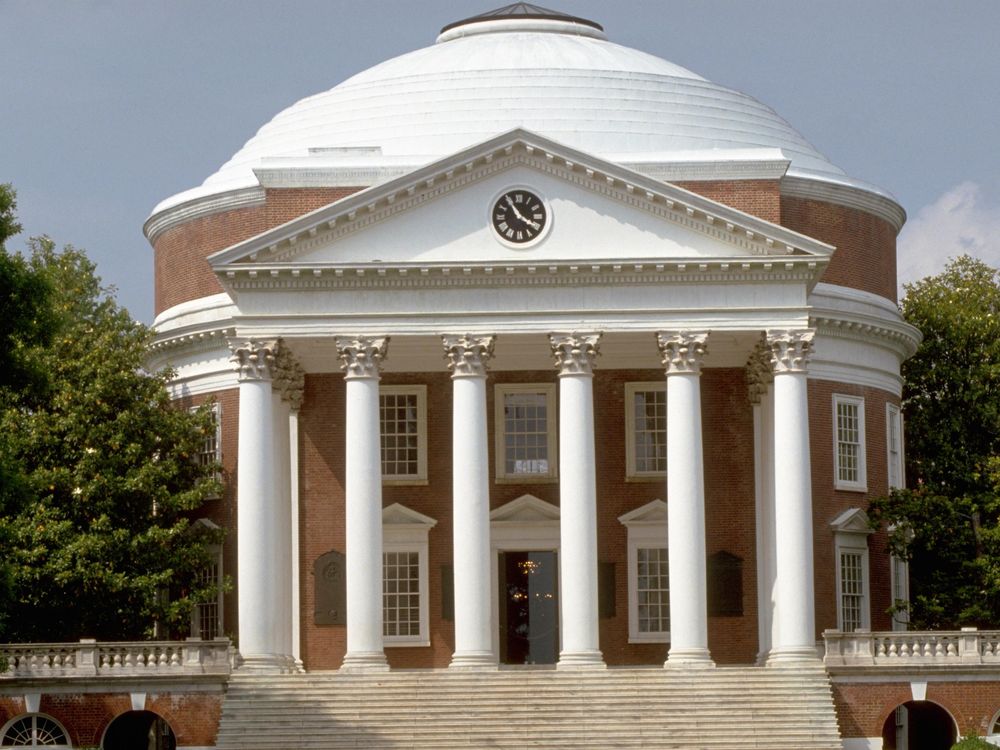 When Thomas Jefferson designed the University of Virginia's iconic Rotunda during the turn of the 19th century, he dedicated the ground floor for the study of science. Nearly 200 years later, workers renovating the building have stumbled across an elaborate chemical hearth that dates back to Jefferson's era, Susan Svrluga writes for the Washington Post.
The forgotten piece of chemistry equipment, which was used to precisely control heat sources during experiments, appears to have been hidden behind a brick wall in the mid-19th century, according to university officials.
Though it may seem like a no-brainer that chemistry equipment would be found in a building designed to teach science, historians were stunned to learn of its existence. The Rotunda is one of the most studied buildings in the United States, according to the university preservationist Brian Hogg. Historians believed they knew everything there was to know about it — until a renovation of the Rotunda's interior uncovered the hearth. Hogg tells Svrluga it could be the oldest relic of chemistry education in the United States.
Learn about the early days of #science ed at #UVA. More on the rediscovered Rotunda hearth: http://t.co/SlWRcGAeyl pic.twitter.com/XZF8FzdlpJ

— UVA (@UVA) October 14, 2015
Chemistry was a popular subject at the University of Virginia since its inception. Alhough it could be hazardous — the university's first natural history professor bore scars from chemical burns, Svrluga writes — the school revolutionized science education by allowing students to conduct experiments themselves. The rediscovered hearth was likely used in the school's earliest science classes.
The Rotunda's ongoing renovation project also uncovered other surprises, including a courtyard cistern and the signatures of the workers who built it in 1853, Steve Szkotak reports for AP. When the restoration is finished, the university plans to put the hearth on display with other historical artifacts.