The United States Is Declared an Enemy of the Internet by Reporters Without Borders
Usually this list includes countries you might expect: Saudi Arabia, China, North Korea. But this year the United States is on it, too.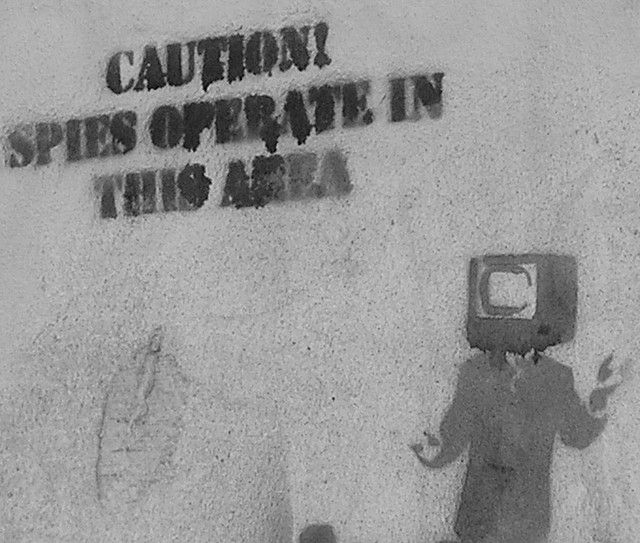 Americans have a love affair with the internet. Over 70 percent of households have internet access, and more than half of Americans use the internet every day. An average American spends about sixty hours a month online and visits about 2,600 websites. But, as much as the American people love the internet, the American government might not.
Each year, Reporters Without Borders puts out a list of countries where the internet isn't as open and free as they'd like it to be. This year, the group has officially included America on its list of "Enemies of the Internet."
The list usually includes countries you might expect: Saudi Arabia, China, North Korea. But in 2014 it also includes two countries that pride themselves on freedom of expression: Britain and the United States. Pointing to the recent leaks by Edward Snowden, which implicated both the NSA and the U.K.'s Government Communications Headquarters (GCHQ), Reporters Without Borders argues that the two countries have a schizophrenic attitude towards online freedoms.
The group writes:
The NSA and GCHQ have spied on the communications of millions of citizens including many journalists. They have knowingly introduced security flaws into devices and software used to transmit requests on the Internet. And they have hacked into the very heart of the Internet using programmes such as the NSA's Quantam Insert and GCHQ's Tempora. The Internet was a collective resource that the NSA and GCHQ turned into a weapon in the service of special interests, in the process flouting freedom of information, freedom of expression and the right to privacy.
As part of its report, RWB has created a map of places where reporters have been surveilled, censored and imprisoned based on internet spying. The groups also has a set of recommendations for internet-surveilling countries, which include respecting privacy, creating United Nations working groups on digital privacy and creating laws that guarantee digital freedoms.
The chances of the United States getting off the enemies list soon, however, seem pretty slim. As long as the NSA is out and about, spying on our clicks, the United States will remain an enemy of the internet.