Tourists in Hawaii Accidentally Discovered Ancient Petroglyphs
A stroke of luck on the beach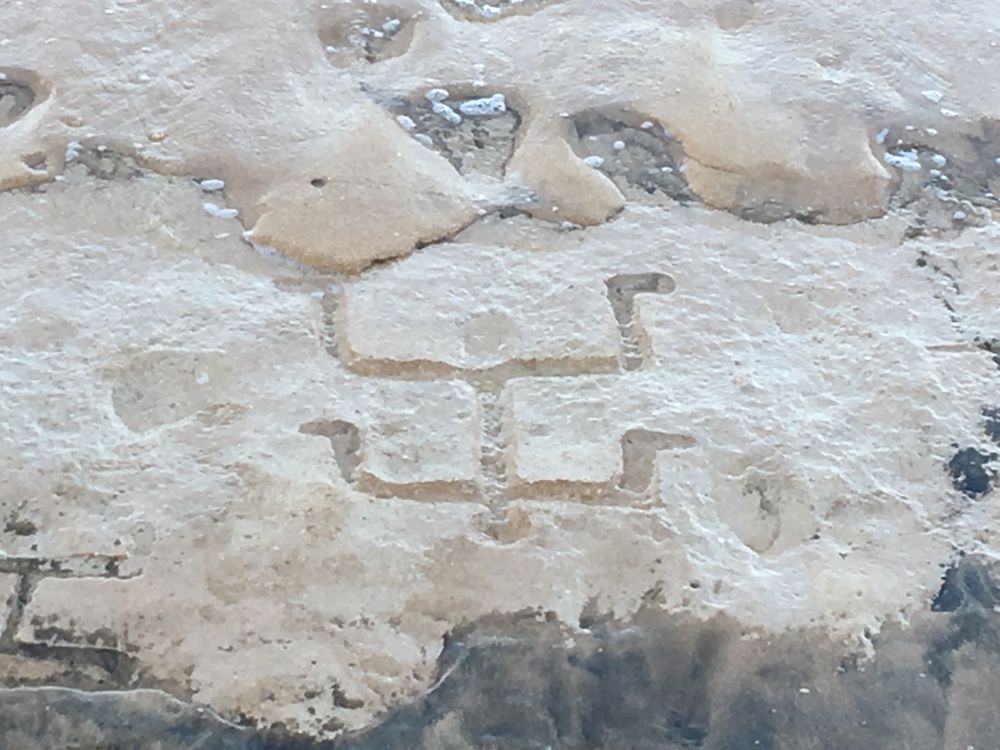 Watching the sunset from a beach in Hawaii is a memorable experience for anyone. But for most people, the moment doesn't include stumbling on a set of petroglyphs. But that's what happened last month to a couple of Texan tourists visiting island.
As the sun was setting, Lonnie Watson and Mark Louviere were walking on the sand when they spied a large figure carved into the soft rock beneath the sand. "For some reason there was a beam of light…just a beam…it landed right on one of them and for some reason I just turned my head," Watson said in a statement.
After a brief investigation, they discovered a set of large petroglyphs stretching 60 feet down the beach, Eileen Kinsella reports for artnet News. The humanoid figures were up to five feet in length, and were likely carved by native Hawaiians over 400 years ago.
Local archaeologists have long known about petroglyphs carved near Hawaii's beaches, but this is the first set to have been discovered directly on the beach that Hawaii's Department of Land and Natural Resources (DLNR) has been alerted to. After archaeologists working with DLNR investigated Watson and Louviere's findings, they uncovered a total 17 figures covering nearly 60 percent of the beach, Hawaii News Now reports.
"What's exciting for me, is I grew up coming to this beach and now as an archaeologist working for the Army, helping to manage this site, we discovered these petroglyphs that have never been recorded," Army archaeologist Alton Exzabe says in a statement.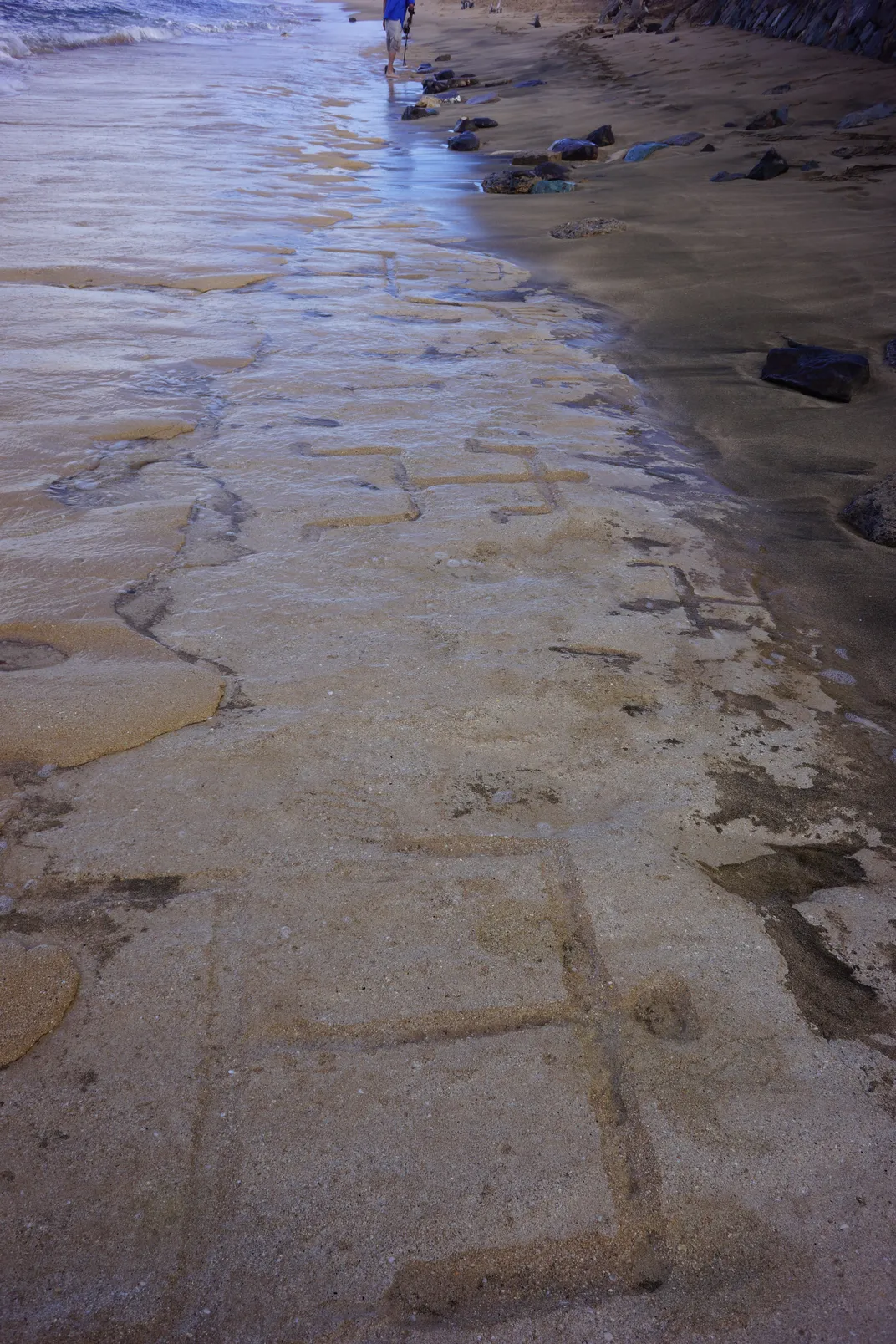 According to the DLNR, the carvings were likely made by native Hawaiians living along the Waianae coast. While it's likely that people have come across them before, this is the first time that officials have recorded them. Now, the DLNR is working to safeguard the site from curious visitors while experts continue to study the carved figures.
"They record our genealogy and religion," Glen Kila, a lineal descendent of the aboriginal families that first settled the coast, says in a statement. "It's very important to know about the lineal descendants of the area and their understanding of these petroglyphs. The interpretation of these petroglyphs can only be interpreted by the lineal descendants who are familiar with its history and culture."
The petroglyphs have already sunk back beneath the sand, but officials are warning curious visitors to keep their hands off the fragile carvings the next time that they appear, as even the act of scraping or brushing the carvings can damage the delicate sandstone, Kinsella writes.
So if you go to check out the seaside petroglyphs, just remember to look, not touch.
Editor's Note: August 12, 2016: This piece incorrectly identified the identity of Lonnie Watson and the location of the petroglyphs at the beach. We regret the errors.