Before she became the first Black woman to serve in Congress, Shirley Chisholm was a little girl growing up in Brooklyn. Born in the Brownsville neighborhood on November 30, 1924, she was the oldest daughter of immigrants from Barbados and Guyana.
Now, almost 100 years after her birth, Chisholm is set to fulfill yet another first: A monument dedicated to her, approved by city officials on July 17, will be her native borough's first permanent public artwork to honor a woman.
The statue has been a long time coming. In 2018, city officials announced plans to honor Chisholm as part of the She Built NYC program, an initiative that seeks to build more monuments honoring women in New York City. After soliciting proposals from interested artists, the city settled on a design by Amanda Williams and Olalekan B. Jeyifous.
"Our project celebrates Shirley Chisholm's legacy as a civil servant who 'left the door open' to make room for others to follow in her path toward equity and a place in our country's political landscape," said the artists in a 2019 statement announcing their selection. "We have designed a monument in which her iconic visage can be immediately recognizable while also equally portraying the power, beauty and dimensionality of her contributions to our democracy,"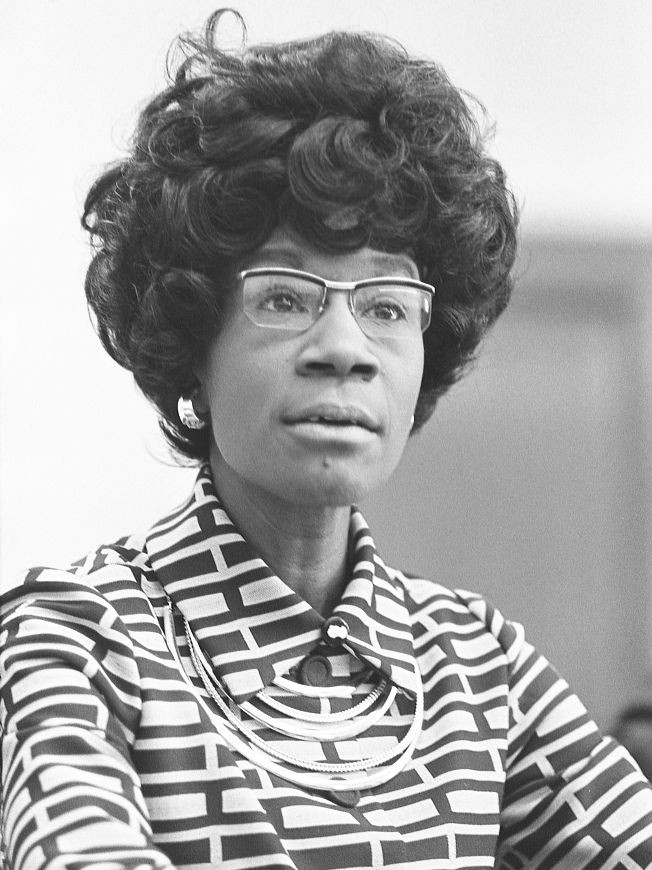 The pair's steel sculpture was supposed to be completed by late 2020, but the pandemic and a new mayoral administration stalled the project, reports Zachary Small for the New York Times. Over the past four years, Williams and Jeyifous have tweaked the monument's design to win the approval of city officials and meet building codes, shrinking the sculpture by eight feet.
A rendering of the 32-foot-tall monument shows Chisholm rising from the concrete at her waist. The congresswoman is depicted in green, stenciled metal and outlined in gold. A golden image of the Capitol building bisects her silhouette, symbolizing "how she disrupted the perception of who has the right to occupy such institutions," write the artists in a presentation describing the work.
After graduating from Brooklyn College in 1946, Chisholm earned a master's degree from Columbia University in 1951. In the years that followed, she joined numerous advocacy groups, including the League of Women Voters and the NAACP, and in 1964, she became the second Black member of the New York State Assembly.
Chisholm was a political powerhouse during a time of change—and resistance to change. In 1968, she ran for Congress and won. That same year, President Lyndon B. Johnson signed the Fair Housing Act into law, assassins killed Martin Luther King Jr. and Robert F. Kennedy, and the war in Vietnam raged through its 13th year. During her seven terms in Congress, Chisholm introduced more than 50 pieces of legislation, speaking out against gender and racial inequality, the Vietnam War, and poverty.
When she announced her candidacy for president in 1972, Chisholm made no concessions. Her slogan was "unbought and unbossed," and she lived up to it. As her former intern Robert Gottlieb told Smithsonian magazine's Jackson Landers in 2016, "She was unafraid of anybody." As the first woman and first Black candidate to seek the Democratic nomination, she "flaunted" her feminism, wrote Landers, circulating campaign buttons that pictured her face inside the Venus symbol, accompanied by the phrase "to represent all Americans."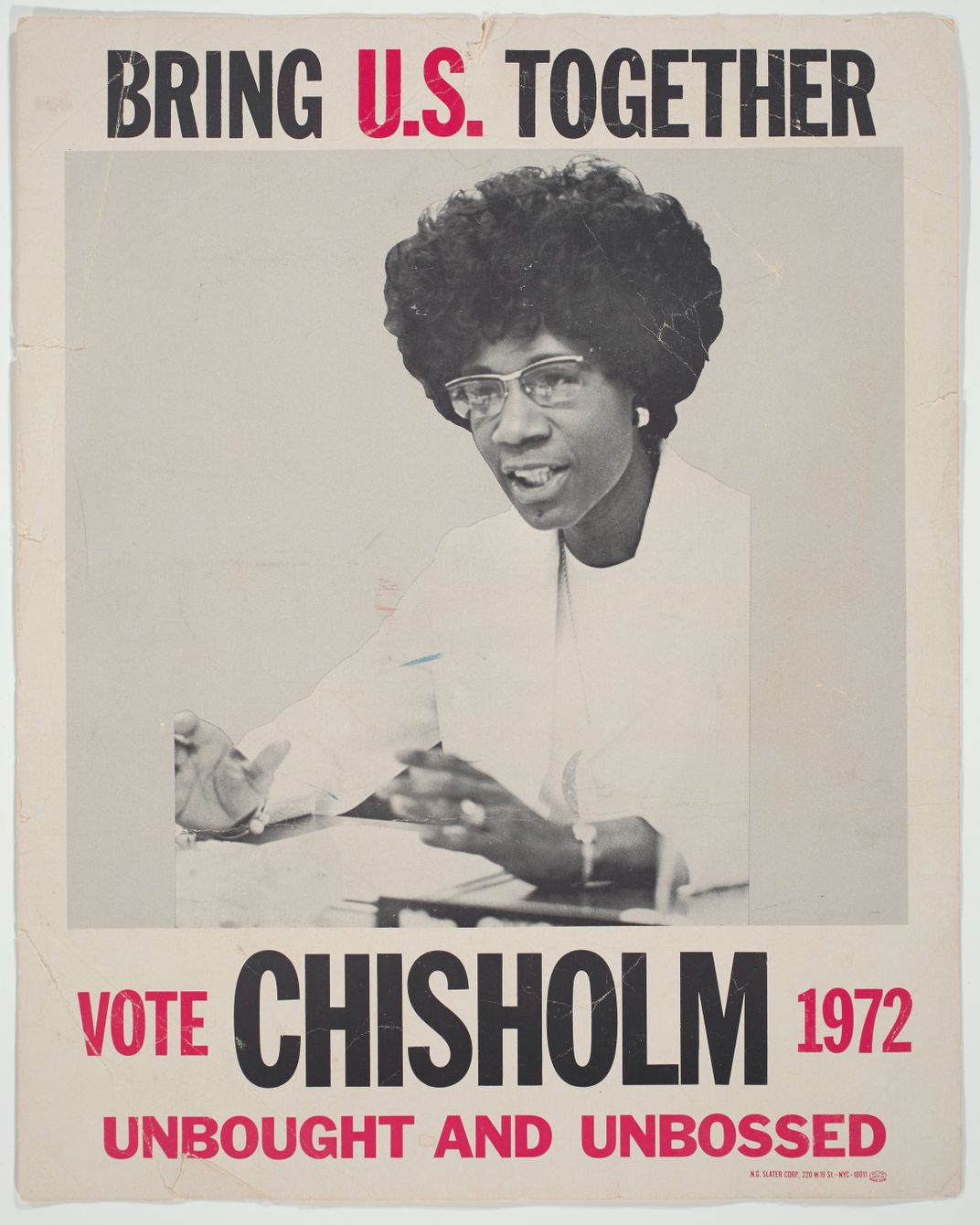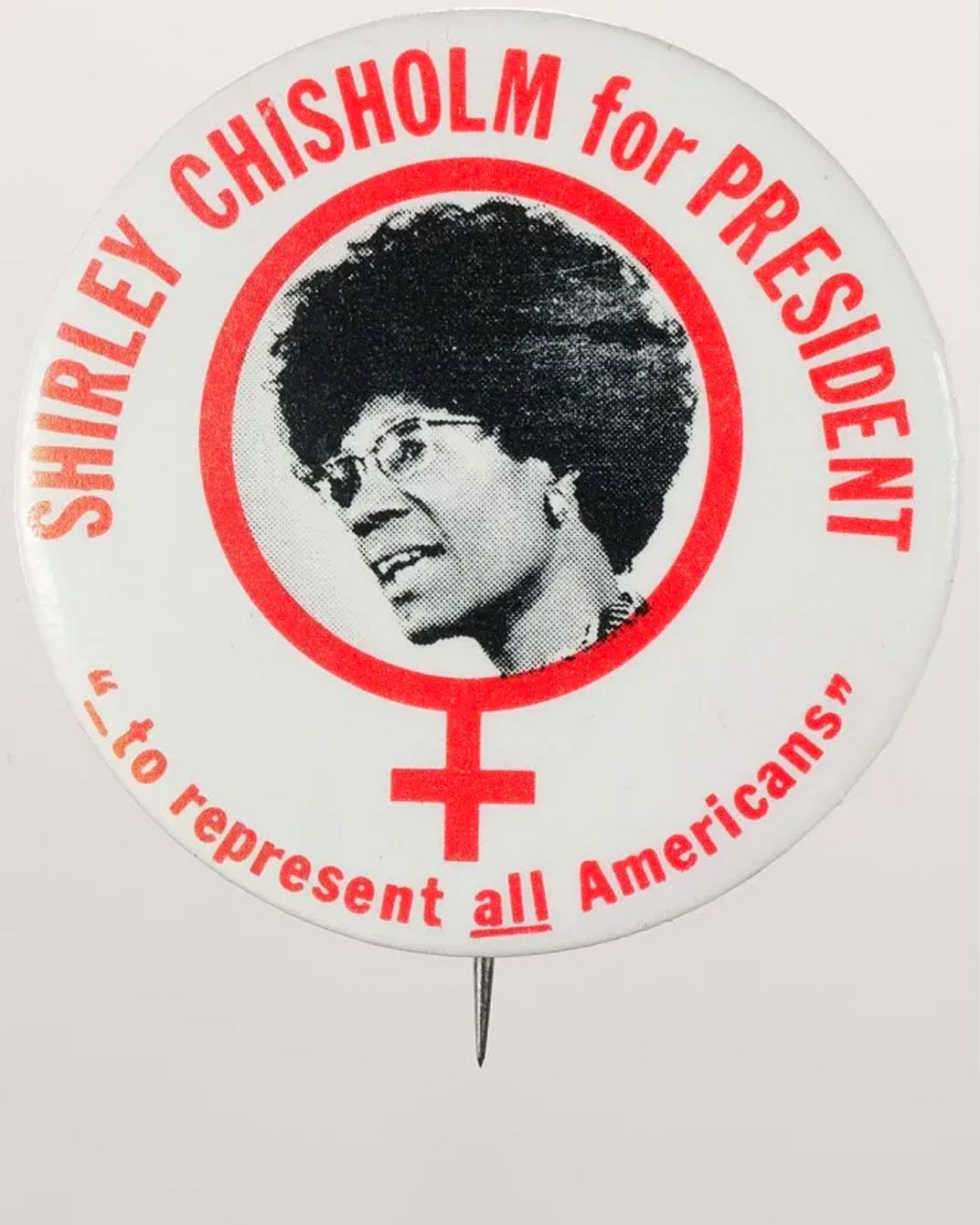 Despite her fervor, Chisholm's campaign wasn't taken seriously. As Gloria Steinem wrote in a 1973 issue of Ms. magazine, "The Chisholm candidacy was rarely analyzed while it was going on, and even less so in traditional postmortems" following Republican Richard Nixon's victory. At the 1972 Democratic National Convention, Chisholm had walked away with just 152 delegate votes, while George McGovern won with 1,729.
Still, Chisholm's legacy endures. In recent years, Black women have run for Congress in record numbers. Soon, the new monument dedicated to Chisholm will stand at the southeast entrance to Prospect Park, which attracts eight million visitors per year.
"This is the most exciting project … that I've seen since I've been a commissioner here," says Jimmy Van Bramer of the city's Public Design Commission, per Gothamist's Catalina Gonella. "For it to be this grand, on this scale, in this place seems so fitting."