See the Titanic in Stunning Detail With New 3D Scan
Researchers collected 16 terabytes of data to create the very first full-sized 3D scan of the wreckage
More than a century after the Titanic sank during her maiden voyage across the Atlantic, deep-sea researchers have created the first full-sized, 3D digital scan of the wreckage.
Over a period of six weeks last summer, the team used two remotely operated underwater vehicles to explore the shipwreck from all angles, as well as the surrounding debris field that stretches for up to three miles. Items that belonged to the vessel's roughly 2,200 passengers and crew members—such as champagne bottles, watches and shoes—are still scattered across the seafloor.
In total, the two submersibles captured more than 16 terabytes of data—715,000 images and a high-resolution video—in the North Atlantic, reports the New York Times' April Rubin. Researchers then spent seven months piecing together a "one-to-one digital copy, a 'twin,' of the Titanic in every detail," says Anthony Geffen, who leads Atlantic Productions, the film company making a documentary about the modeling process, to the Associated Press' Sylvia Hui.
The result: a model that's incredibly detailed, showing even tiny features like the serial number on the ship's propeller.
"This is the Titanic as no one had ever seen it before," says Gerhard Seiffert, a 3D imaging expert for Magellan, the deep-sea investigation company leading the project, to CNN's Niamh Kennedy.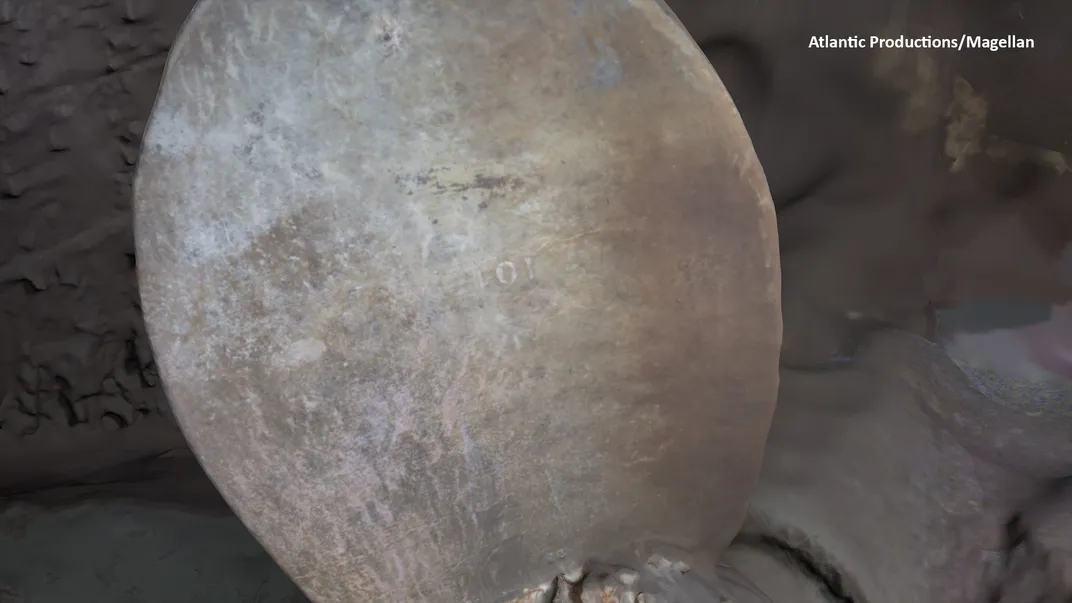 On April 10, 1912, the Titanic departed from Southampton, England, and began sailing west toward New York City. The vessel struck an iceberg near Newfoundland on April 14, proceeding to sink in just a few hours. More than 1,500 passengers and crew members died in the wreck.
First located in 1985, the ship's wreckage is situated about 435 miles off the coast of Canada, roughly 12,500 feet—2.4 miles—below the water's surface.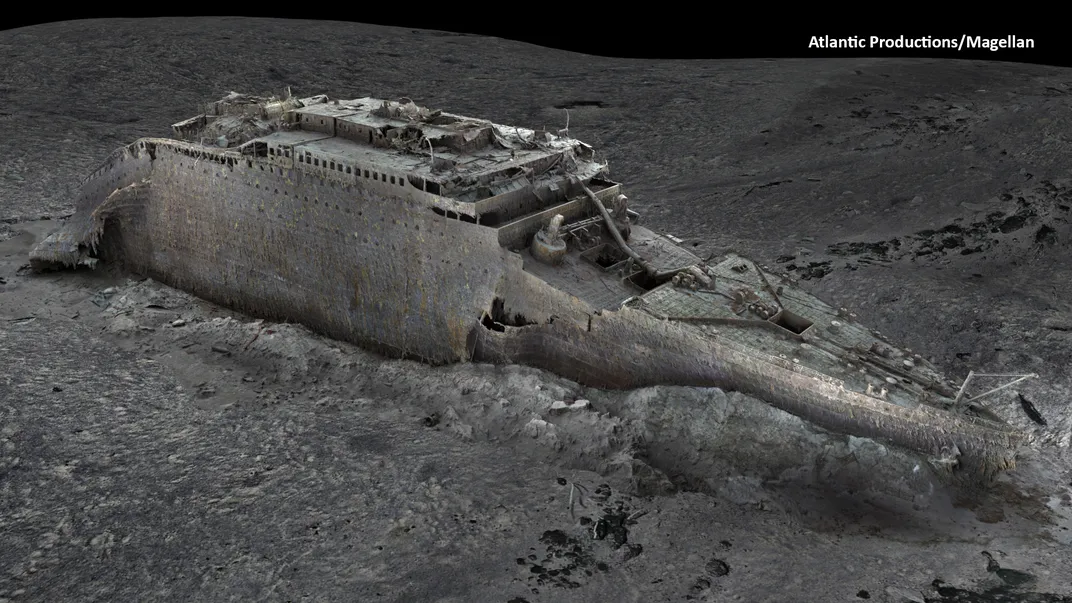 With the model now complete, its creators hope it will help Titanic researchers more accurately piece together what happened during the famed disaster. Anyone interested in the vessel's history will be able to use the model to walk through the ship virtually, "as if the water has been drained away," writes Magellan in a statement.
Already, the scan is leading to new discoveries: For instance, researchers noticed for the first time that one of the Titanic's lifeboats wasn't deployed used because it was "blocked by a jammed metal piece," reports the Times.
"There are still questions, basic questions, that need to be answered about the ship," says Parks Stephenson, a Titanic expert who was not involved in the project, to BBC News' Rebecca Morelle and Alison Francis.
The new model, he adds, is "one of the first major steps to driving the Titanic story towards evidence-based research—and not speculation."