Three Things to Know About Judi Dench's Theater Career
The acclaimed actor's career spans decades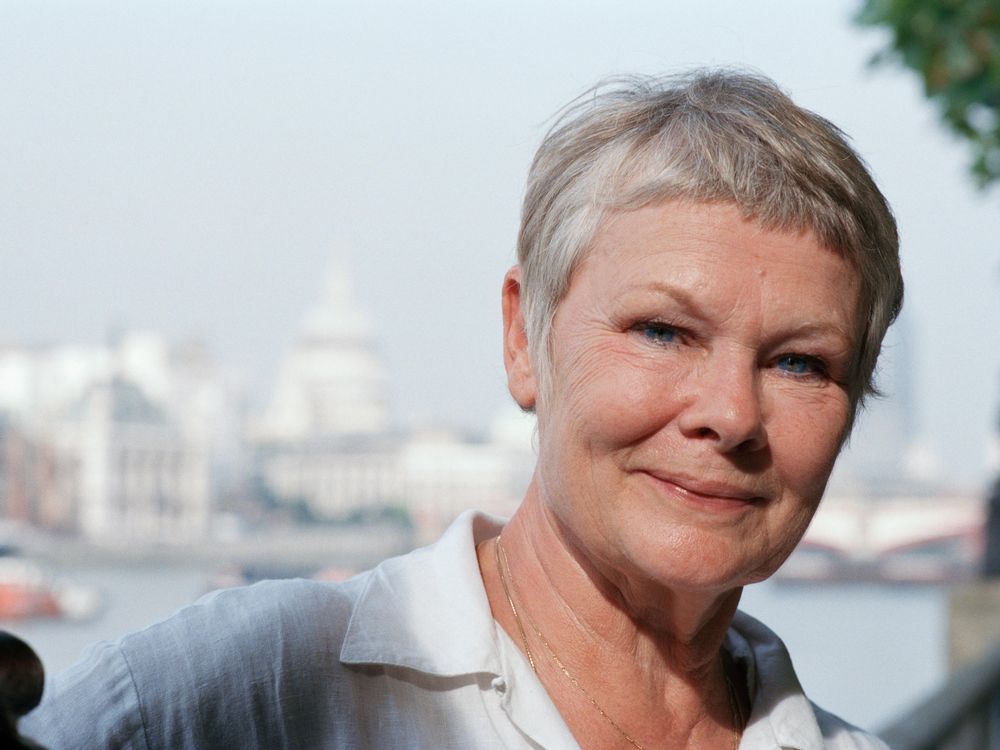 Judi Dench has long been a leading lady of both stage and screen. Perhaps best known for her film roles as the spymaster "M" in the James Bond movies and Queen Elizabeth in Shakespeare in Love, Dench is an accomplished theater actor, having played leading parts in a laundry list of plays and musicals for decades. Now, with her eighth, record-breaking Olivier award under her belt, Dench has further cemented her reputation as one of the United Kindom's most celebrated actors.
Here are three things to know about her career:
Dench is one of the most decorated actors in the history of British theater
While she has long been one of the United Kingdom's most celebrated performers, after winning her eighth Olivier Award on Sunday, Dench is now one of the most decorated actors in the history of British theater. The annual Olivier Awards, named for the venerated actor Laurence Olivier, are considered the highest honors in the British theater world, comparable to the Tony Awards in America. Dench won her first award in in 1977 for her role as Lady Macbeth opposite Ian McKellan in the Royal Shakespeare Company's production of Macbeth. In the decades since, Dench's performance as the power-hungry Scottish queen has been lauded as one of the most powerful and definitive in recent memory, as Charles Spencer wrote for the Telegraph in 2006.
This week, the 81-year-old actor won her record-breaking Olivier for her double role as Paulina and the manifestation of Time in Kenneth Branagh's recent production of Shakespeare's A Winter's Tale. Her performance as the fiercely loyal lady-in-waiting to Queen Hermione was called "a lesson for all actors in how to respect the meter of Shakespearean verse while finding new narrative and psychological meanings" by the Guardian's Mark Lawson.
Dench never imagined a career in film
Despite being one of the U.K.'s leading ladies of the stage for more than 40 years, Dench's film career didn't take off until she was already in her 60s. Apart from an early audition where a casting director reportedly told her that she wasn't pretty enough for movies, Dench mainly stuck to plays and musicals, Scott Feinberg wrote for the Hollywood Reporter in 2014. It wasn't until she first appeared as James Bond's boss "M" in 1995's GoldenEye that Hollywood first started to take notice of her. But even though Dench has enjoyed a successful third-act career as a movie star, she still regularly performs in plays, Dominic Cavendish writes for the Telegraph.
Dench has advocated for making theater more accessible to people of all backgrounds
For years, the rising costs of theater schools and the decline of small repertory theaters across the United Kingdom has made professional acting careers harder to achieve without a hefty amount of money. In recent years, Dench has joined other luminaries of the British theater in arguing that the closure of many community-based repertory companies across the U.K. has limited the profession to those who can afford the price of drama school. Dench herself began her career in a small repertory theater, and has reportedly helped many students with discreet financial support at her alma mater, the Royal Central School of Speech and Drama, Dalya Alberge reported for the Guardian in 2014.
With such a vibrant career, it's no wonder that Dench has been called one of the greatest actors of our time.