Three Things to Know About the Louvre's History
The home of the Mona Lisa has a history that's almost 1000 years long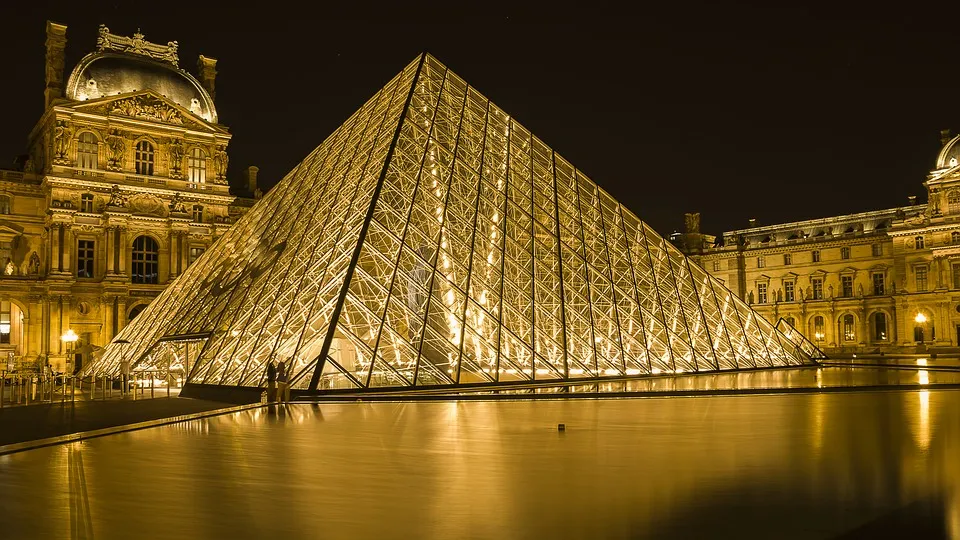 A publicly accessible art museum opened in the Louvre on this day in 1793, and it's been open (more or less) ever since. Today, the whole building is an art museum that hosts many of the world's best-known pieces of art. Like the paintings that now inhabit it, the building itself has a long history. Here are three things to know about the Louvre's past:
It was originally a defensive fort
The Louvre was built when Philippe II of France was getting ready to leave for the Crusades, according to the museum's website. He decided to build walls around Paris to help protect it from invaders: the Louvre was added to provide extra protection at a weak point in the fortifications, near the river Seine.
"Philippe Auguste's Louvre was not a royal residence but a garrison fortress," writes the museum. "It was not in the very heart of the city—as it is today—but on its outer limits." However, people shifted to live near the fort and the city grew up to surround the it. French royalty also stayed there frequently, because of its convenient location.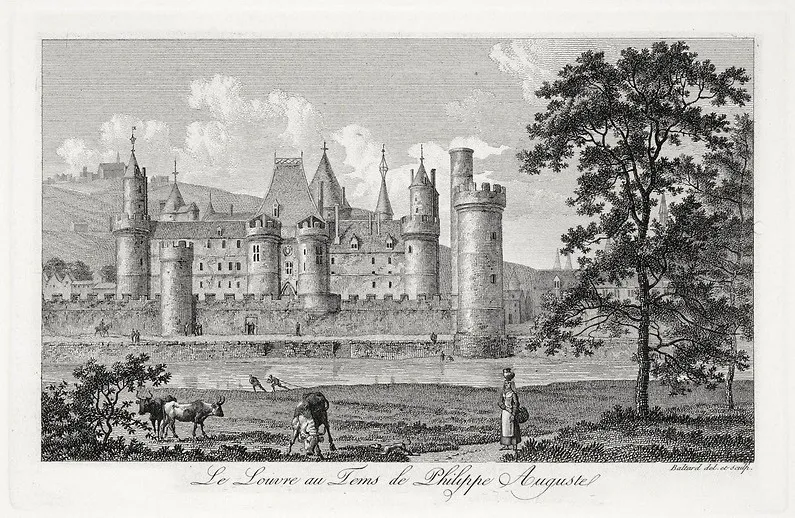 But the kings liked it too much
By the 1500s, then-king Francois I decided he wanted to spend more time in the capital. In 1528 he issued an official decree stating that the Louvre would be his main residence, according to the museum. To be fit for a Renaissance king, though, it needed improvements, which successive generations of royalty conducted.
"The work Francis commissioned at the Louvre kicked off a century-long expansion; dozens of new wings and freestanding buildings were constructed at the site–many of them designed by the leading European architects of the day–which were eventually connected by a series of galleries and pavilions giving the building its unifying facade," writes Barbara Maranzani for History.com.
The art museum is a product of the French Revolution
Just four years after the outbreak of the French Revolution, "the revolutionary government opened the Musée Central des Arts in the Grande Galerie of the Louvre," writes History.com. The museum was a symbol of the Enlightenment ideals that informed the revolution–public display of art that was previously held in a royal collection.
"The collection at the Louvre grew rapidly, and the French army seized art and archaeological items from territory and nations conquered in the Revolutionary and Napoleonic wars," writes History.com. "Much of this plundered art was returned after Napoleon's defeat in 1815, but the Louvre's current Egyptian antiquities collections and other departments owe much to Napoleon's conquests."
Over time, the museum has undergone expansions and remodelings to fit its burgeoning collections. The building was shared with the French Ministry of Finance until 1993, when the whole Louvre was turned over for museum purposes.