A Pro-Paper Lobby Is Fighting Against Digitization
In the last five years, demand for paper has dropped five percent each year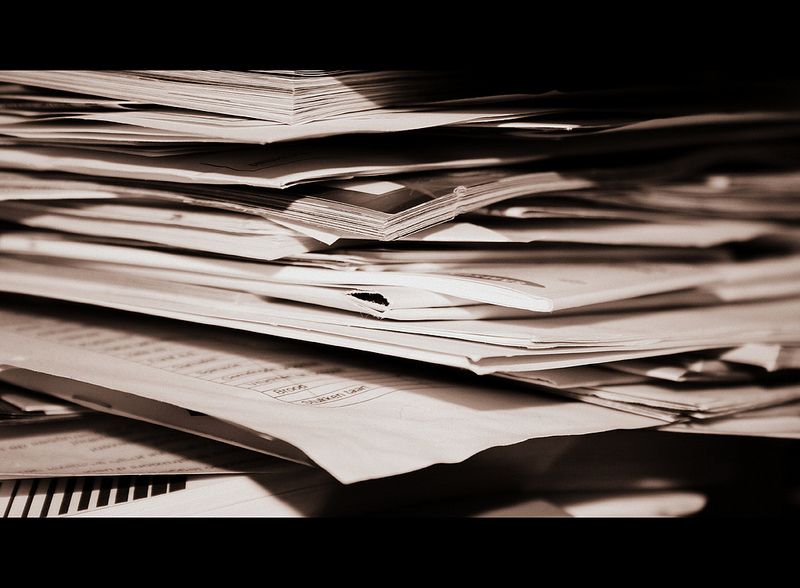 These days, digitization is all the rage. Museums, libraries, doctors offices, the government, everybody is putting their files online. Normally, the move to electronic files is heralded as a leap forward—a way to give more people access to information more easily. But not everybody is happy about the push away from paper. In fact, there's actually an anti-paper lobby active in Washington called Consumers for Paper Options.
According to Lisa Rein at the Washington Post, Consumers for Paper Options is a formidable opponent to the electronic trend, including language in the recent budget that requires paper delivery of Social Security earnings to future retirees. Consumers for Paper Options says that it has the interests of seniors and low income families at heart. Paper, the group argues, is important for "seniors and the 30 percent of citizens without online access." (According to the PewResearch Internet Project only about 20 percent of U.S. adults don't use the Internet, although only 72 percent of people have Internet access in their homes).
But, shockingly enough, Consumers for Paper Options isn't totally unbiased. As Rein points out, it was created and is run by the paper industry:
The group — which bills itself as "a coalition of individuals and organizations advocating for access to paper-based services and information" — was set up by the Envelope Manufacturers Association (EMA), officials from both organizations said. It receives financial backing from the paper industry's largest trade group, several of North America's biggest paper manufacturers and EMA, according to documents and interviews with company and trade association officials. The EMA and other paper companies are also pushing for Congress to pass legislation to help stabilize the Postal Service.
It's probably not surprising that profit for paper companies is going down. In the last five years, demand has dropped five percent each year. Which is bad for paper, but good for the budget. Going paperless on those Social Security statements saved the government $72 million every year. And last year, 22 agencies reduced their spending on paper by about 7 percent, which saved them $64 million.