There Aren't Enough Patients for Ebola Drug's First Clinical Trial
The developer called a halt after fewer than 10 people had been treated in the trial's first month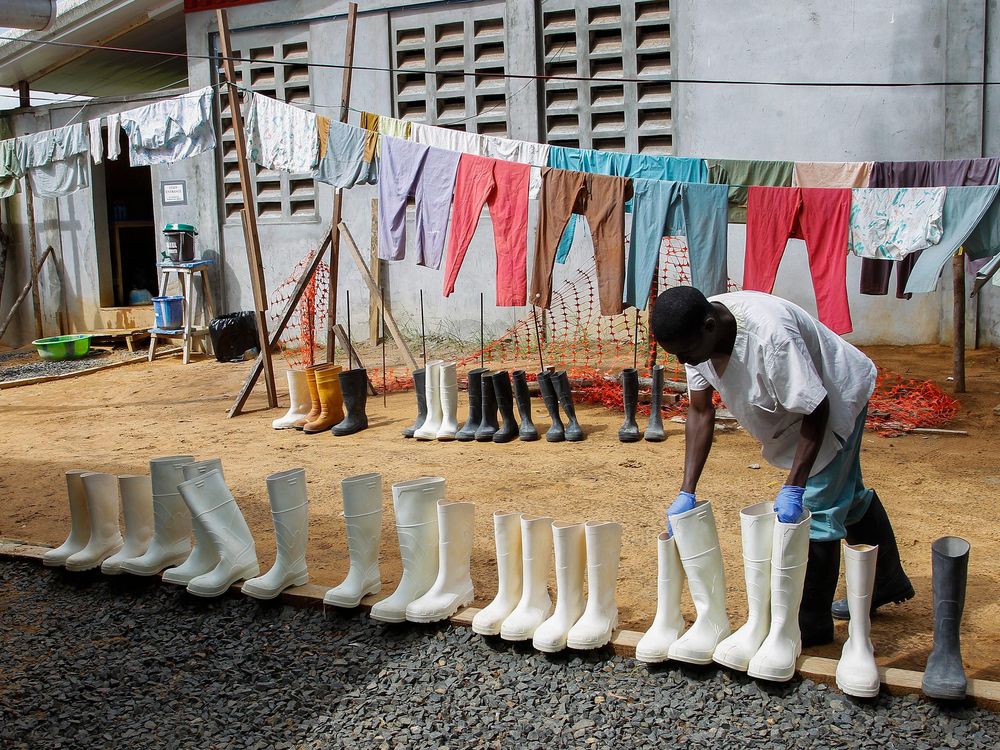 A handful of Ebola treatments have been fast-tracked through the many trials needed for new drugs in order to help the epidemic in West Africa. However, the apparent waning of new infections in Liberia has halted one drug's clinical trial. The other treatments are also running into the same problem—not enough patients, reports Andrew Pollack for the New York Times. 
The drug developer, Chimerix, announced the study's halt late last week. The plan had been to test the antiviral drug brincidofovir, and doses for 140 patients had been shipped to Liberia. But fewer than 10 patients had received the treatment since January 2, when the trial started, a company executive told the Times. 
Brincidofovir was one of a handful of experimental drugs approved by the World Health Organization for testing during the epidemic. Other drugs are being tested: Another antiviral called favipiravir (originally a flu drug) has started a clinical trial in Guinea. A third option, using transfusions of survivor's blood, has been used before but never properly assessed for effectiveness. Armand Sprecher, with Doctors Without Borders, told the Times that blood plasma trials hadn't yet started at their clinics. However, another group has been testing the treatment in Liberia and may soon start in Sierra Leone.
It may be the end of testing for brincidofovir. "I think for now our plan is not to pursue clinical trials," says Chimerix's chief executive, Michelle Berrey. "We'll wait and see how the outbreak goes."
Vaccines are also in the works to prevent infection in the first place. The first major vaccine trials began today, February 2, in Liberia, reports BBC News. According to Al Jazeera, the launch of the trial was accompanied with music:
In a densely populated neighbourhood of Monrovia, guests clapped, danced along and nodded as musicians sang lyrics on Sunday that explained the purpose and intent of the Ebola vaccination trial.

The singing was part of a campaign to overcome Liberians' reluctance to embrace the vaccines amid conspiracy theories.
If the waning numbers of new infections truly indicate an ebb in the epidemic, even the vaccine trials may face trouble continuing. But as Sprecher told the Times, "It's more important to end the outbreak than to get the trial done."