The Youngest Winner of the Booker Prize Also Wrote the Longest Book
Eleanor Catton is 28, and her book The Luminaries is over 800 pages long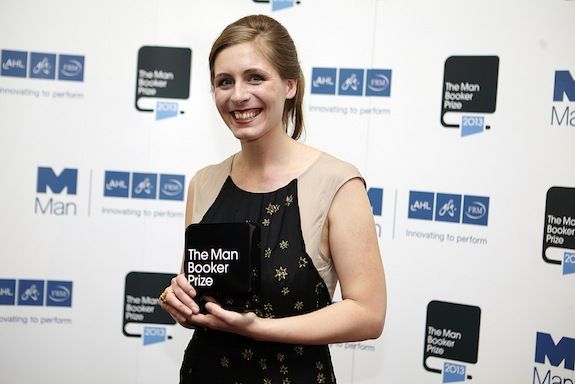 This week, Man Booker Prize was given to the youngest winner ever for the longest book the prizes' judges have even honored. Eleanor Catton is 28, and her book, The Luminaries, is over 800 pages long.
According to the BBC, Catton started the book when she was 25, and finished it at 27. That makes her four years  younger than the previous youngest winner, and seven years younger than the previous youngest female winner. Reviewers struggled over the length, writes Chris Bohjalian of the Washington Post:
I needed to create my own Cliffs Notes to keep straight the cast of 19 breathing characters, the corpse (whose name one of the living occasionally commandeers), the location of five dresses filled with gold, the source of yet more gold discovered in a dead hermit's cottage, why a lovely young prostitute has nearly overdosed on opium, the different owners of a boat named the Godspeed, and the motivations of the dozen "luminaries" who have gathered together in the smoking room of a second-rate New Zealand hotel when the novel opens to discuss a few of these curiosities.
Robert Macfarlane, chair of the judges for the prize agreed that the gigantic book takes work, but told the BBC that it won because the payoff was worth it. "It does require investment… but it operates like the best kind of goldmine. You pan and then the yields are huge."
More from Smithsonian.com:
Michael Walsh on "Great Expectations"