Watch the New Trailer for the Final Season of 'The Crown'
Part one of the new season will follow Princess Diana through the final weeks of her life in 1997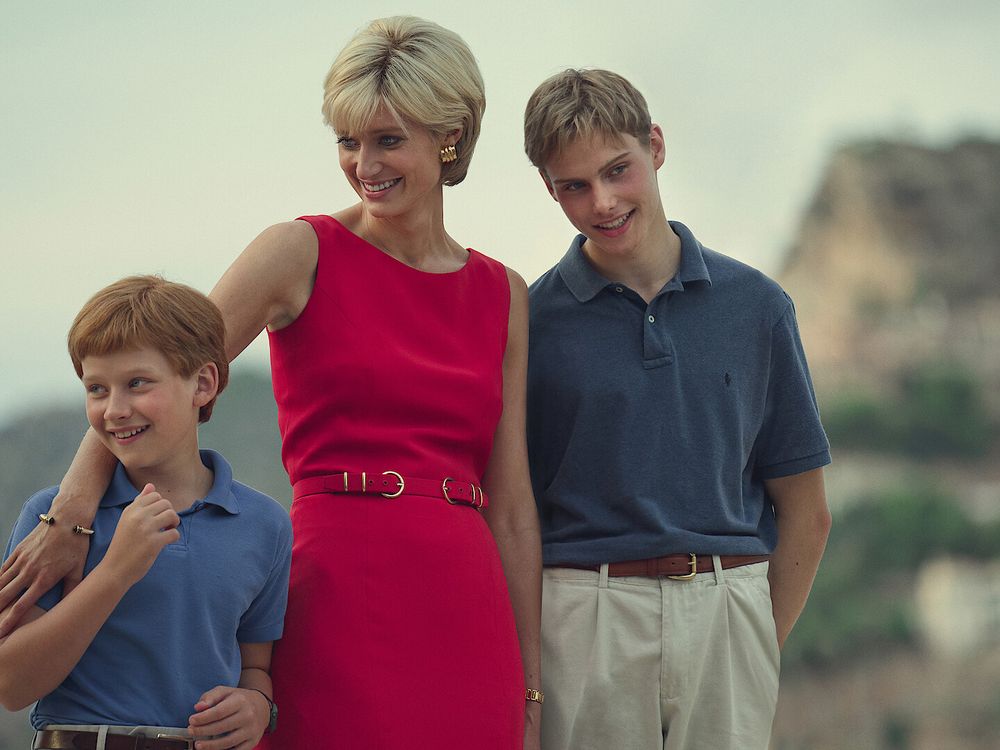 For longtime fans of "The Crown," the journey to a sixth season was a bumpy one. Netflix had announced early in 2020 that the show would end after five seasons. Creator Peter Morgan said at the time that although he had initially planned on creating six seasons, the end of season five was "the perfect time and place to stop."
Just a few months later, Netflix announced that it would, in fact, release a sixth season, though the show's timeline would move forward only a few years. "To be clear, series six will not bring us any closer to present day—it will simply enable us to cover the same period in greater detail," Morgan said at the time.
The final season will be split into two parts, with the first four episodes premiering on November 16 and the final four airing on December 14. The trailer for part one, which follows the final weeks of Princess Diana's life, debuted Thursday morning.
Season five ended with the election of Prime Minister Tony Blair in May 1997. The first part of season six follows Diana's budding relationship with Dodi Fayed, son of billionaire Mohammed Al-Fayed, throughout the following summer, which culminated in the couple's fatal car crash in Paris on August 31.
The new trailer opens with a series of solo shots of Diana. In one, she dangles her legs from the diving board of a yacht—a recreation of a famous photograph—as paparazzi follow her every move. "I don't really understand how I ended up here, dashing around and losing sight of myself in the process," she says. "I think that's been the story of my whole life."
Later, Diana receives a short, handwritten note: "Paris next week?" She is then seen getting into a car, which will drive for just a few minutes before crashing in the Pont de L'Alma tunnel.
Elizabeth Debicki, who plays Diana, told Entertainment Weekly's Clark Collis last year that season six will also deal with the aftermath of Diana's death.
Everyone involved with the show has done "their utmost to really handle everything with such sensitivity and truth and complexity," adds Debicki. Netflix has said that the exact moment of the crash will not be shown.
"What I hope will happen when people watch is that they will have a different view of this cultural wound, their death in that crash, that we've been aware of for the last 25 years," Khalid Abdalla, who plays Fayed, told Town & Country's Emily Burack last year. "It stops being just a picture, and a distant memory that actually no one really knows much ... about, and it starts to become something fuller."
Many members of season five's cast will return for the final season. Imelda Staunton will once again play Elizabeth II, with Jonathan Pryce playing her husband, Prince Philip. Dominic West portrays Prince Charles, while Debicki will return as Diana.
The show will conclude sometime in the early 2000s. That means it will feature a young Prince William (played in part two by Ed McVey) meeting Kate Middleton (Meg Bellamy) while both are enrolled at St. Andrews in Scotland. Earlier this year, Netflix released photos from season six featuring the pair as they navigate the early years of their relationship.
A first look at Prince William (Ed McVey) and Kate Middleton (Meg Bellamy) from the sixth and final season of The Crown, coming 2023. pic.twitter.com/hputORVqGt

— The Crown (@TheCrownNetflix) April 27, 2023
The show will stop well before it arrives at the present day, omitting events such as Prince Harry's marriage to Meghan Markle. 
"I just think you get so much more interesting [with time]. Meghan and Harry are in the middle of their journey, and I don't know what their journey is or how it will end," Morgan told the Hollywood Reporter's Bryn Sandberg in 2020. "I'm much more comfortable writing about things that happened at least 20 years ago. I sort of have in my head a 20-year rule."