Tasty Art Installation Lets Visitors Pick Their Own Fruit
At the Stoneview Nature Center in Los Angeles, fruit trees are arranged according to the colors of the rainbow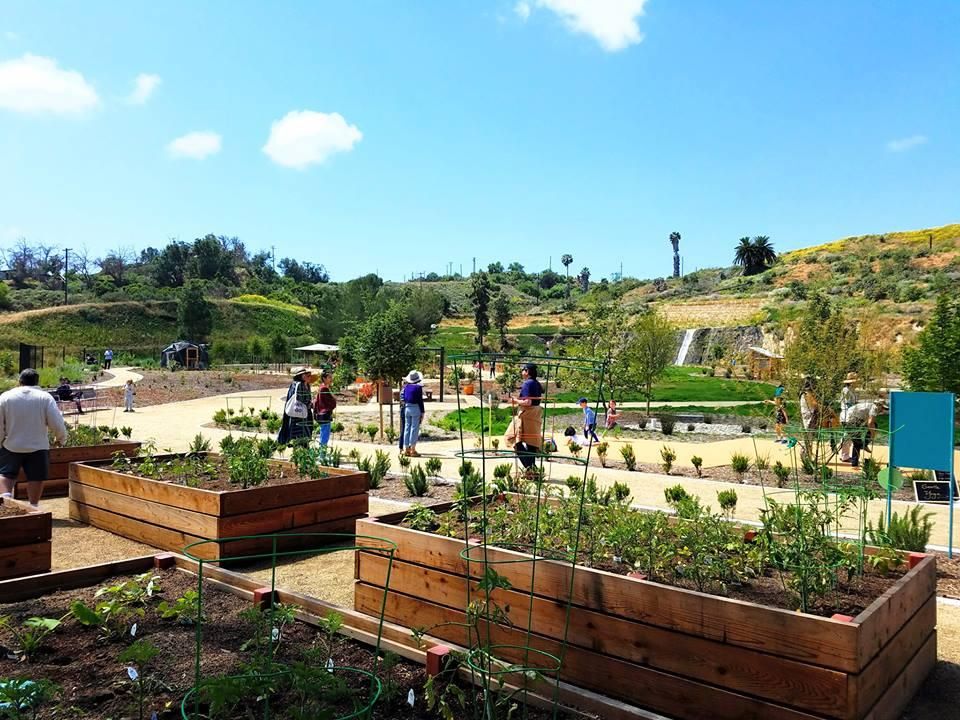 Most of us see fruit as delicious, wholesome snacks. But David Burns and Austin Young, the Los Angeles-based art duo known as Fallen Fruit, use nature's sweet treats as the basis for innovative art projects. Burns and Young have traveled around the world to set up interactive installations, all of which center upon fruit. Their latest endeavor, as Clarissa Wei reports for NPR, is the Stoneview Nature Center, a five-acre park in Los Angeles where visitors can pick berries, lemons, pomegranates, and more.
Situated along winding paths and green lawns, the fruit is arranged in clusters that correspond to the colors of the rainbow: red pomegranates, oranges, yellow lemons, green avocados, blue and indigo berries, and purple grapes. Each fruit has special significance to California history. The Hass avocado, for instance, was the first fruit ever patented in the state.
With their fruit-filled installations, Burns and Young seek to encourage residents to engage with their neighborhoods in a new—and tasty—way. "We think of it as social sculpture," Young tells Wei of NPR. "It's an artwork that in a real way changes people's relationship to space."
Fallen Fruit was founded in 2004, and began with a project to map fruit trees that grew on or over public property. In 2013, Burns and Young opened their first park in El Segundo, California, and they are in the midst of planning a 13-mile fruit tree trail through Los Angeles County. The artists have also staged a number of fruity events: communal jam-making, nighttime fruit tours, and "public fruit meditations."
The Stoneview Nature Center opened in April, and many of its trees are still too young to bear fruit. Park officials haven't yet set a quota on how much produce visitors will be able to carry home once the trees are fully grown—"[I]t hasn't become an issue yet," David McNeill, executive officer of the Baldwin Hills Conservancy, which oversees Stoneview, tells Oren Peleg of LAist. But in time, the adult trees will each yield up to 500 pounds of fruit per year, meaning that there will be plenty of juicy treats for all to enjoy.