Take a Turn at the Flippers This Weekend at the World's Largest Pinball Museum
So you didn't win the lottery: why not try your hand at a game of pinball?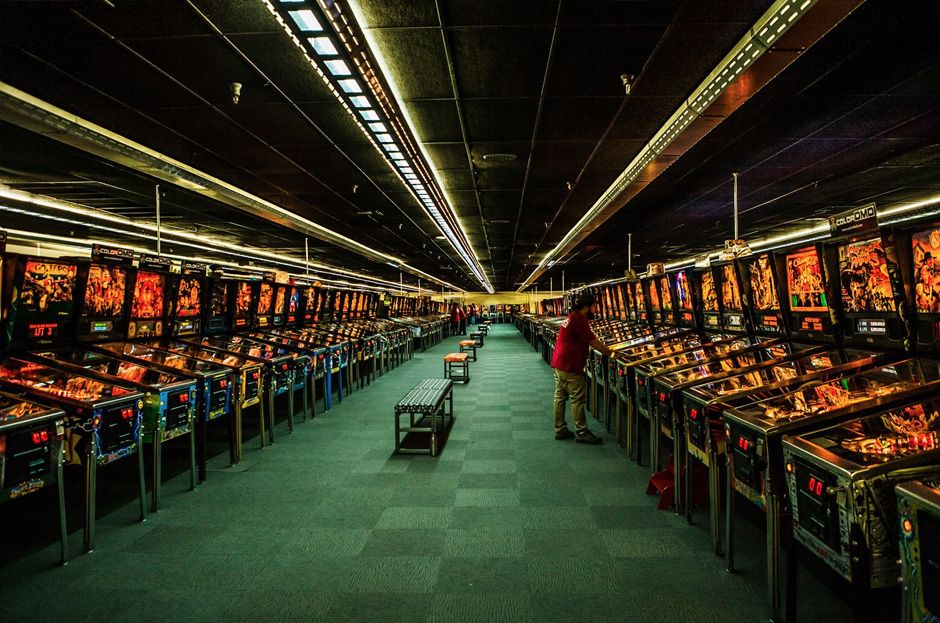 If you've been secretly (or not so secretly) pining for another shot at that pinball machine that drained all the quarters from your pocket as a kid, this might be your lucky weekend. The world's largest pinball museum is opening its doors – and flippers – to the public for a limited time. 
The Museum of Pinball in Banning, California, just about a 20-mile drive from Palm Springs, holds one of the largest collections of quarter-sucking games, housing about 800 vintage and modern pinball machines and arcade games in a massive warehouse that once housed aircraft parts. The museum was founded by collector and former arcade owner John Weeks, who spent decades amassing his collection, Beau Yarbrough writes for the Inland Valley Daily Bulletin.
Museum visitors not only get a chance to test their skill at classic pinball games, but can try their luck at some rare oddities, as well. Weeks' collection includes pinball games like Big Bang Bar (there were less than 200 ever built) and Hercules, a novelty that features cue balls instead of the usual metal pinballs. There's Joust, a two-player pinball version of the classic arcade game, as well as the hybrid arcade game and pinball machine, Baby Pac Man. Some of the oldest machines date back to 1855, before the iconic spring launcher mechanism was patented, Cara Giaimo reports for Atlas Obscura.
Unfortunately, for fans of classic games, the Museum of Pinball is only open a couple of times a year for special occasions. But it's not because Weeks is trying to keep your grubby mitts from smudging the glass on his precious machines – in fact, it's the opposite.
"A lot of people go 'I don't want you to touch my machine,' but I want to share," Weeks tells Yarbrough. "People call me insane, because I could rent this building out for a year instead of having it open for two or three days."
Because many of the pinball machines are old and there are few people left who still build them anymore, they require a lot of upkeep – work that's hard to do if you're one person managing a collection as big as Weeks'. While Weeks says he would love to open his doors to the public more often, he doesn't have enough manpower to share his games more than a few times a year, Giamo writes. He relies on word of mouth and volunteer help in order to keep the pinball machines in playing shape, which can be difficult considering the age of some of the games. But Weeks looks forward to the rare occasions that he can open the museum's doors.
"If I don't pop them out now, they'll never get played with," Weeks tells Yarbrough.
Luckily for gamers, this weekend is one of those rare times, as the Museum of Pinball is hosting the third annual Arcade Expo from January 15 to 17. Last year, the Expo drew 3,500 people to the museum without even the help of much publicity – this year, the organizers expect even more people to come from out-of-state for the event's concerts, professional pinball tournaments, and of course, unlimited playtime on the old pinball machines, Yarbrough writes.
If you're itching to get your fingers back on those pinball paddles, tickets for Arcade Expo 2016 can be found here.