Sweethearts Candies Won't Be Available This Valentine's Day
Production of the iconic treat ground to a halt after the company that makes them went out of business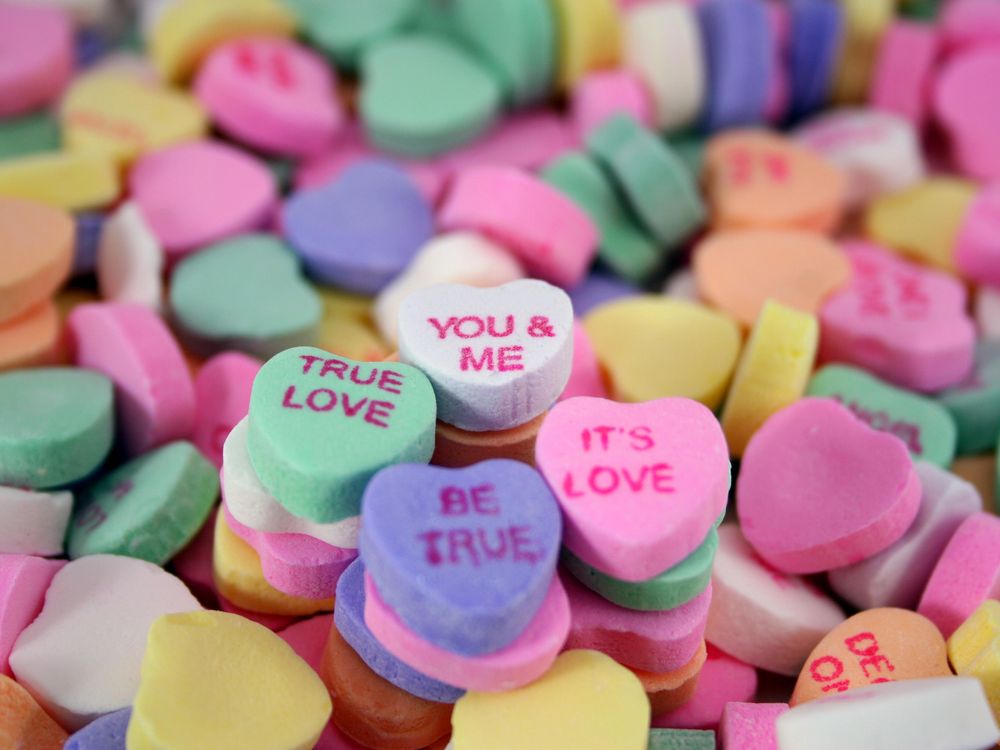 For more than a century, Sweethearts have helped romantics express their softer sides. The pastel-colored, heart-shaped candies are stamped with cutesy phrases: "Be Mine," "Me & You," "Love Me," "Marry Me." Sure, it's not poetry, but it certainly gets the point across. And the treats have become a confectionary tradition, particularly on Valentine's Day.
But this February 14, you will be hard-pressed to find Sweethearts on grocery shelves. As Amelia Lucas reports for CNBC, production of the candies ground to a halt after the company that historically made them went out of business.
The New England Confectionery Company (Necco), one of the oldest candy companies in America, had been making Sweethearts since the turn of the 20th century. But Necco, recently beset by financial woes, abruptly shut down in July after being purchased from a bankruptcy auction by Round Hill Investments, reports Clair Robins of Candystore.com. In September, Round Hill sold the SweetHearts brand to the Spangler Candy Company, but not in time for Spangler to produce enough candies for Valentine's Day.
Sweethearts are a hugely popular snack during the most romantic time of the year. Robins reports that "conversation hearts" are America's No. 1 candy during the Valentine's season, and Sweethearts account for around 80 percent of the sales. When it was still up and running, Necco produced 8 billion Sweethearts annually, and sold its full supply of the candy in the six-week period leading up to Valentine's Day. It would be very difficult, in other words, for Spangler to meet demand for the treats within the span of just a few months.
Much of the candy's appeal can be attributed to the nostalgia it evokes. You won't find many who will advocate for their taste (the flavor has been compared to Pepto-Bismol), but they are an iconic American confectionary that has changed and evolved with the rest of the nation.
As Annette Foglino wrote in a 2011 Smithsonian article, the origins of the candy can be traced back to Daniel Chase, the brother of Necco's founder, who devised a machine that could stamp words onto candy with red vegetable dye. The precursors to conversation hearts were large, scalloped wafers adorned with rather long-winded messages that read, for instance,: "Married in White, You Have Chosen Right" or "How Long Shall I Have to Wait? Please Be Considerate."
By 1902, when the candy as we know it made its debut, the messages had been significantly shortened. Some of the original phrases—like "Be Mine," "Be True" and "Kiss Me"—can still be seen on the candies today, but others have not stood the test of time. "Fax Me," for instance, has been phased out in favor of the more contemporary "Text Me."
It's not clear when Sweethearts will be making their return to stores. Kirk Vashaw, Spangler Chairman and CEO, said in a statement that the company is "committed to making sure these brands meet consumer expectations when they re-enter the market. Doing it right takes time." In response to a request for comment from CNBC, Spangler added: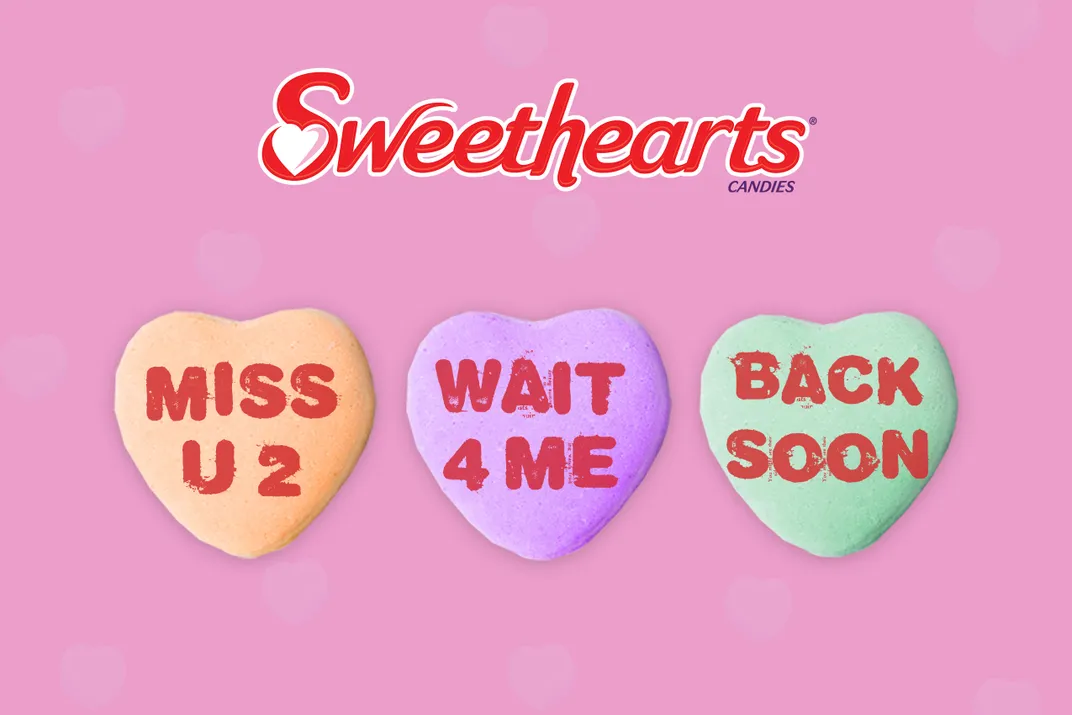 For those in need of the conversation heart candy fix, you can still buy Sweethearts on Amazon, but just be aware that they will have been produced prior to July 2018. So, perhaps, for this year's Valentine's Day gift, chocolate might be the better bet.