After the Storm: Floods of Dumped Milk And Melting Snow in Western New York
More than five feet of snow, and up to eight in some places, over such as short time period is a lot to deal with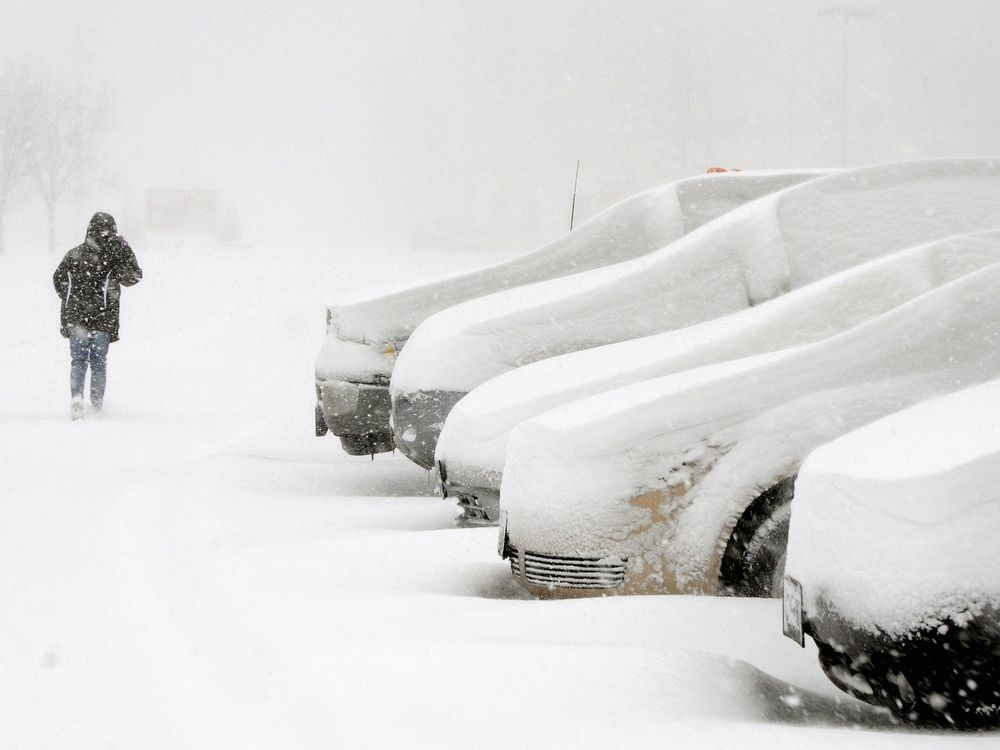 When a snowstorm like the extreme lake effect storm that pummeled Buffalo and Erie County, N.Y., hits, the consequences don't end with the snowfall. So far, 13 people have been killed by the storm's effects: blocked roads that prevent access to urgent care, trapped people in their cars and heart attacks that struck while shoveling snow. At least 30 buildings have collapsed under the weight of the snow, which piled up to eight feet in some places.
Media coverage of the struggle tends to focus on the city of Buffalo, where the most people live. But western New York is also home to farmers. "This snow is epic but isolated to a fairly small area," Cornell University dairy economic Andrew M. Novaković told Catherine Merlo on AgWeb. "It is, however, New York's most vital area for milk production and processing." 
The snow-covered roads are preventing milk trucks from reaching dairies, Merlo reports. The cows are fine, the farmers Merlo interviewed say. "Our barns are warm, and our calves are fine in their individual hutches," attests Eric Dziedzic, who has a 950-cow dairy near Bliss, N.Y. "But it's not so great for people during the two hours that it takes to feed the calves."
The problem is that lactating cows still produce and need to be milked, twice or three times a day. Farms have chilled bulk tanks that can typically store the milk from several milkings on the farm. But the trucks that take the milk to be processed aren't getting through the snow to empty those tanks. When they fill up, farmers have to dump milk. "I know of several farms that have had to dump milk," Dziedzic says.
And now warm weather—up to about 60 degrees F by Monday—is supposed roll through. But that's not actually good news: the National Weather Service has issued a flood watch for the region, reports Megan Specia and Andrew Freedman for Mashable. The NWS in Buffalo cautions:
AT FIRST THE SNOWPACK WILL ABSORB MUCH OF THE WATER FROM THE SNOW MELT. HOWEVER AS THE SNOWPACK RIPENS...AND WITH THE ADDITION OF A HALF INCH OR SO OF RAINFALL SUNDAY NIGHT AND MONDAY...THE POTENTIAL FOR FLOODING WILL RAPIDLY INCREASE.
Western New York is used to intense storms, but this one was particularly brutal. "These bands that come off of Lake Erie and Lake Ontario, they probably produce the most intense snowstorms of anywhere in the world," Jim Steenburgh, of the University of Utah, told Mashable. "They produce these firehoses of snow."