Stop That Foot Massage! Feet Are Not an Erogenous Zone
If you've been begrudgingly giving foot massages, you might want to check with your partner to see if they actually like them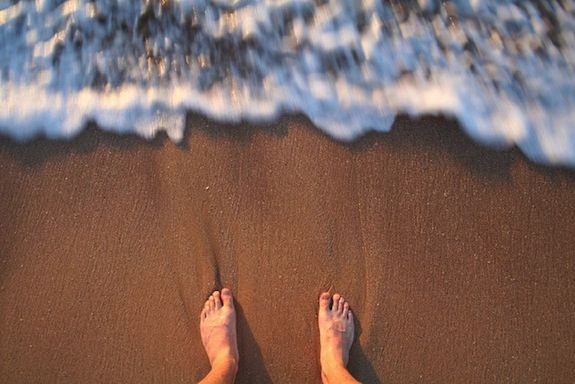 For years, the sex tipsters of the world have advocated for foot massages. The feet, they would say, are an erogenous zone—an area of the body that stimulates sexual arousal. But according to a new study, you can cut the foot massage from the foreplay.
The study, published in Cortex, surveyed 800 people from the British Isles and Sub-Saharan Africa about the "erogenous intensity" of 41 different body parts. "Ratings for the feet were surprisingly low," write the researchers. Tom Jacobs at Pacific Standard writes:
Feet and toes scored at the bottom of the list for both sexes, which would appear to refute an earlier theory suggesting they have particular erotic qualities. That said, several other body parts scored lower, including the shin, elbow, and nose.
The researchers also point out that the idea that women have more erogenous zones than men—an old chestnut that pops up in advice columns and magazines often—is simply untrue. "There were remarkable levels of correlation between ratings of intensity, regardless of the age, sexual orientation, nationality, race and, more surprisingly, the sex of our participant sample," the researchers write.
So if you've been begrudgingly giving foot massages, you might want to check with your partner to see if they actually like them.
More from Smithsonian.com:
Sex Itself is Deadly for These Poor Little Male Spiders
9 Percent of People Would Have Sex With a Robot (And 42 Percent of Them Would Consider It Cheating)