Spokane Indians' New Uniforms Have Team Name in Native Spokane Salish Language
Here come the fighting Sp'q'n'i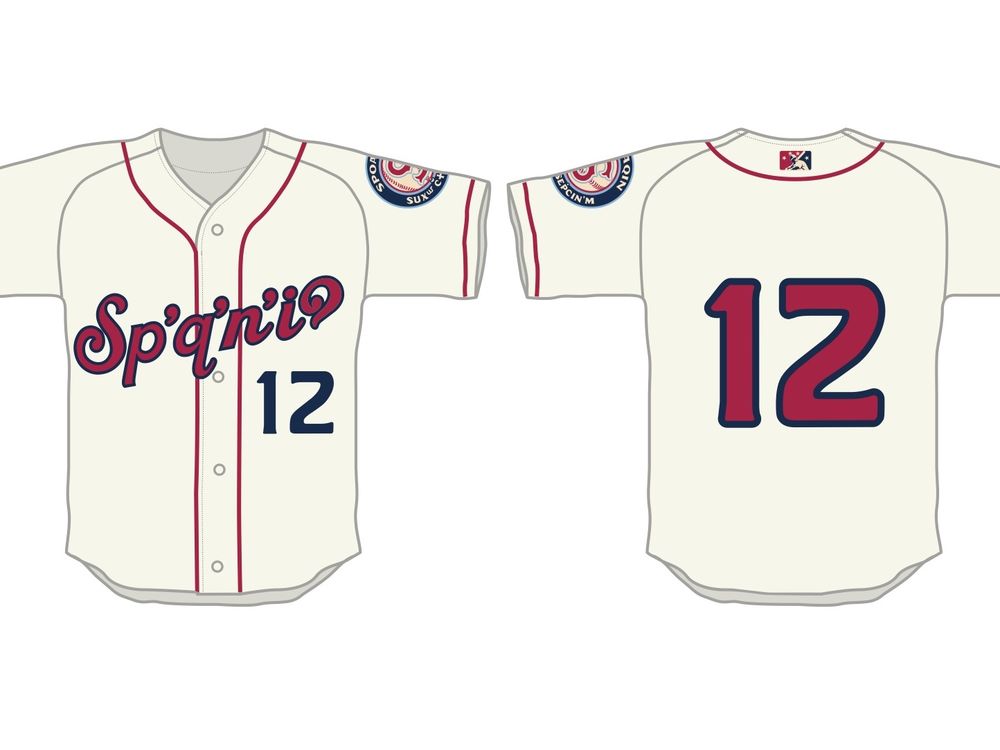 In recent years, sports teams whose brands feature outdated references to Native Americans have been facing increased pressure to change their problematic names, logos and mascots. The Washington Redskins have probably been the most visible case; even the team's Hall of Famers say that the name is pretty racist. But they're certainly not alone. The Atlanta Braves, the Cleveland Indians and the Kansas City Chiefs have all come under fire for less than respectful depictions of Native Americans.
But names derived from Native American lore and history don't have to be offensive. The Seattle Seahawks' name and logo is "respectfully derived from totem poles indigenous to the Pacific Northwest," writes Marc Tracy from the New Republic. Now, another team is adding to the awesome Native American sporting tradition: the Spokane Indians will now sport jerseys with the team name written in the Spokane Salish language. 
The jersey is the result of a collaboration between the baseball team and a local tribe. Jim Kershner at the Spokesman-Review reports:
In Spokane – or should we say Sp'q'n'i – both the tribe and its namesake team have worked hard in recent decades to establish the name Spokane Indians as a tribute, as opposed to just a mascot. In 2006, the tribe helped to create new circular team logo, with words written in the Salish language. This year, the tribe worked with the team in creating the new Sp'q'n'i jersey, and supplied the team with an accurate rendering of the word (which also includes a final symbol not found in the English alphabet).
For the team's administration, this is a perfect compromise. For some Spokane tribe members, it's not so black and white. "On the one hand, Indian mascots in general are problematic and troublesome," Barry Moses, a Spokane Tribe member, told Kershner. "But it is a positive thing that they reached out to the tribe. It's also a positive thing that it will give the Salish language wider representation in the culture."
Right now, the new jerseys can only be used as alternates, rather than the team's official home jerseys. (The team didn't submit the design to the league in time to make it official.) But the players can still wear them, as long as they appear in less than half of the home games. And team officials say they plan to sport the new threads in 2014's biggest home games—the home opener, weekend games—where the most fans show up. Here come the fighting Sp'q'n'i.