Mysterious Man Returns Six Stolen Paintings to Art Detective's Doorstep
The puzzling incident comes just weeks after an anonymous tipster delivered a stolen van Gogh to Arthur Brand's flat in Amsterdam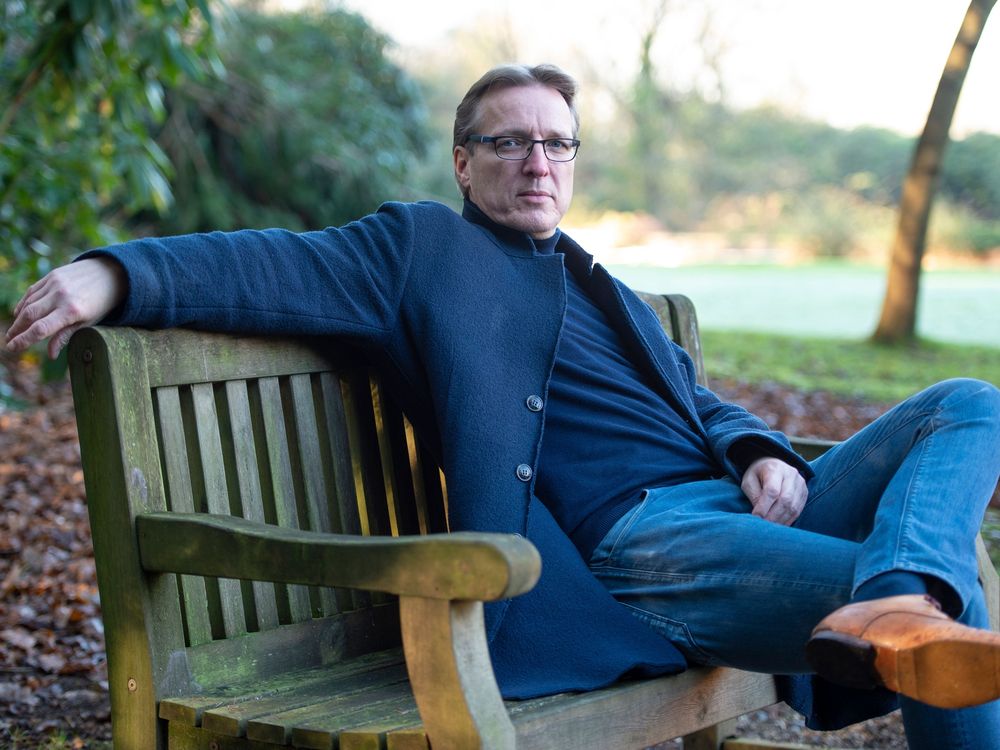 Six paintings stolen from a town hall in Medemblik, Holland, last month have reappeared on the doorstep of the renowned art detective Arthur Brand.
Known as "the Indiana Jones of the art world," Brand is famous for his successful sleuthing. In recent years, he has tracked down several valuable artworks, including a Picasso painting, a sixth-century mosaic and two horse statues beloved by Adolf Hitler.
​​Lately, however, his recoveries have been easier than Indiana Jones-style heists. Just last month, someone delivered a stolen van Gogh wrapped in an Ikea bag to Brand's home in Amsterdam.
The Medemblik works showed up last week. Around 10:30 p.m. on Friday, Brand was at home watching soccer when he heard the doorbell ring. When he answered, he found a man hoping Brand could help him unload six items from his van, according to Agence France-Presse (AFP). "I asked him, 'What are we going to unload?' He said with a smile, 'Well, the paintings of Medemblik."
Brand and the mysterious man, who he says was not the thief, then carried the six historical paintings worth about €100,000 ($106,000) up to his apartment. The recovered artworks include a portrait of King Radbod (the last ruler of Frisia), William of Orange, Maurits of Orange, Queen Wilhelmina, Count Jan van Nassau and a biblical scene. Once the paintings were safely inside, Brand notified the authorities.
I recovered the 6 paintings that were stolen last month from the town hall of Medemblik, the Netherlands, Historically very important paintings. Especially the one showing King Radbod, the last ruler of Frisia. The oldest portrait known of him. And one of 'William of Orange.' pic.twitter.com/jNbXTSXIRA

— Arthur Brand (art detective) (@brand_arthur) October 17, 2023
Local officials were thrilled to see the paintings returned home. "You only know how important possessions are when you no longer have them," ​​Medemblik alderman Jeroen Broeders tells De Telegraaf's Mick Van Wely, per Google Translate. Moving forward, he thinks the artworks should be better protected. "Radbod's painting, in particular, is so important for Medemblik. In retrospect, we were not careful with security. We will do that differently now."
At the time of the theft, Brand predicted the thieves would have trouble making money from the six paintings. "Because these are portraits of rich, decent men, they may have thought that they would be worth something," he told NH Nieuws' Jouri Bakker last month, per Google Translate. Because they would be difficult to resell, Brand added, stealing six bicycles would have been more profitable.
The highly publicized return of the van Gogh painting may have influenced the thieves' actions. "I think this was a direct result of [that] recovery," Brand tells the Art Newspaper's Senay Boztas. "That made headlines all over the world, and one of the reasons the van Gogh was returned was that they couldn't do anything with it—sell it or get a lesser sentence."
Authorities in Medemblik were prepared to offer a reward of €10,000 (about $10,600) for anyone who could help recover the stolen paintings. The Art Newspaper reports that Brand declined the offer and asked for a "book voucher" instead.
With two separate returns to Brand's doorstep, perhaps other art thieves will consider doing the same. According to AFP, Brand hopes the momentum will lead to the recovery of Frans Hals' masterpiece Two Laughing Boys, which went missing in 2020.