Six American States Have Official Guns
Rifles and handguns represent some states alongside official flowers, snacks and birds.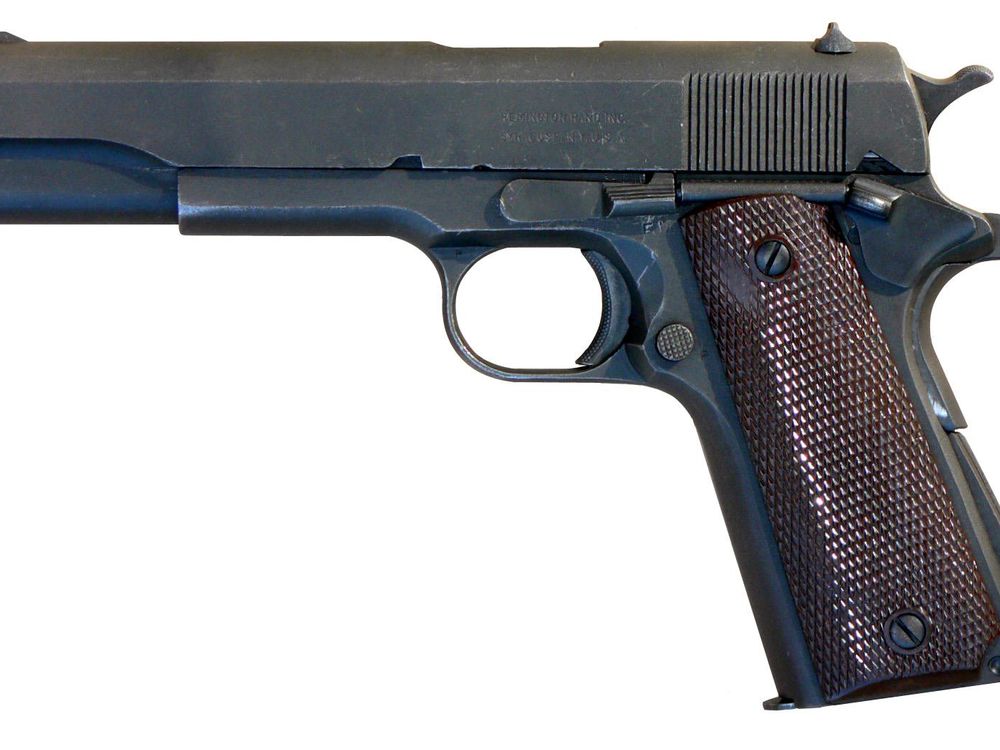 No matter where you go, every state in the United States has a list of official symbols covering almost anything you can think of. From state flowers to state animals, even to state snacks, the number of official state symbols has exploded in recent years.
But here's one official designation you might not have known about: Six states have designated official guns. Andy Wright at for Atlas Obscura recently took readers on a tour of America's state guns. 
In 2011 Utah became the first to declare an official state firearm, choosing the Browning M1911 automatic pistol as representative of the state's culture, history and values, James Nelson reported for Reuters at the time.
"This firearm was created by John Moses Browning, who was a son of Utah pioneers," Republican Rep. Carl Wimmer of Herriman, Utah, said during a hot debate on the House floor. "This firearm really has defended liberty and freedom around the country and around the world. And I think this is a very appropriate designation to capture a portion of the state history."
The son of some of the first European pioneers in Utah, Browning designed the .45 caliber M1911 for the U.S. Army during the occupation of the Philippines after the end of the Spanish-American War. It is still manufactured in his hometown of Ogden, Utah, according to Browning's website.
Utah's dedication of the first state gun was followed shortly by Arizona, which declared the Colt Single Action Army Revolver as its own official gun the following month. Both decisions came just months after six people were killed and 13, including then-U.S. Representative Gabrielle Giffords, were injured by a gunman in Tucson, Wright writes.
Once Utah and Arizona listed guns in their official registers of state symbols, four others quickly followed suit, citing special historic connections between the firearms and the states' cultures. In 2012, Indiana chose the Grouseland Rifle; West Virginia dedicated the the Hall Flintlock Model 1819 in 2013; and in 2014, Alaska chose the Winchester pre-1964 Model 70, while Pennsylvania declared the Long Rifle its own state gun, Wright reports.
Official state firearms are just the latest category of state symbol: while the trend began with Oklahoma's adoption of mistletoe as its state flower in 1893 (albeit later changed to the "state floral symbol"), in recent years, state legislatures have found themselves voting on everything from choosing a state snack to picking a state raptor, Wright writes. While choosing these mascots is typically a symbolic gesture, they are often introduced as a way to give local industries a publicity boost or to teach students a civics lesson. If the sheer volume of state symbols is any indication, even more states might soon dedicate official guns of their own.