Six Public School Systems Are Trying to Replace Foam Lunch Trays With Compostable Ones
Healthier food and less wasteful utensils and packaging are next on the school lunch reform list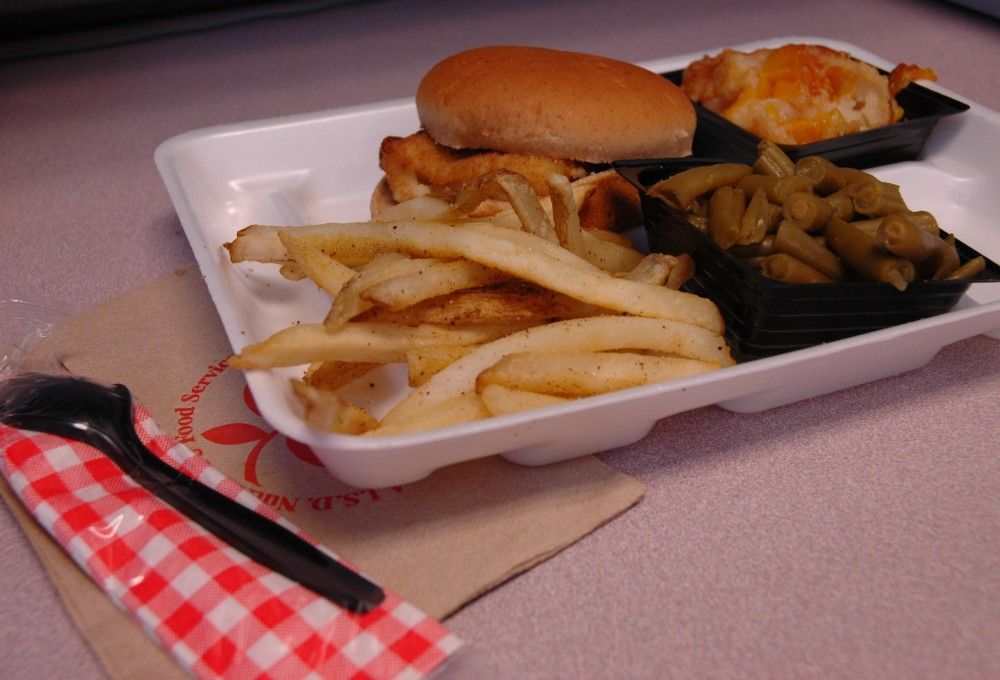 Disposable foam lunch trays may soon become a thing of the past. The Urban School Food Alliance, composed of urban school systems in New York, Miami, Orlando, Los Angeles, Chicago and Dallas, aims to make school lunches more sustainable (and, in the long term, economical, the New York Times reports. The alliance's first step:  compostable lunch trays.
The trays, made out of sugar cane rather than polystyrene, can be turned into compost along with any uneaten food scraps students leave behind, the Times reports. Although foam trays are cheaper at about 4 cents a pop, the compostable versions, which currently cost 15 cents, could potentially earn back what schools spend on them through the sale of compost. Initial trials in these six cities will keep some 271 million food trays out of landfills.
Currently, the alliance is attempting to settle on one manufacturer to supply the trays nationwide. Here's the Times:
If a winning bidder is chosen, the other alliance members will be able to piggyback on the contract, placing their own orders without having to navigate a separate bidding process. The call for bids names all six districts and says they must all be allowed to place orders at the same price.
So far, the Times says, 21 companies have been in touch about entering the bidding process. After the compostable trays are in place, the alliance plans to move on to introducing healthier food—such as antibiotic-free chicken and pesticide-free produce—as well as less wasteful utensils and packaging.
More from Smithsonian.com:
Your Compost Will Not Attract Vermin, Take Over Your Apartment or Produce Toxic Fumes  
Turning Fallen Leaves Into Dinner Plates