See the Face of 24-Year-Old Bonnie Prince Charlie, Recreated Using Death Masks
The new recreation shows what the prince might have looked like during the 1745 Jacobite rising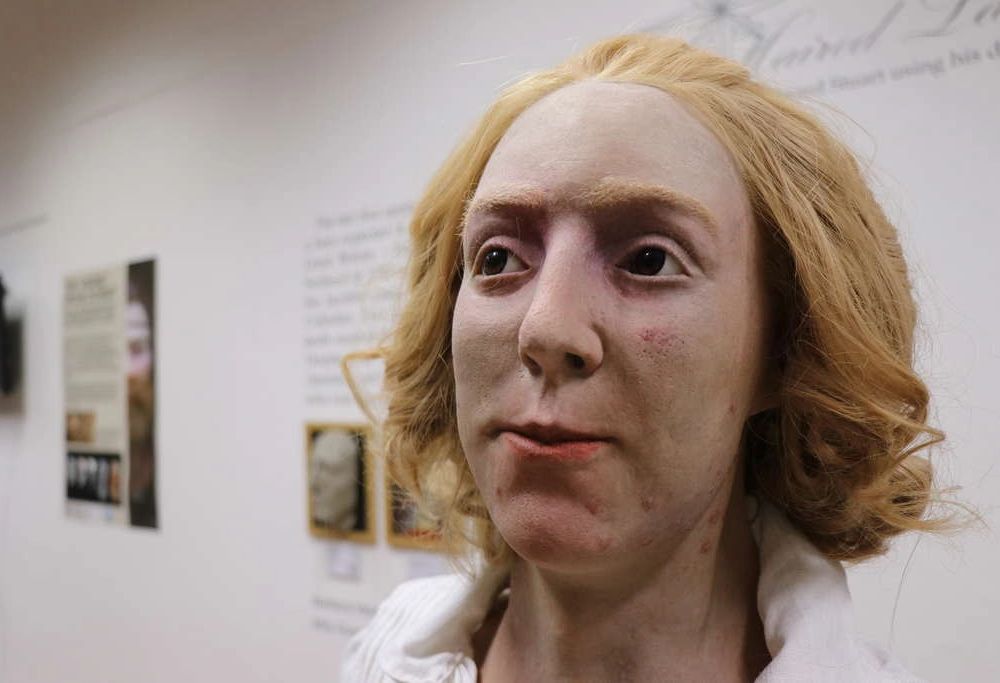 In 1745, Charles Edward Stuart—better known as Bonnie Prince Charlie—led a revolt against the British government, seeking to restore his father, James Francis Edward Stuart, to the throne. Now, researchers have unveiled a recreation of what the exiled royal's face might have looked like at the time.
"We don't tend to think about the age of people when we study history, but Prince Charlie was just 24 years old when he landed in Scotland, and to visualize how young he was at this pivotal moment in history is fascinating," says Barbora Veselá, a scholar of forensic art and facial imaging at the University of Dundee in Scotland, in a statement.
Veselá, who initiated the project, got the idea after seeing another recreation of the prince's face several years ago. That version, however, showed the prince as an older man, "so I wanted to create a slightly different version," she tells CNN's Issy Ronald.
Researchers began work by scanning and photographing two death masks—copies of a cast taken soon after the prince's death—and using these images to create a 3D model, Veselá tells Newsweek's Aristos Georgiou. She used digital sculpting software to "de-age" the prince, then 3D-printed the model and used wax, oil paint and hair to create the physical reconstruction.
Recreating the prince's face wasn't simple, Veselá's supervisor, Tobias Houlton, an expert in forensic art and facial imaging at the University of Dundee, tells CNN. "The face transforms following death," he says. "It's a case of not only reversing his age but reversing the effects of being deceased."
The prince died at age 67 following a stroke in 1788, decades after he led the unsuccessful second Jacobite revolt. Following the defeat of his army at the Battle of Culloden, he spent five months as a fugitive before fleeing to the European continent, where he lived the rest of his life.
Bonnie Prince Charlie's story has been depicted in popular media, including most recently in the fictionalized series "Outlander." He is said to have earned his nickname thanks to his "boyish looks and alleged charm."
Based on the recreation, "I think he is interesting looking," Veselá tells the Telegraph's Daniel Sanderson. "He has quite striking features." She says many biographies describe the royal as having pimples under his chin, a detail that "added more humanity" to the prince's appearance.
"He was still called beautiful and handsome while being described with pimples. But I think it shows there were definitely different beauty standards at the time," she says. "The way we view beauty today is definitely very different to how it would have been seen in the 18th century."
Veselá hopes the work will help people see the prince as more than "just a name from history," she says in the statement. "Hopefully this recreation encourages people to think about him as a person, instead of just a legend."
The recreation will be featured in the University of Dundee's annual Masters Show, which runs through August 27.