"OK," "Sheeple" Says Scrabble, Which Added 300 New Words to Official Dictionary
"For a living language, the only constant is change," says Peter Sokolowski, editor at large for Merriam-Webster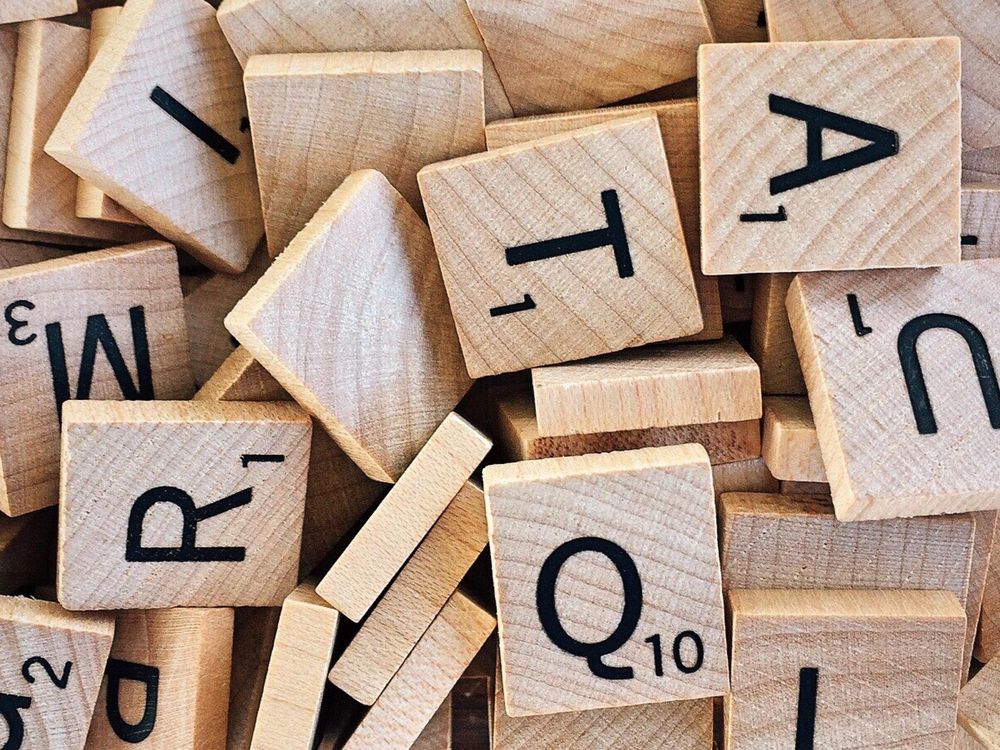 As a jobless architect living in the Great Depression, there's no way Alfred Mosher Butts could have foreseen the 1933 board game he invented would one day be found in three out of every five American homes. Initially dubbed "Lexiko," the game underwent several retoolings in the decade that followed, but failed to gain any traction. It was only in the early 1950s—just a few years after the game had been rebranded "Scrabble"—that it began to fly off the shelves.
But the game still needed to be standardized. According to David Bukszpan's book Is That A Word? From AA to ZZZ: The Weird and Wonderful Language of Scrabble, it was Scrabble's growing popularity in the 1960s, and its adoption on the "penny-a-point" chess club circuit in Manhattan (aka "once money became involved"), which forced the game to adopt an official dictionary. By 1978, the first edition of The Official SCRABBLE Players Dictionary had made its debut.
This week, the sixth edition of the dictionary has dropped. Brace yourself, Scrabble fiends: More than 300 new words have been adopted, and the compilers have embraced some millennial mainstays like "twerk," "emoji" and "listicle."
"For a living language, the only constant is change," says Peter Sokolowski, editor at large for Merriam-Webster in a press release.
The new additions bring the acceptable Scrabble lexicon up to more than 100,000 two- to eight-letter words.
It's a sure bet that many players will be pleased to find that among the new entries are some long-awaited two-letter power plays, such as "ew." In an interview with Leanne Italie at the Associated Press, Sokolowski refers to two-letter and three-letter words as the "lifeblood of the game," and says that the inclusion of words like "ew" fit an evolving English-language lexicon. "[S]o much of our communication [now] is texting and social media," he says.
New words don't just enter the Scrabble dictionary willy-nilly (which, incidentally, is not included in the game's official dictionary). Specific requirements must be met: According to the press release, the words must be entries in a standard dictionary, be between two and eight letters in length, and can't be abbreviated words, capitalized words or words containing hyphens or apostrophes.
No change comes without controversy, of course, and the addition of "OK" in the latest edition, for instance, might excite some serious debate. Normally, the rules of Scrabble prohibit acronyms that are always spelled with capital letters like IQ or TV, reports Mark Abadi at Business Insider. But nowadays, "OK" has been appearing more and more often in lowercase, which is what finally garnered its inclusion in the game.
"OK" certainly breaks precedent: It's the first valid two-letter word ending with the letter "K" to be inducted into the Scrabble dictionary, as Abadi notes, which will cause a shakeup for serious players of the board game.
Jackson Smylie, who ranks among the top 10 tournament Scrabble players in North America, described "OK" as an initialism "that [is] not very word-like" in an interview with Abadi of Business Insider, but gave his own "OK" to its inclusion in the game.
The latest batch of approved entries also shows an increasing nod to terms derived from other languages. Unsurprisingly, a lot of these words—like bibimbap (the well-known Korean rice bowl with flavorful toppings), cotija (crumbly Mexican cheese) and sriracha (the beloved Southeast Asian hot sauce)—involve a favorite American pastime: eating.
Notably, Merriam-Webster's version of The Official SCRABBLE Players Dictionary is far from the be-all-end-all. In tournament play, overseen by the North American Scrabble Players Association, Scrabblers dip into an augmented edition containing nearly 190,000 words, reports Ruben Kimmelman for NPR. The two main differences? Longer words—up to 15 letters in length—as well as obscene or offensive words, though a 1996 update shaved off some of the worst offenders.
Editor's Note, September 28, 2018: A previous version of this article was unclear on the significance of the addition of "OK" to the Scrabble dictionary. The story has been edited for clarification purposes.