Why Saudi Arabia Giving a Robot Citizenship Is Firing People Up
Saudi Arabia's newest citizen is a robot named Sophia and she already has more rights than human women who live in the country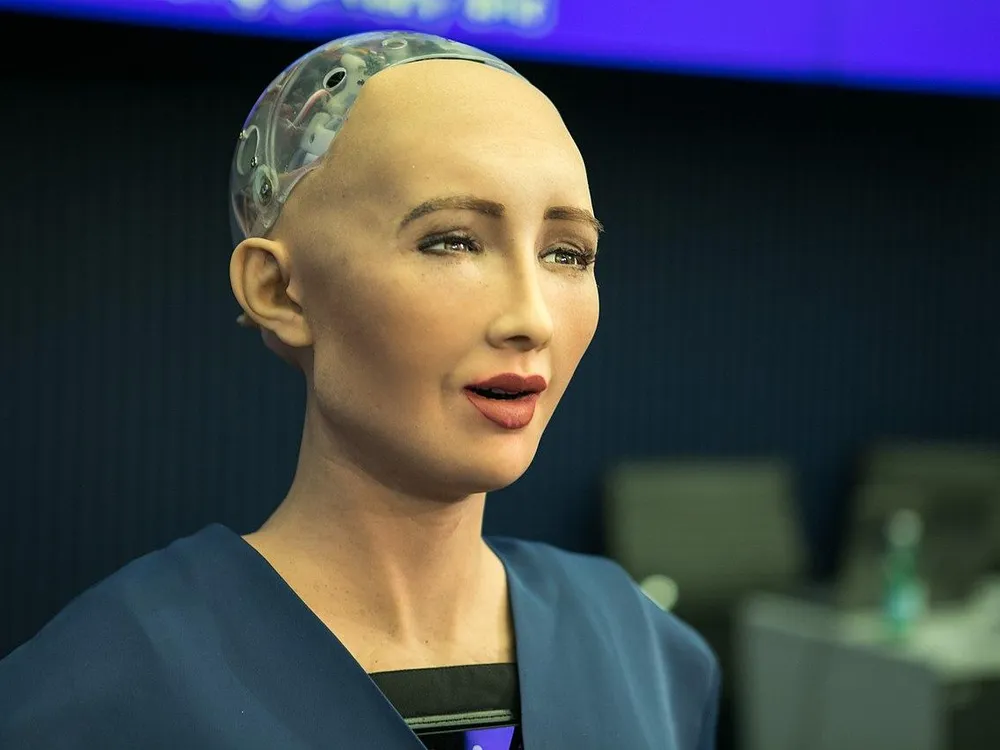 Saudi Arabia's newest citizen has sparkling eyes, raspberry lips, and no hair. She has appeared on the cover of a fashion magazine. She once beat Jimmy Fallon at a game of rock-paper-scissors. Saudi Arabia's newest citizen is a robot named Sophia—and as Cleve R. Wooston Jr. of the Washington Post reports, many people have pointed out that she already has more rights than human women who live in the country.
Last week, Saudi Arabia, became the first in the world to grant citizenship to a robot during a technological summit held in its capital. Sophia, created by Hanson Robotics, is designed to look like Audrey Hepburn and possesses advanced artificial intelligence. She can carry on conversations, crack jokes and pull an interesting array of facial expressions.
Addressing the crowd at the summit, Sophia said that she is "very honoured and proud for this unique distinction. This is historical to be the first robot in the world to be recognized with a citizenship."
The move quickly drew ridicule from experts, activists and casual observers. In an interview with James Vincent of the Verge, Joanna Bryson, a researcher in AI ethics at the University of Bath, says she considers the move a stunt. "What is this about? It's about having a supposed equal you can turn on and off. How does it affect people if they think you can have a citizen that you can buy," Bryson tells Vincent.
Others pointed out that Sophia seems to enjoy more freedoms than living, breathing Saudi Arabian women. While addressing the summit, Sophia did not wear a headscarf or the long, black cloak known as an abaya, which is mandatory under Saudi Arabia's strictly enforced dress code for women. Sophia also interacted freely with the men in the attendance—something that human women would not be able to do.
Saudi Arabia has recently softened some of its more oppressive laws as part of its Vision 2030 program, a broad initiative that seeks to modernize the country's economy. In September, for instance, the government announced that it would begin issuing driver's licences to women in June of 2018; Saudi Arabia was the last country in the world to deny female citizens the right to drive. And just this week, officials said that women will soon be allowed into three major sports stadiums, which had previously been accessible only to men.
But many restrictions remain for Saudi Arabian women, who are still subject to guardianship laws that require them to obtain a male guardian's permission before they get married, obtain a passport, or travel abroad. 
Sophia, it seems, will not be encumbered by such rules. Not long after she was granted her citizenship, an Arabic hashtag that translates to #Sophia_calls_for_dropping_guardianship was trending on Saudi social media, accompanied by many a wry joke.  As one Twitter user put it: "I want to become Sophia one day and get my rights."