Russia Scraps Space Agency for a State-Run Corporation
Russia's federal space agency will soon be no more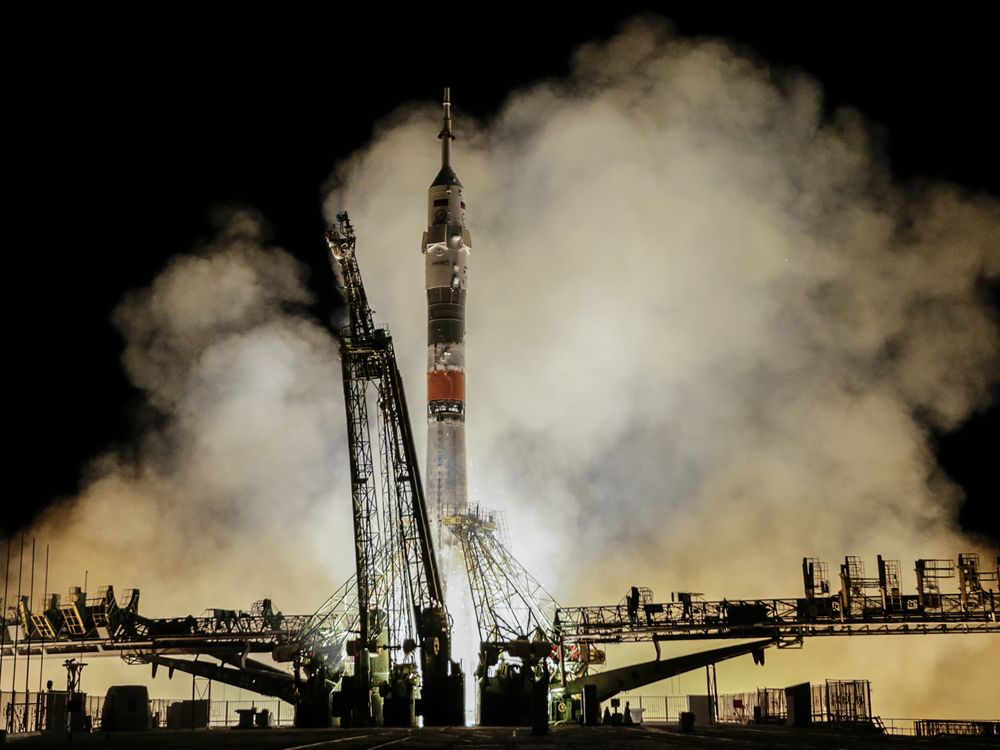 Say goodbye to the Russian Federal Space Agency. On Monday, Russian President Vladimir Putin signed a decree formally dissolving the government space agency, Roscosmos, and transferred its responsibilities over to a new state-run corporation beginning January 1, 2016, according to TASS, the Russian government-owned news agency.
The transfer has been in the works since the beginning of 2015, when the Russian government decided to get rid of the federal space agency and replace it with a government-owned company. With just a few days left before the new company (also called "Roscosmos") takes over, the Kremlin has stated that the government will "ensure the continuity of transfer of the powers and functions of the abolished federal space agency to the state corporation for space activities,"Avaneesh Pandey reports for International Business Times.
The federal Roscosmos was first founded after the fall of the Soviet Union and has handled all Russian spaceflight since. Currently, Roscosmos is one of the most advanced space agencies in the world and is the only way for NASA astronauts to travel to and from the International Space Station (ISS), Kelly Dickerson reports for Tech Insider.
However, after a string of major rocket failures, the space agency has recently come under fire. A Kremlin investigation earlier this year accused Roscosmos of corruption and mishandling funds of up to 92 billion rubles (about $1.8 billion) in 2014, Dickerson writes.
"We have uncovered acts of fraud, abuse of authority (and) document forgery," Russian Deputy Prime Minister Dmitry Rogozin said in May, Anthony Cuthbertson reports for International Business Times UK. "With such a level of moral decay, one should not be surprised at the high accident rate."
Getting rid of Roscosmos wholesale may be a dramatic move, but it's unclear how much will change in day-to-day operations. As John Wenz writes for Popular Mechanics, the new space agency will have increased federal oversight, while its corporate structure will help it become more competitive with commercial space companies like SpaceX and Blue Origin. However, Roscosmos does have a close working relationship with NASA, both on the ISS and in transporting American astronauts to space. It's still unknown what effects this restructuring will have on previously planned missions, but as space policy expert John Logsdon tells Dickerson, not much is likely to change.
"As far as Russia's relationships with the United States and other space-faring countries that work with Russia, I doubt whether this will make a big difference," Logsdon tells Dickerson. "The outcome for space interactions is likely to be mainly the same people operating with a different logo."