Rome Is Finally Restoring the Mausoleum of Augustus
Once the tomb of emperors, a project funded by a telecom company hopes to revive the massive monument now covered in trash and weeds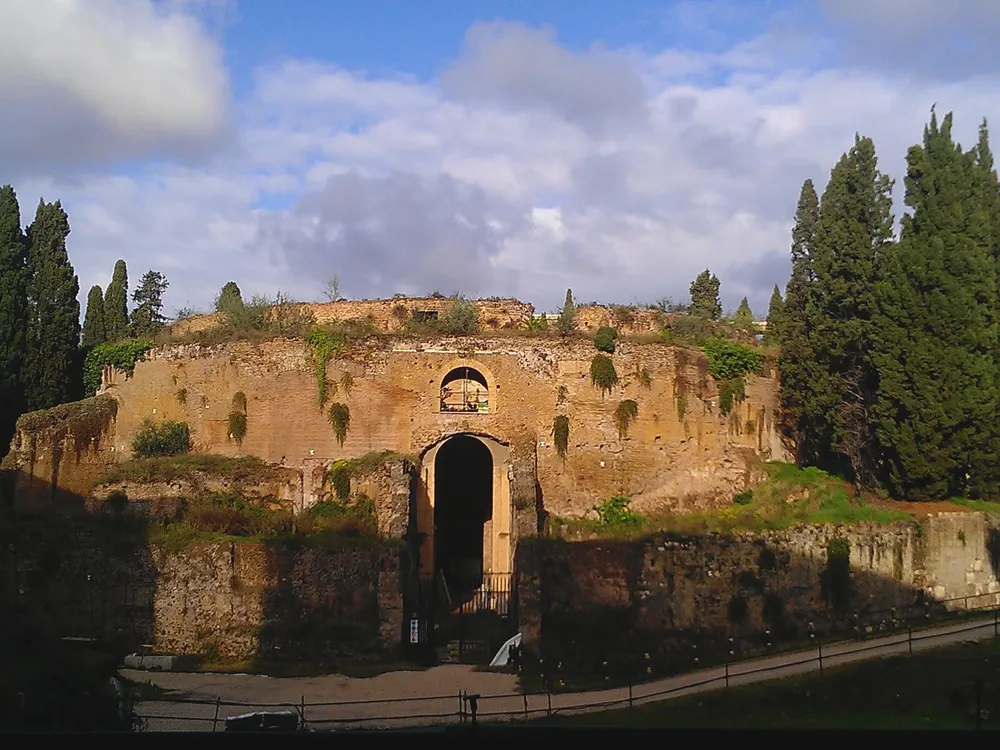 According to Greek historian Strabo of Amasia, the Mausoleum of Augustus, built by the Emperor to house his ashes and the ashes of his family, was one of the most remarkable buildings in Imperial Rome, constructed sometime before 23 B.C. But these days it's a dilapidated ruin in the middle of the city, disappointing any tourists who hope to take peek inside. "You would think that the mausoleum to the first emperor of Rome would be a treasured building and well preserved," writes one visitor on TripAdvisor. "Unfortunately you would be wrong."
But earlier this week the city of Rome announced that the Mausoleum will be restored and opened for tourist visits by 2019, funded in part by a $6.5 million grant from Telecom Italia, reports Nick Squires at The Telegraph. "We're going to bring back to life one of the great masterpieces of ancient Rome, which has lain abandoned in the middle of the city for years," Rome's mayor Virginia Raggi announced when she visited the project site earlier this week. "Rome is taking care of the riches left to us by history, and making them available to our citizens and to visitors from around the world."
This isn't the first time a business has footed the bill for restoring Rome's crumbling history. Last year, a three-year cleaning of Rome's Coliseum was completed, funded by a grant from luxury-goods maker Tod's, which is also funding a new floor for the arena. Fashion brand Fendi has also shelled out millions of dollars in recent years to clean and preserve the iconic Trevi Fountain. Catherine Edwards at The Local reports that other brands are funding restorations of Venice's Royal Gardens, the Boboli Gardens in Florence and even Leonardo da Vinci's painting "The Last Supper."
The Mausoleum of Augustus, however, is a much bigger project. That's because over the centuries the structure has been looted, smashed with cannon fire, was turned into a castle and has undergone ill-advised renovations, reports Edwards.
In its prime, however, it was the second largest funerary monument aside from the pyramids, reports Squires. Strabo described the monument as looking like a hill with a golden statue of Augustus on top. The walls were made of brick covered in shining white travertine. Next to the monument stood two pillars inscribed with Augustus' Res Gestae, the emperor's list of accomplishments. At one point, it housed the remains of Augustus and his wife Livia, as well as the emperors Tiberius, Claudius, Nero, Caligula and other Roman notables.
"It is one of Rome's most important monuments," Claudio Parisi Presicce, a senior cultural heritage official tells Squires. "It hasn't been accessible to the public for decades but now it's going to be finally restored to the city."
According to Edwards, the first stage will be simply clearing out all the trash and weeds that have accumulated in and around the monument. Then masons will repair the crumbling brick and what marble remains. Archaeologists will also be commissioned to dig on parts of the site that have not yet been explored. Then, restorers will add lights and walkways and a multimedia interpretive resources. And of course there will be a gift shop worthy of an emperor.