Rocket Powered by Recycled Tires and Hope Launches in the U.K.
With a successful test of the Skybolt 2 rocket, Starchaser Industries takes a step towards sending tourists into space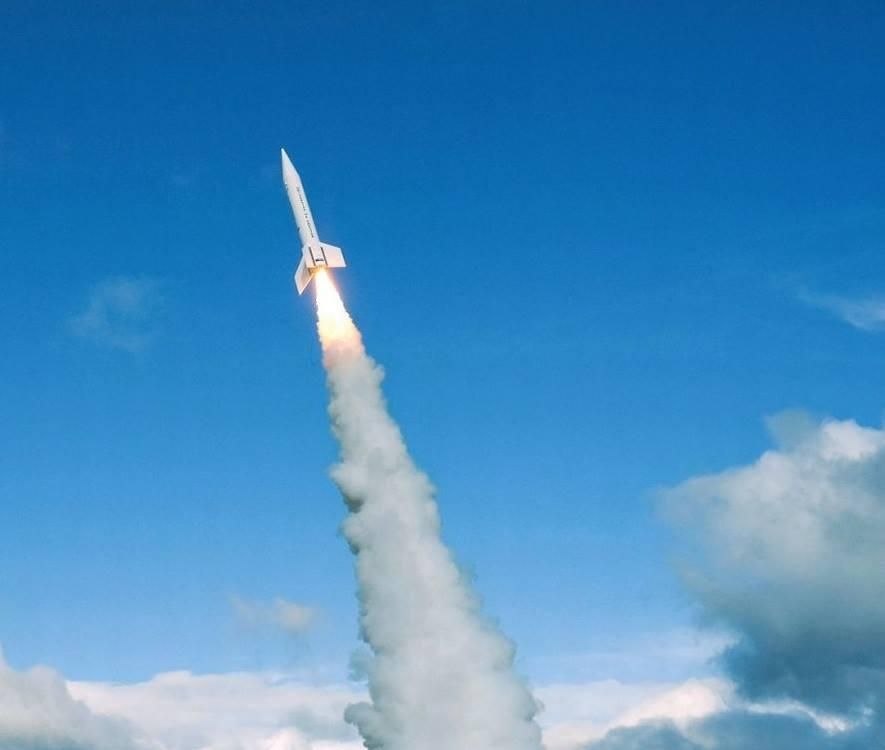 Yesterday, a rocket piloted by a stuffed animal and fueled by recycled car tires launched from a flatbed truck in Northumberland, England. No, this isn't the start of the next Paddington Bear movie, it was the first test launch of the Skybolt 2, the largest rocket launched from British soil in years, Victoria Ward reports for The Telegraph.
The rocket was created through a collaboration between entrepreneur Steve Bennett's Starchaser Industries and the University of Chester. The launch was completed as a test of the rocket, which Bennett claims is the next step in creating a craft able to carry passengers into space. His timeline for this tricky endeavor: two years.
The company hopes to launch the 39-foot Nova 2 rocket with room for one passenger in 18 months, Ward reports. After that, the goal is to build a reusable three-person rocket called Thunderstar that Bennett plans to use for space tourism. "We've built and launched some big rockets and it's been a long hard road but we're nearly there and we're just a couple years away from launching people on holidays into space," Bennett tells Humairah Adam at The Guardian.
Adam reports that the launch of the 27-foot, carbon fiber Skybolt 2 took place in Northumberland National Park, about 31 miles northeast of Newcastle. Besides a stuffed dog named Sam, the capsule also carried an accelerometer experiment from Sheffield Hallam University, electronic and parachute systems the company was testing and some commercial "space jewelry."
The launch was also a test of the rocket itself, which runs off of a solid fuel derived from recycled tires impregnated with aluminum. Though the craft is designed to reach an altitude of 62 miles, or the edge of space, this test was limited to just 4,000 feet before the rocket broke into three pieces. The launch was considered successful.
"One of the things we want to do is make space tourism a reality, we want to be launching people into space and this rocket was carrying various systems and experiments that will allow us to do that," Bennett tells Adam. "Space tourism is a big cake and there's a slice for everyone. There's some people out there with a little bit more money than us but we've got a fantastic team of people, we've got the University of Chester behind us and we're going to make this happen."
As Ward reports, getting people into space has been a 20-year quest for Bennett. Unlike other private space ventures like Virgin Galactic, SpaceX and Blue Origin, which are funded by tech billionaires, Starchaser operates on a shoestring budget.
Bennett was inspired by the Apollo missions as a boy. In 1996 he received sponsorship from a sugar company and built the 18-foot Starchaser 2 rocket. After that, Starchaser industries has built a series of rockets in the hopes of winning the Ansari X-Prize (that was eventually captured by Dick Rutan and SpaceShipOne in 2004).
Whether or not Starchaser succeeds in becoming a space tourism player, it has put the United Kingdom back on the map of space-faring nations. Before the company began launching its rockets, the last British-built spacecraft to take flight was in 1971, when a Black Arrow rocket carried the Prospero satellite into orbit. Since then, the U.K. has not pursued its own manned space program or rocket construction, instead contributing to international projects. But with Bennett avidly chasing down his galactic dreams, perhaps people will soon accompany Starchaser's stuffed animals into the great beyond.