These Robot Dogs Are Learning to Paint. Soon, You Can Watch Them Work
Agnieszka Pilat and her automated artists will be featured in the National Gallery of Victoria's Triennial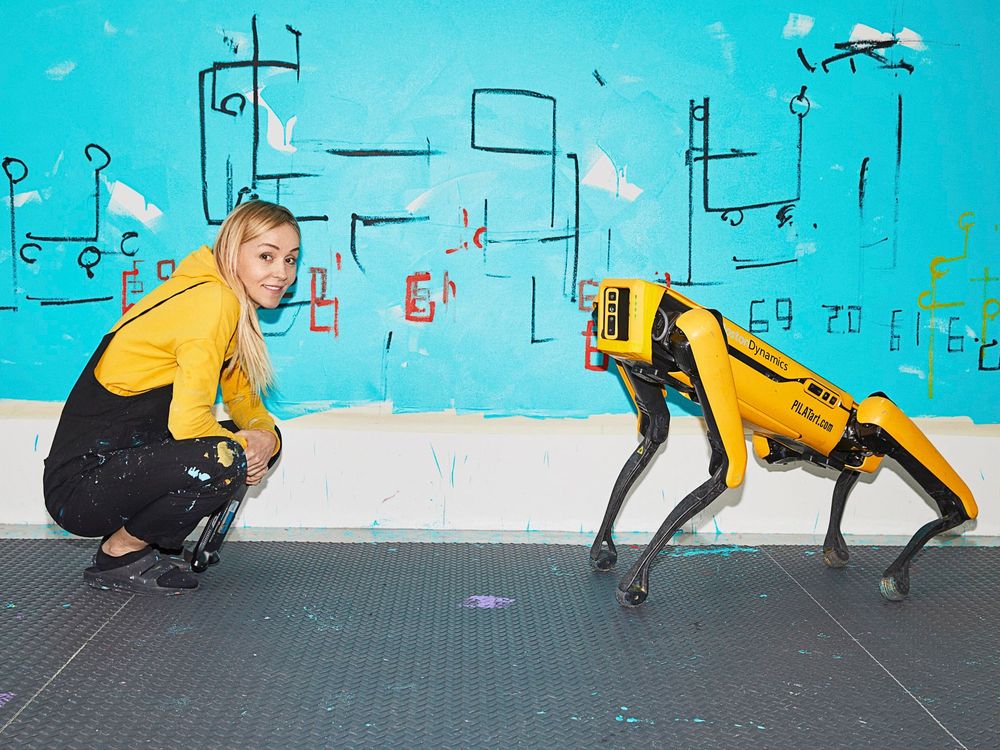 For four months, three robot dogs will put their paws to the canvas at the National Gallery of Victoria (NGV) later this year. 
They'll be trained by Agnieszka Pilat, the artist behind their upcoming appearance at the NGV Triennial, an arts festival in Melbourne, Australia. While the event marks a departure from the Silicon Valley circles she usually paints for, Pilat has said she is excited to share her outsider perspective with the broader art world. 
"I think it's artists' responsibility [to engage with new technology], and we have the ability to play on a much smaller scale before something becomes global," she tells Dee Jefferson of the Australian Broadcasting Corporation (ABC).
Originally a classically trained painter, Pilat grew up in Poland during the final years of the Cold War, an experience that shaped her futuristic, technology-oriented style. In 2004, she moved to San Francisco and began creating machine-themed art, which quickly caught the attention of patrons in the technology sector.
"Agnieszka's work captures the magic of technology in a human, heroic way, and I think that helps us all better relate to it," John Krafcik, the former CEO of Google's self-driving-car unit, told New York magazine's Shawn McCreesh last year. 
Pilat recounts the pivotal moment when the robotics company Boston Dynamics invited her to paint Spot, the dog-like robot that has gained fame and notoriety on the internet in recent years. The opportunity changed the trajectory of her career.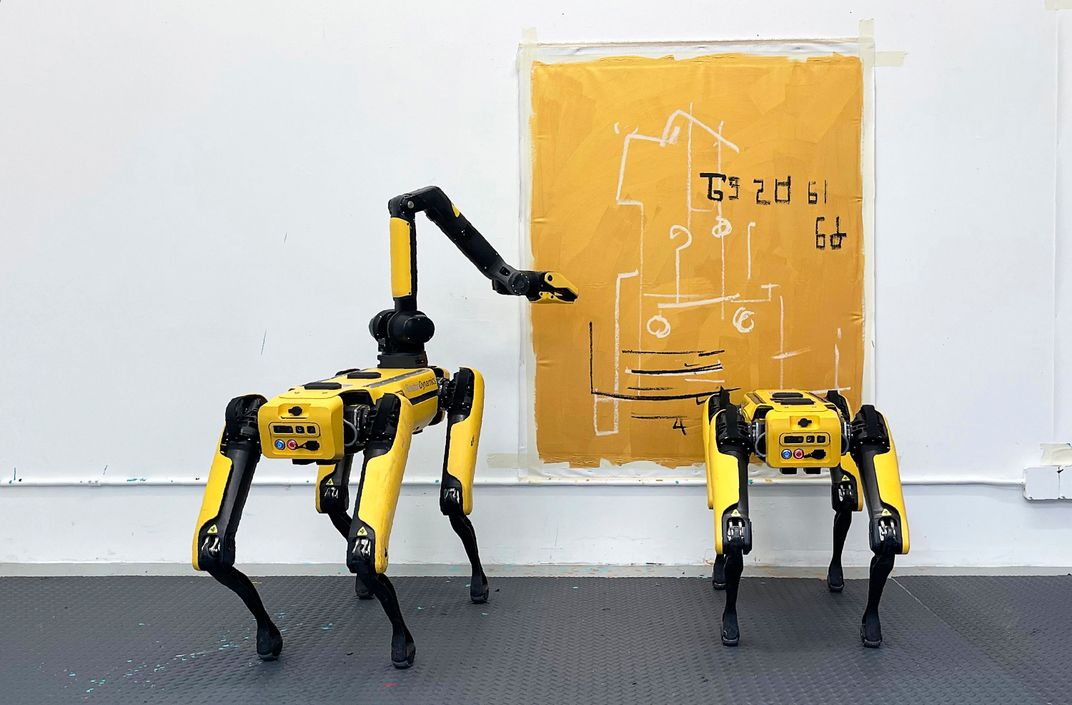 "They were like, 'You have to play with the robot, you can't just paint it,'" Pilat tells Stephen A. Russell of the Age. "It all switched on at that moment." 
Before long, Pilat was programming the robots to move across canvases with paint brushes. Since then, they have produced a series of brightly colored works, one of which sold for $31,500 at Sotheby's in 2021. Sunrise March, another of the robots' pieces, raised $40,000 for Ukrainian refugees at a 2022 charity auction.
At the NGV Triennial, their artistic process will be slightly different. Pilat designed a series of commands for the robots, which can execute them "in whatever order they see fit—down to the direction the arm moves, how hard it presses the canvas and whether it paints a dot or a line," per the Guardian's Sian Cain.
Freaked out? You're not alone. A large segment of the art world is less than thrilled about Pilat's process. 
But Pilat describes herself as a "techno-optimist," telling the Guardian, "When people meet Spot in person, the vast majority fall in love very fast—it's hard not to be charmed by [the robots] because they're very cute."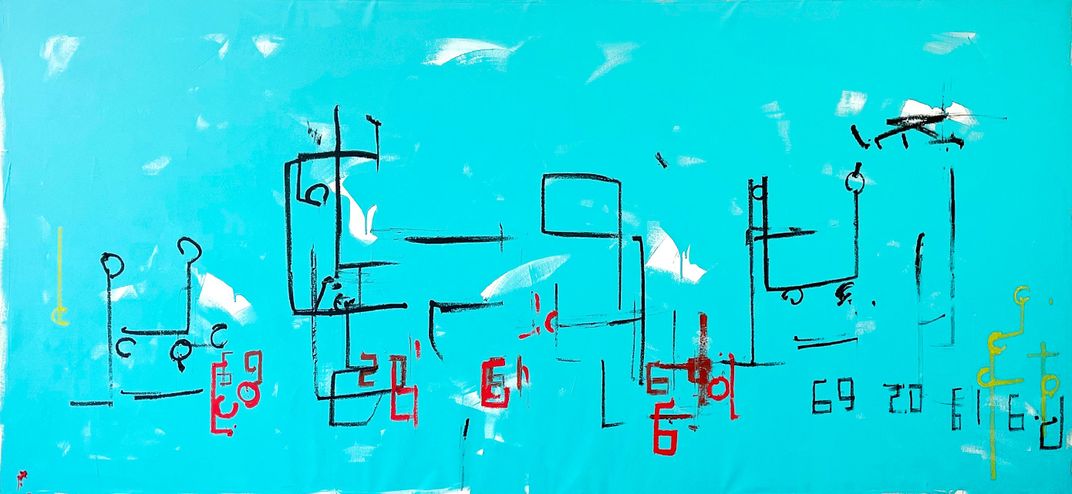 Two of the robot dogs—Basia and Bonnie—showed off their painting prowess at an NGV preview earlier this week.
"That false distinction between art, craft and design is something that we want to challenge throughout the Triennial," says Myles Russell-Cook, a curator of Australian and First Nations art at the NGV, to the ABC.
Festival organizers hope to present a wide-ranging artistic display when the event begins in December. The festival will also showcase work from big names like Yoko Ono, as well as art by Indigenous women from Maningrida, a town in Australia's Northern Territory. 
Curators are finding that hands-on approaches to art are common this year, says Ewan McEoin, a curator of contemporary art, design and architecture for the NGV, to the ABC.
Particularly since the Covid-19 pandemic, he adds, "[there has been] a reappraisal of what was important or fundamental, and the return to things that are very tangible and physical was a consequence of that."
The NGV Triennial in Melbourne, Australia, will run from December 3, 2023 through April 7, 2024.