Revisiting the Myth of Mata Hari, From Sultry Spy to Government Scapegoat
One hundred years after her death, a new exhibit is putting the spotlight on the dancer's life and legacy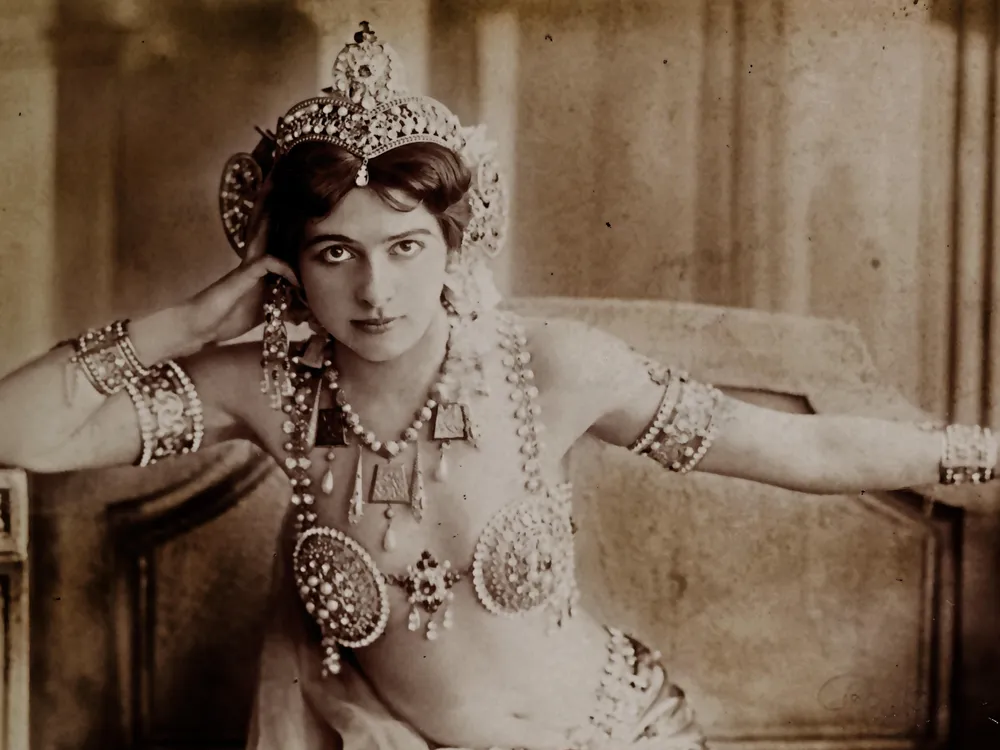 A century after her death, the Dutch-born exotic dancer deemed "the greatest woman spy of the century" by her prosecutor is finally getting the record cleared.
Throughout her life, femme fatale Mata Hari perpetuated myths of her own creation and was the target of endless rumors. But she only committed espionage once, for the French. Nevertheless, the French government accused her of being responsible for the deaths of countless Allied soldiers and had her executed as a German spy during World War I. Now, an exhibition at the Museum of Friesland—which bills itself as the largest retrospective yet on Hari—may go a long way in dispelling some of the mysteries surrounding her life and legacy.
The Leeuwarden exhibition aims to present a broader image of its infamous subject, according to the New York Times' Nina Siegal. Artifacts from Hari's life, such as a brooch given to her daughter Non and a jeweled headdress worn during suggestive performances, are presented alongside personal letters, diaries and documents from her espionage trial.
"We wanted to try to get a grip of her life, not only as a big star but also as a mother, as a child, as someone who is not only the dancer or the beauty queen, but the complete picture," curator Hans Groeneweg tells the Washington Post's Rachel Siegel.
Born Margaretha Zelle, the future toast of pre-war Europe anticipated a conventional future living in the Dutch East Indies with husband Captain Rudolf MacLeod and her two children, Norman and Non. Instead, the couple's marriage deteriorated, and Norman died after undergoing a botched mercury treatment. Hari lost custody of Non and fled to Paris, hoping to make a living and regain custody of her daughter.
Freed from the constraints of marriage, Hari embarked on a fantasy life. No longer Margaretha Zelle, she became Mata Hari—Malay for "eye of the day." Using the Javanese performance style she had learned in the Dutch East Indies, Hari captivated audiences across the continent and masked her near-stripteases as religious rituals, according to the BBC's Nicholas Barber.
Hari's brazen persona drew the attention of upper-class male admirers who showered her with gifts and enabled an extravagant lifestyle filled with regular jaunts around Europe.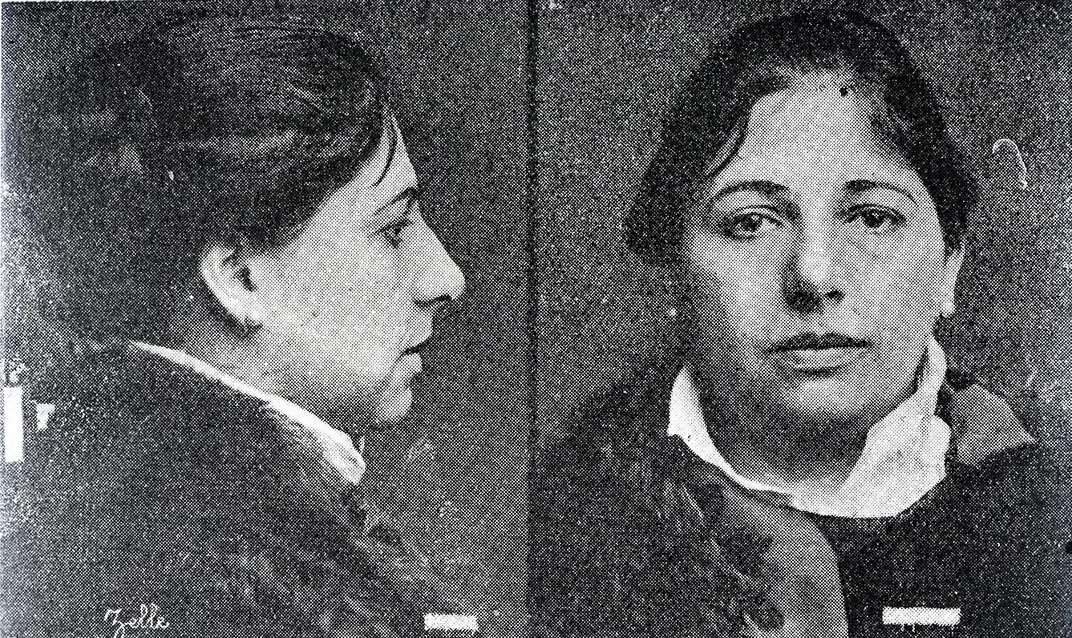 This unusual behavior, particularly after the onset of World War I, also attracted French and German intelligence agents. Both countries commissioned Hari to spy on their behalf, although the French likely did so in an attempt to reveal her as a German double agent, Siegal writes. But while Hari did take a commission from German intelligence, she only delivered newspapers articles and gossip to them. Meanwhile, the one act of espionage she did for the French—which involved seducing a German officer in Madrid—did not succeed in gathering any new information.
In February 1917, French officials arrested Hari and charged her with espionage. Despite a lack of evidence, authorities turned the suspected scheming seductress into the perfect scapegoat for their country's wartime defeats and condemned her to death by firing squad.
Now, during the centenary year of Hari's execution, Siegel of the Washington Post reports that recently released documents relating to her trial, along with personal and family letters that have come into circulation, have largely exonerated her.
As an untrained recruitee, she never learned information of real value. Instead, as the records that have come to light show, Hari was a scapegoat, targeted because of her brazen promiscuity, exotic allure and defiance of societal norms of the day.
"Mata Hari: the Myth and the Maiden" will be on view at the Museum of Friesland in Leeuwarden until April 2, 2018.