Country Star Reba McEntire Wants to Revitalize a Small Town in Oklahoma
Atoka is now home to Reba's Place, a restaurant that has already attracted half a million guests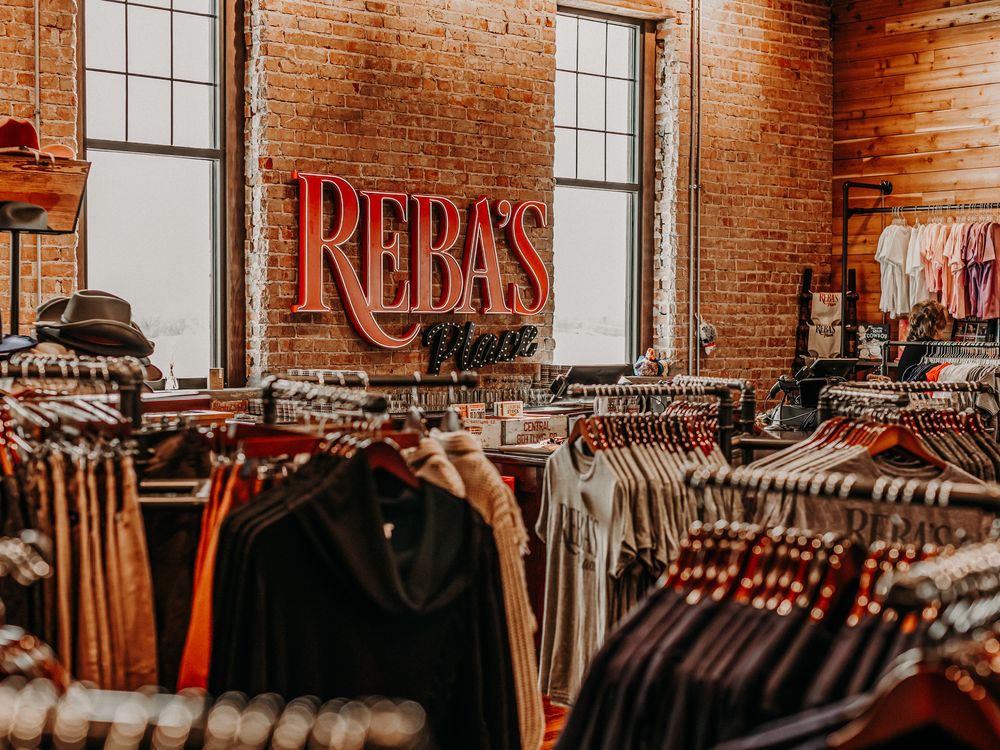 In the middle of the drive between Dallas and Tulsa, where Highway 69 and Highway 75 meet, sits a small Oklahoma town called Atoka. Until recently, its roughly 3,000 residents were watching their community slowly dwindle.
Searching for a way to revitalize Atoka's economy, city council members decided to dream big. They called country music star Reba McEntire, who grew up on a cattle ranch in Atoka County, with a proposal: Would she open a restaurant in Atoka?
McEntire was initially skeptical. "I said no," she tells Eater's Amy McCarthy. "Restaurants are tough. It's hard to get one off the ground." But her refusal softened as the council made their case for the potential business' ability to revitalize the town's economy.
The singer eventually decided to say yes to the proposal, making a 50-50 investment with the Choctaw Nation of Oklahoma. In late January, Reba's Place, a dining and entertainment venue, opened.
"This is life-changing for our local businesses, city and residents," Carol Ervin, Atoka's economic development director, tells Jimmie Tramel of the Tulsa World. "Reba's Place is moving Atoka and southeastern Oklahoma to a national level for tourism."
In a century-old Masonic Temple, the new business includes a restaurant, bar, live music venue and retail store, all decorated with a rotating collection of McEntire memorabilia. Live acoustic performances spotlighting local and regional musicians often accompany guests' meals, which feature beef and steaks from Choctaw Nation cattle ranches. Upstairs, visitors can have a drink while they read books from Jac's Library, which holds books once owned by McEntire's late mother, Jackie McEntire.
"This has been a dream come true," said McEntire at the grand opening in January, per the Oklahoman's JaNae Williams. "It has just turned out to be something that—it was way beyond my imagination. I just wish Momma and Daddy were here to see it, they'd love it."
With Reba's Place, Atoka is aiming to duplicate the success of similarly sized Oklahoma towns with celebrity-fronted venues: Tishomingo, for example, hosts a location of country artist Blake Shelton's Ole Red, a restaurant and music venue. Pawhuska is home to author and television personality Ree Drummond's Pioneer Woman Mercantile, a restaurant, bakery and store. When it opened in 2017, "Pioneer Woman Mercantile created more than 175 new jobs for locals, the town's sales tax revenue doubled and more than 20 new businesses opened," reports Eater.
Currently, Reba's Place employs 134 people, about half of whom are members of a federally recognized tribe, according to the New York Times' Priya Krishna. McEntire says she's thankful for the people who helped make the venue take shape; so far, it's already seen half a million visitors.
"I put my money in on them," McEntire tells the Times, "and they made things happen that I never thought could have happened."