Reach Out And Touch This Version of Klimt's "Kiss"
A 3-D printed version of the classic painting lets blind people appreciate the artwork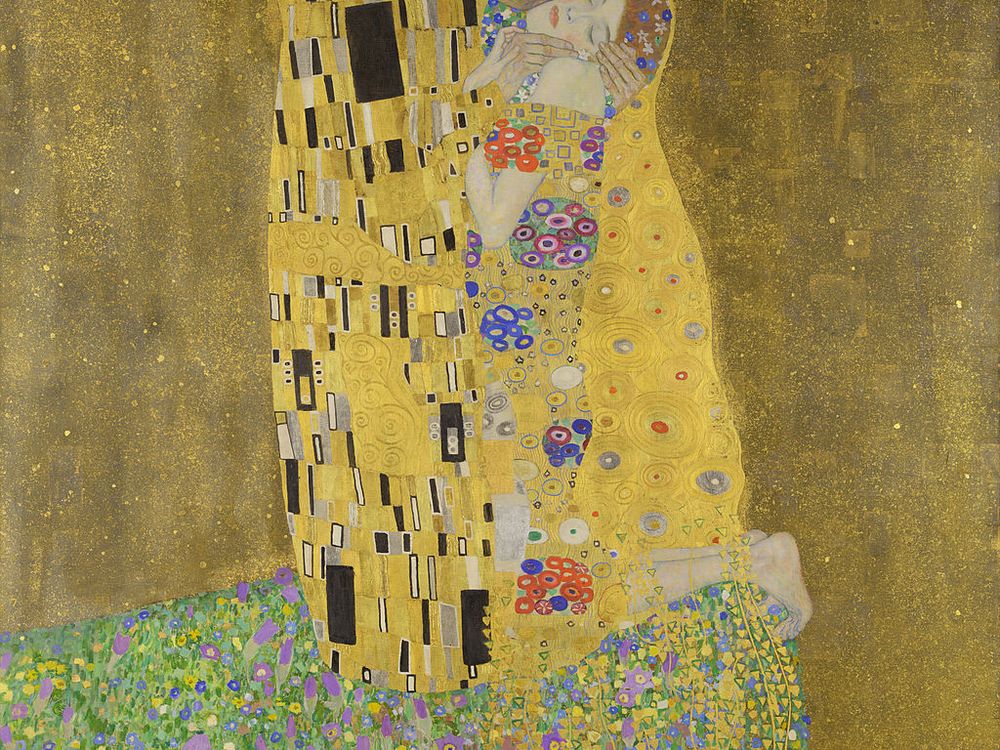 Most of the time, museum visitors are asked to refrain from touching the art. However, thanks to 3-D printing, visitors to the Belvedere Museum in Vienna, Austria, aren't just allowed to touch a new version of Gustav Klimt's famous painting, "The Kiss"—they're encouraged to.
The new version of "The Kiss" isn't quite the same as the original. For starters, it's much smaller and it lacks the vibrant colors of the 1907-8 painting. In place of the bright yellows, greens and reds of Klimt's classic work, the sculpture is white. But that's because, unlike Klimt's original, this new "Kiss" is intended to be enjoyed by people who are blind or visually impaired, Sarah Cascone reports for artnet News.
"We want to open up a whole new chapter of making art available for the blind and visually impaired," Rainer Delgado, a representative of the German Association for the Blind and Visually Impaired (DBSV) said at a press conference unveiling the artwork, the Agence France-Presse reports.
This isn't the first time that museums have turned to 3-D printing to design ways for visually impaired people to experience visual art. In 2015, the Prado museum in Madrid opened a new exhibit called "Touching the Prado" that featured 3-D printed replicas of some of the most famous artworks in its collection, including pieces by Goya, El Greco and Velázquez, David Hewitt writes for Not Impossible Now. Unlike the new Klimt exhibit, however, these works are life-sized and aimed to recreate the original colors as closely as possible.
"You have to remember that not everyone who is registered blind can see nothing at all," Cristina Velasco, the head designer at Estudios Durero that designed the Prado's touchable art, told Hewitt. "Many have some at least a little vision. For this reason, we knew we had to replicate the original colors as closely as possible. This ruled normal 3-D printing out as even the most advanced 3-D printer still cannot come anywhere near reproducing the colors and shades of a masterpiece."
The 3-D version of "The Kiss" may not be colorful, but it has it does havy varying textures and built-in sensors that trigger audio clips about the work as they are touched, Cascone reports. Because it is made with more common 3-D printing techniques, the Klimt recreation also has the ability to be printed from most 3-D printers, as long as someone has access to the digital files.
"Maybe in the future (they) will have a 3-D printer of their own at home and will be able to download 3-D files from museum homepages," Delgado said at the press conference, the AFP reports.
The touchable version of "The Kiss" is currently on display at the Belvedere Museum, along with its collection of Klimt's paintings.