Rare Painting by a Victorian-Era Artist Found on "Antiques Roadshow"
You never know what might be lying around the attic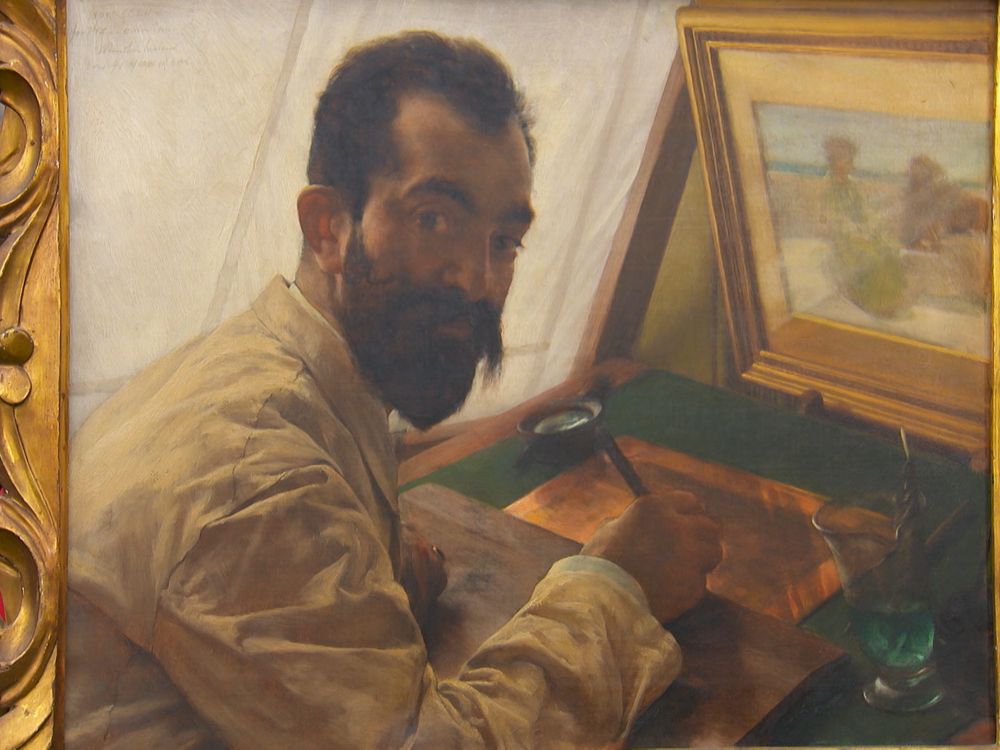 "Antiques Roadshow" is a great guilty pleasure for wannabe antiquers, but once in awhile their appraisers find some truly unique gems. Recently, one guest showed off a portrait that had been in his family for generations that turns out to be a long-lost piece by one of the most iconic painters of the Victorian era.
When it comes to Victorian art, Lawrence Alma-Tadema has long been considered one of the best. Originally from the Netherlands, Alma-Tadema moved to England in 1870 and quickly became one of the most lauded painters at the time. He made a name for himself with his warm-toned, Neoclassic paintings of scenes set in ancient Greece and Rome and was even knighted by Queen Victoria—a rare honor for an artist from mainland Europe. While his work fell out of favor for decades, art historians and connoisseurs have since reconsidered Alma-Tadema's importance, and his work is among the most sought-after from the Victorian era, Hili Perlson reports for artnet News.
"The news of the discovery of this lost important work has stunned the art world and I am delighted people will get the chance to see it restored and alongside other great works," "Antiques Roadshow" paintings expert Rupert Maas, who identified the artwork, said on the program.
The painting in question depicts Alma-Tadema's friend and colleague Leopold Löwenstam. A fellow immigrant to England, Löwenstam worked as an engraver and was responsible for creating many etchings of Alma-Tadema's work from which the painter made the reproductions that made his fame and fortune, Sam Dean reports for the Telegraph. The portrait is rare not only considering the two men's close relationship, but in that it depicts Löwenstam at work.
"There are hardly any portraits of engravers at work at all, and this is one of the most telling and beautiful," Maas said.
Alma-Tadema painted the portrait as a wedding gift for Löwenstam in 1883. While it was exhibited a handful of times since it was made, the last time this painting was shown publicly was in 1913 and art historians have long considered it lost, Perlson reports. In fact, the painting stayed in Löwenstam's family and was brought to "Antiques Roadshow" by his great-great-grandson, Perlson reports. While Maas estimated the painting's worth to be about $300,000 to $450,000, its owner has decided to keep it and loan it out to museums as part of a traveling Alma-Tadema exhibition so the public can appreciate the rare piece.
"The careers of both men have many similarities, they left the Netherlands at an early age and moved to London in the beginning of the 1870s. Soon after they became acquainted they started working together," Dutch Museum of Friesland curator Marlies Stoter, who designed the exhibition, tells the Glasgow Evening Times. "The reproduction prints Lowenstam made after Alma-Tadema's masterpieces helped to make the painter famous. We are delighted to hang their portraits next to each other in our exhibition."