Pope Francis is Dropping a Prog Rock-Inspired Album
Rock the Pope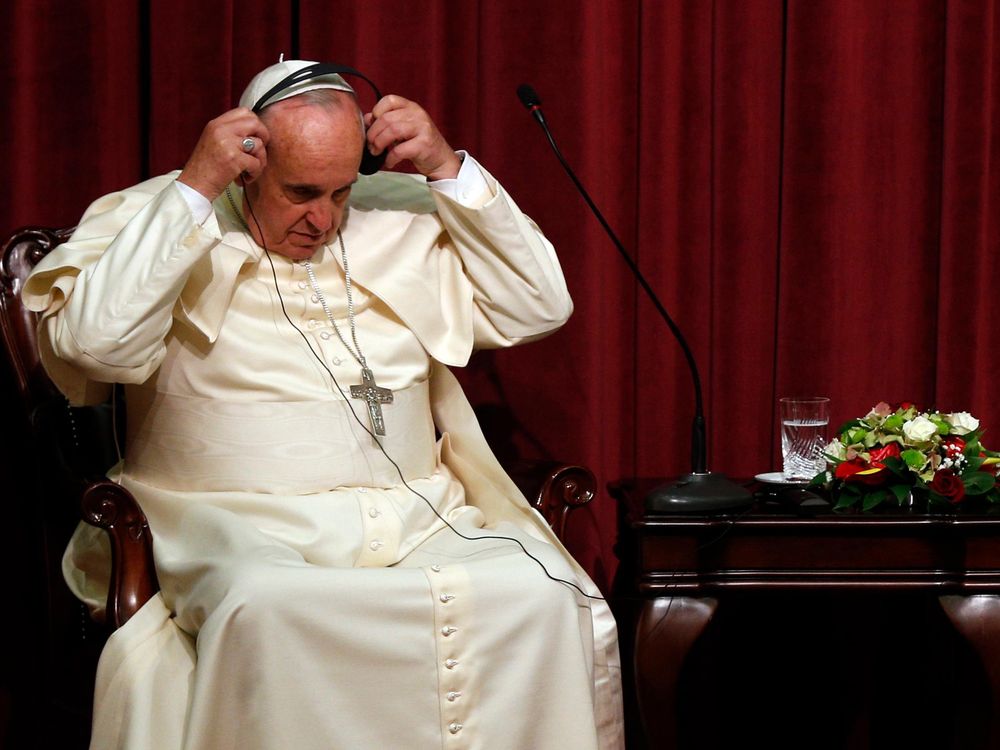 When someone becomes the Pope, they inherit a few other titles as well: Bishop of Rome, Vicar of Jesus Christ, and Supreme Pontiff of the Universal Church, to name a few. But this fall, Pope Francis will add another to the list: pop star.
After a highly publicized week traveling through the Northeast United States, Pope Francis isn't taking a break. As his first trip as Pope to the U.S. wound down, Vatican officials announced that this fall the Pontiff will release a prog-rock album titled "Wake Up!" The 11-track album will feature a variety of hymns, chants and songs in several languages with musical arrangements influenced by styles from Latin pop to Gregorian chants, Daniel Kreps reports for Rolling Stone.
"Putting my music in the service of the words and the voice of Pope Francis has been a fantastic experience and a very interesting artistic challenge," musician Tony Pagliuca tells Kreps.
Pagliuca, a member of the prog-rock band Le Orme, composed several of the songs on Francis' album, including the title track, "Wake Up! Go! Go! Forward!" The song, which premiered on Rolling Stone's website last week, features clips from a speech the Pope gave in English to a South Korean audience last year over a bed of electric guitars, synthesizers and trumpets.
This isn't the first time that a Pope has released an album: Don Giulio Neroni, the producer and artistic director for "Wake Up!" previously worked on both Pope John Paul II's album, "Abbá Pater" and Pope Benedict XVI's "Alma Mater."
"For many years, I've been the producer and the artistic director of albums by the Pope," Neroni tells Kreps. "As in the past, for this album too, I tried to be strongly faithful to the pastoral and personality of Pope Francis: the Pope of dialogue, open doors, hospitality."
Among some, Francis already has a reputation as the "cool Pope," and as Hugh McIntyre writes for Forbes, there are lots of reasons for the pope to put out an album:
While it may sound pretty crazy that the Pope is releasing a record that's even part rock and roll, it's actually a great idea. Music is a perfect way to grab the interest of younger generations, who may not be listening to what scripture has to say. It's also unclear right now how the royalties and sales will be split (between record label Believe Digital and the Vatican, perhaps?), but this might help raise some much-needed funds for the church.
"Wake Up!" will be released on November 27th and is available for pre-order on iTunes.