For Russia, Annexing Crimea Means Reclaiming "Paradise"
Crimea's idyllic scenery has drawn Russian tourists for years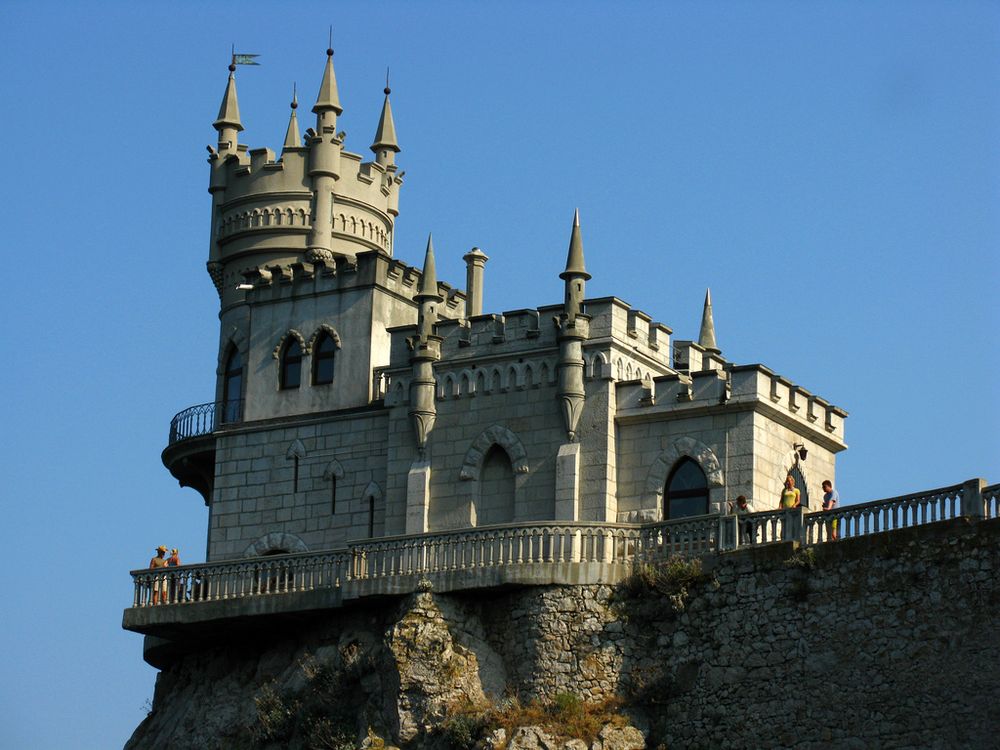 To Russia, annexing Crimea means gaining tangible territory and locking down access to the peninsula's key naval port of Sevastopol. But the annexation also means reclaiming a Russian "paradise"—a place long present in Russia's cultural lexicon as a holiday destination.
Crimea's idyllic scenery drew Soviet tourists for years, and recently tourism was starting to grow again. Just last year, Crimea was declared one of National Geographic's "20 Best Trips of 2013," and no wonder. Perfect weather, stunning landscapes and lush vineyards, combined with relatively inexpensive costs, drew tourists from around the world (though the majority were from Europe). Historic sites, including the precariously perched Swallow's Nest Castle and the Livadia Palace, site of the Yalta Conference, dot the landscape.
Crimea probably won't make the list of best trips to take in 2014, but National Geographic's words from last year seem oddly prophetic now: 
"Russia needs its paradise," Prince Grigory Potemkin, Catherine the Great's general, wrote in 1782 urging the annexation of Crimea, and no wonder.

The Crimean Peninsula, with its voluptuously curved Black Sea coast of sparkling cliffs, is paradise—with Riviera-grade vistas but without Riviera prices. Balmy with 300 days of sun a year ("It is never winter here," said the writer Anton Chekhov, who had a dacha near Yalta), the place served as the playground of tsars and Politburo fat cats. Russians practically wept when, after the breakup of the Soviet Union, Crimea was pulled out of the orbit of Russian rule and became part of an independent Ukraine.
But, with military tension increasing in Crimea, tourists are shying away from vacations—even those fully bought and paid for. 
As crowds in the cities of Simferopol and Sevastopol held raucous celebrations well into Monday morning after the vote, here in Yalta, Ihor B., the owner of a small travel business, went to bed with a growing sense of dread: The roughly two dozen bookings that he had received since the start of the year had all disappeared.

"I got 10 requests from Germany, and 10 assignments from Ukrainian agencies for Western tourists; a couple of requests from Dutch tourists and cruise ships," said Mr. B, who asked that his last name not be used for fear of reprisal by the new Russian government. "At the moment, all of them, absolutely all of them, are canceled."
For now, it seems that Russia has the paradise it needs. But hundreds of Ukrainian soldiers remain in Crimea. Plus, even paradise needs water and electricity—and Crimea's supplies run through Ukraine.