Pocket-Sized Bible Returns to Canterbury Cathedral After 500 Years
The volume was lost after Henry VIII ordered the dissolution of the cathedral's monastery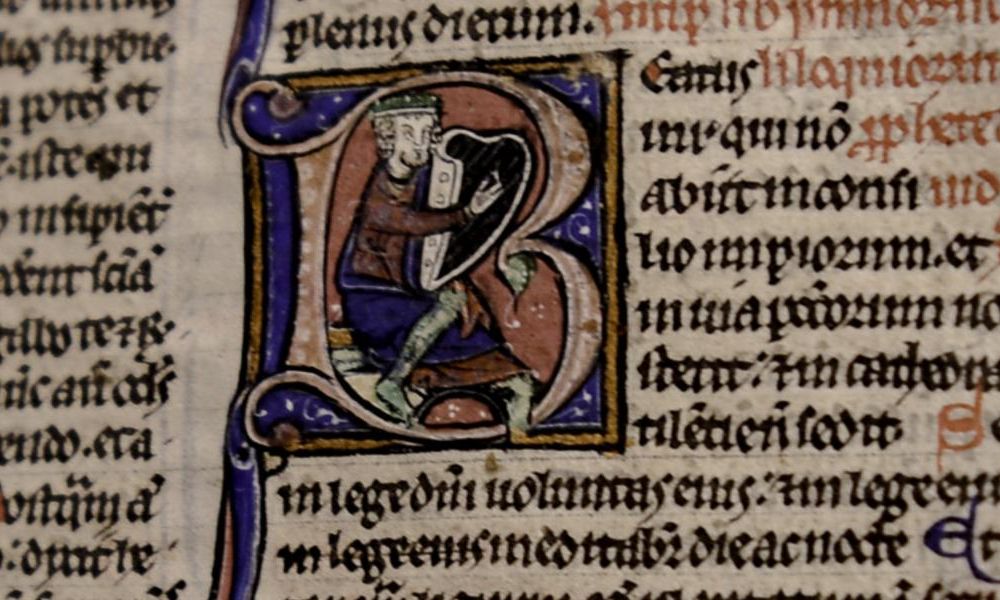 The Canterbury Cathedral, which dates all the way back to 597, was once home to thousands of books. But with the Protestant Reformation of the 16th century, the English cathedral's monastic community was disbanded, the site was destroyed and most of its manuscripts were lost. Over time, the cathedral has worked to rebuild its substantial collection. Now, Yasemin Saplakoglu reports for Live Science, one of the rare volumes that survived the monastery's dissolution has come back home.
With financial support from organizations including the National Heritage Memorial Fund, the cathedral was able to purchase a 13th-century, pocket-sized Bible for £100,000 (around $129,000) at an auction in July. The book joins around 30 volumes from the monastery's original collection that the cathedral has been able to recover.
Known as the "Lyghfield Bible" after the monk who once owned it, the manuscript was written in a fine Latin script and includes beautiful illuminations, or decorations. Its 690 leafs were made from fine parchment that is "almost tissue-like in quality," according to a Canterbury Cathedral statement. Experts suspect that the volume was created in Paris, which was once an important center for this type of work. Because the bible is relatively small, it seems likely that it was intended for use while travelling.
The bible was lost sometime after 1540, when the Canterbury monastery was dissolved on the order of Henry VIII. It was the height of the religious reformation that saw the king steer his country away from the Catholic Church and install himself as the head of the Church of England. Starting in 1539, Henry VIII took over 800 monasteries, abbeys, nunneries and friaries, in a sweeping move known as the Dissolution of the Monasteries. The king's motivations were likely twofold: to disband religious orders that were assumed to be loyal to the pope in Rome, and to lay claim to the significant wealth that had been amassed by some monastic institutions.
After Canterbury Cathedral was ordered to shut down, its vast collection of books were scattered, destroyed or taken apart for their bindings and elaborate illuminations. It is possible, according to Maev Kennedy of the Guardian, that the Lyghfield Bible went unnoticed because of its slight size. Cressida Williams, head of the institution's archives and library, told Smithsonian.com that "It is not clear what happened to the Bible after the Reformation, and indeed how long it remained in Lyghfield's possession."
An inscription on the flyleaf, which seems to date to the 16th century, bears the name of "William Cocks, clerk," but since this was a common name, experts have not been able to match the inscription to a specific person. The next known owner of the bible was a man named Thomas Rawlinson. Since the text left his collection in 1734, it has been passed between a number of collectors, the last of which was the London and Oslo-based Schøyen Collection.
The cathedral plans to display the Lyghfield Bible in a new exhibition area that is being developed as part of a program to restore and enhance the historic building. In a press statement, Williams calls the bible a "core Christian text" and said "it will have a key role in telling visitors [Canterbury Cathedral's] story."