People Use Bike Shares to Get to Work And Parties
Now is probably a good time to say that biking while drunk is never a good idea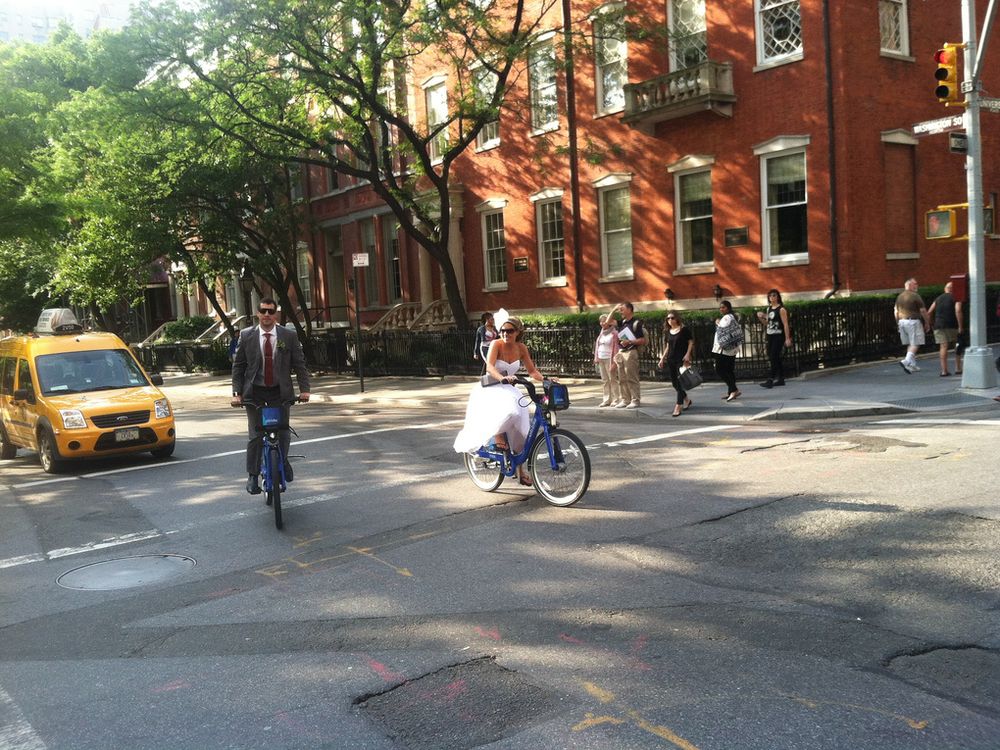 Many major cities in the United States now have bike share programs, from New York to Chicago to Washington D.C. And, because those programs track where bikes leave from and end up, they can reveal some interesting tidbits about what the people riding the bikes are up to.
In New York City, the relatively new Citi Bike program is being used mostly by commuters. Recent data highlighted by WNYC's Transportation Nation showed that most people were using the blue bikes to get from their subway stop to work, and vice versa.
But not everybody is using the bikes for all work and no play. Ben Wellington, a statistician who writes the blog I Quant NY, used the Citi Bike data to determine where people were going on the bikes late at night. The winners? "Williamsburg and the Lower East Side.  Other late night hot-spots include Alphabet City, the West Village, the Meatpacking District, and Cobble Hill," Wellington writes. And according to a study done in Kansas City to support a bike share program, "bike share users especially frequent restaurants, coffee shops, bars, nightclubs, and grocery stores." 
Now is probably a good time to say that biking while drunk is never a good idea. People who drink and bike are less likely to wear a helmet, and more likely to suffer from brain injury in a crash. And many states now actually have laws against biking under the influence: in California, bikers can get a violation called a CUI. But regardless of what the law calls this behavior, it's very illegal, and definitely dangerous.