In Parts of China, Clean Air Costs Extra
People are being charged for fresh air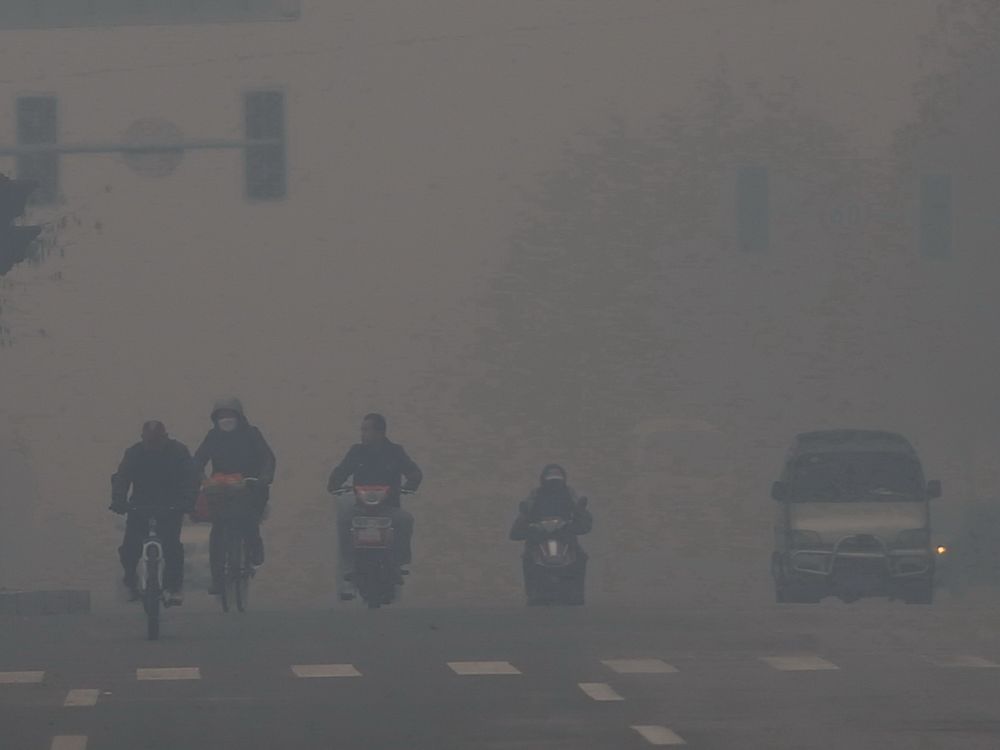 Heavy smog has been a recurring problem in northeastern China for years now. Some cities are trying all sorts of ways to get rid of the smog, from mist cannons to drones loaded with chemicals designed to clear the pollution out of the skies. Recently, the local government of Jiangsu Province has even had to step in to stop a restaurant from charging customers for the clean air they breathe.
Chinese officials reprimanded a buffet restaurant in Zhangjiagang city for adding a one yuan surcharge (about $0.15) to its customers' bills to help cover the costs of running its air filtration system. According to the BBC, the restaurant installed the air purifiers in response to worsening smog. The problem was, the restaurant didn't tell its patrons that it was passing the cost of clean air along to them before they sat down for a meal.
"It was easy to refuse the restaurant's two yuan per-person charge for a packet of napkins, but they definitely should have asked us first whether we wanted to pay the one yuan per-person clean air fee—it's pretty hard to return that at the end of a meal!" said one patron who uploaded a photo of a restaurant check with the surreal surcharge to the social media site Weibo, Richard Macauley writes for Quartz.
After a number of similar complaints, the local government stepped in and told the restaurant owners that it was an illegal charge because the customers didn't have a choice of whether or not to breath the fresh air, Chinese news agency Xinhua reports. People have had mixed reactions to the news, however, with some on social media saying that they would agree to the fee if asked.
While this bit of news might sound like something published in the Onion, the oddball air stories for the week don't end there. As Katie Hunt reports for CNN, the media caught wind of a Canadian company called Vitality Air that is selling canisters of fresh air straight from the slopes of a Canadian ski resort for $14-20 a pop. The "premium quality" air is a gimmick in Canada, but co-founder Moses Lam told Hunt that his company has found a small market in China, where people believe the air canisters have a practical function.
"In North America, we take our fresh air for granted but in China the situation is very different," Lam tells Hunt. "If China can import food, water, why shouldn't they have the right to import air?"
Making a buck (or a yuan) off of China's persistent smog problem isn't new, however: as Macauley reports, household air purifiers have been a big business in China for years.